A year after launching SoulCycle in its second market, Los Angeles, CEO Melanie Whelan (then the company's chief operations officer) went to an anniversary party at the studio. "It was packed," she said this week at the Fast Company Innovation Festival. "People were saying, 'You don't understand what SoulCycle is. You don't understand what it means to me.'" The mayor of West Hollywood came to sign a proclamation declaring it SoulCycle Day in the city. SoulCycle had been unsure whether its motivational spin classes would translate out of New York. At that moment, Whelan explained, "We knew. We have a national brand here, and this is something we can scale."
For Drybar founder Alli Webb, a similar realization hit her the day she opened her first blowout studio and there was a line out the door. "We were like, holy shit, we're onto something," she said. Neil Parikh, the COO of mattress and sleep accessory company Casper, said his game-changer came when customers started posting videos of themselves opening their new mattresses online. Today, they have posted more than 100,000 such videos.
The three executives shared their advice for creating a "cult brand" during a panel at the Fast Company Innovation Festival on Wednesday.
Don't Underestimate Word-of-Mouth Marketing
"When people are done at Drybar, there are a lot of selfies that happen in our bathrooms that we love," Webb said. "It's a good feeling [to get your hair done] and you want to share it with your friends. Whelan considers word-of-mouth the most important part of SoulCycle's marketing. About 70% of customers who renew every month at SoulCycle come from referrals.
The flip side is that word also spreads when people aren't happy. Webb noted that this is a "quick way to home in on something happening in your business and try to fix it." As Whelan added, "If one person says it, 100 people think it." It's important to respond to complaints. "The client feels they were heard and appreciated," Webb said. "We keep them because we made it right."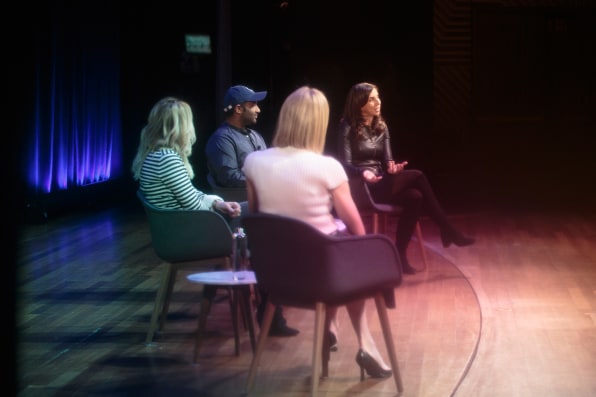 Make The Customer's Problem Your Problem
When Casper launched, it sold out of mattresses within a few hours and had to scramble to manage and meet its new customers' expectations. "It taught us that we have to make our customers' problem our problem and that's what really good service is about," Parikh said.
One of Casper's early customers was a couple that had just had a baby and moved into a new house. When their mattress delivery was delayed, they didn't have a backup to sleep on when they came home from the hospital. "We're thinking to ourselves, oh my god, they're going to have to sleep on the floor," Parikh recalled. The company ended up paying for a hotel for the couple while they waited for their new bed. Since then, he said, Casper has bought so many air mattresses for customers to use while they wait for delayed shipments that Amazon at one point shut down the company's account, suspecting that Casper was buying air mattresses to resell them.
Give Customers The Four Things They Want
"Consumers want four things: to be seen, heard, acknowledged, and appreciated," Whelan said. SoulCycle trains its staff to deliver. The front desk staff, for instance, is trained to get to know riders. "Not just their shoe size and the temperature they like their water," she said, "but where they're coming from, where their kids are, why they're coming in late, what is happening in their lives. Those relationships that start at our front desk create a foundation."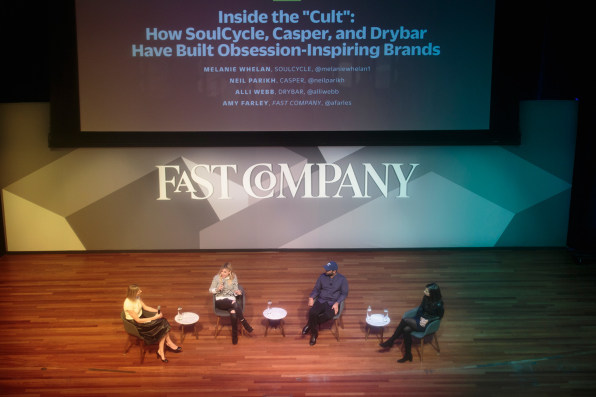 Empower Employees To Create A Unique Experience, Within Boundaries
Whelan called the structure within which SoulCycle instructors create their classes "freedom within a framework." Everyone is trained in the basics of what makes a class, but they also curate their own workouts, playlists, and performances. "Ultimately," she said, "I think people feel ownership over what they're creating. And they're going to bring a different level of energy in the experience."
Webb said Drybar operates under a similar philosophy. "There is a lot of training to make sure the fundamentals are there. Once our stylists have it down, we want them to put own signature on it."