Fast Company picks out the must-haves for the holiday season.
$210, trudon.com
Cire Trudon has been creating candles since 1643. Their annual Christmas Collection, Odeurs d'Hiver, includes three beautifully scented miniature candles in Bethléem (saffron and amber), Gabriel (leather and candied chestnuts), and Gaspard (orange and sandalwood).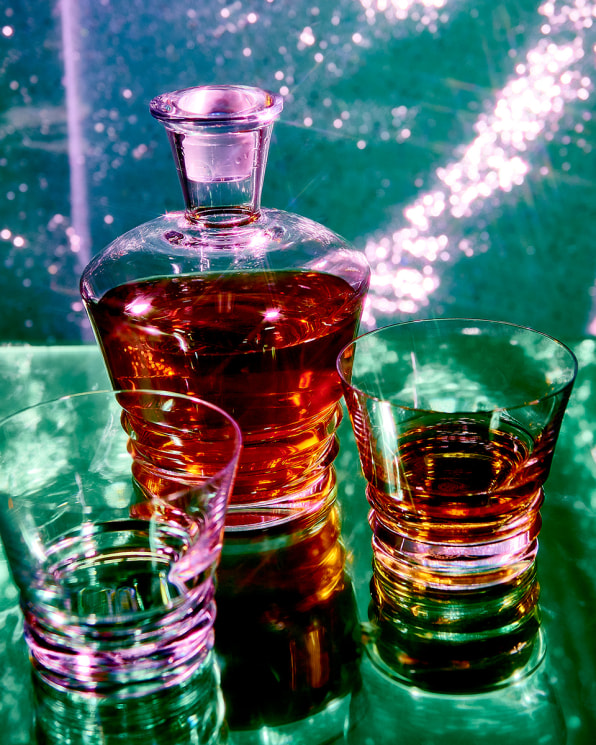 $670 (for full set), us.baccarat.com
With holiday party season in full swing, you can toast to the end of the year with Baccarat's graphic interpretation of the classic whiskey decanter and its accompanying tumblers. Whether it's filled with bourbon or scotch, there's no doubt your party guests will be singing your praises.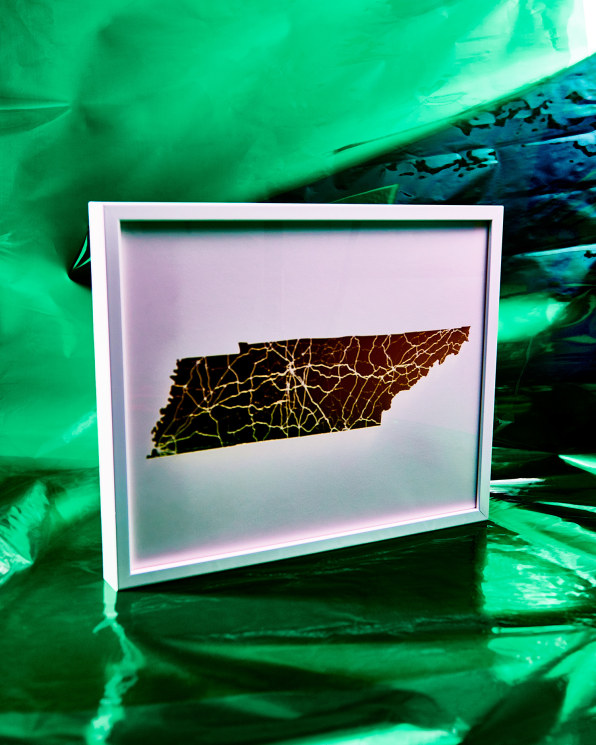 $67 to $234, depending on size and customization, minted.com
The Minted platform manufactures work submitted by independent artists who get a portion of each sale. Among its most popu­lar items are these gold foil maps of cities, states, and countries. You can create custom maps of specific areas, like your hometown, by providing the address and approving the final design before it's printed and matted.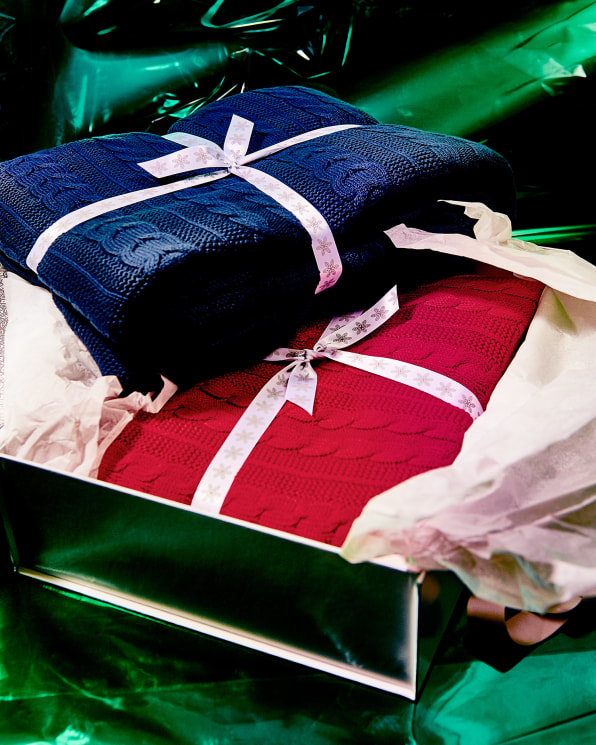 $125 each, bollandbranch.com
The direct-to-consumer luxury bed linens startup prizes social consciousness, working with cotton farmers and factories to ensure fair crop prices and eight-hour-shift caps, and it pays three times the usual wage for textile workers in India. The company also gives a portion of proceeds to the nonprofit Not for Sale, which fights human trafficking.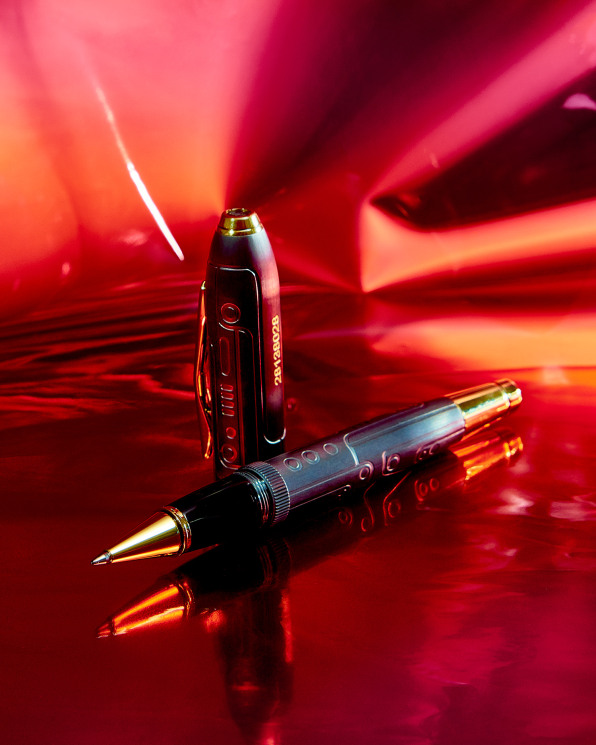 $350, cross.com
Luxury pen makers Cross and Fonderie 47 have teamed up for the second year in a row, this time to create a pen based on the design of the AK47 and is crafted with melted-down gun steel. Each pen funds the destruction of one assault rifle in a war zone in Africa and is imprinted with the unique serial number of the gun that helped create it. If you're feeling luxe, the two companies also released a limited-edition 18 karat gold fountain pen last year for $4,700—paying for the destruction of 10 assault rifles.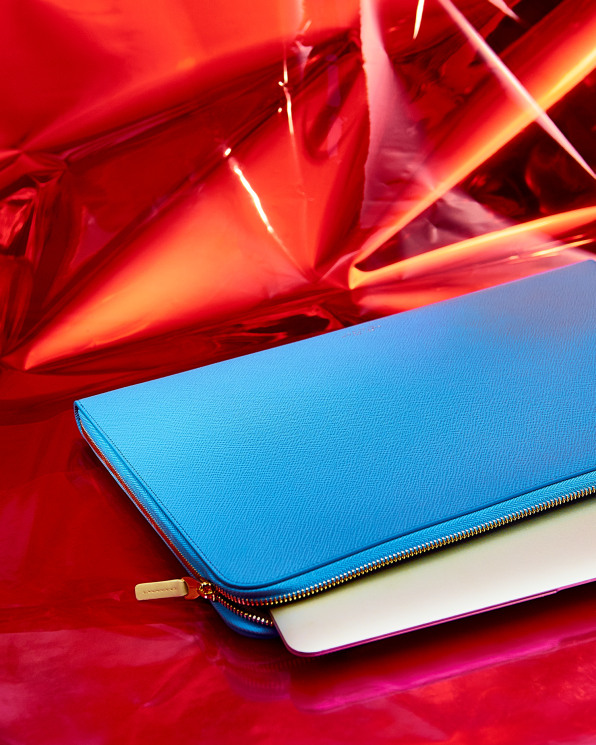 $775, smythson.com
Smythson is known for its timeless stationery and traditional leather goods. Upgrade your tech gear with these calf leather and suede-lined laptop cases. Available in Nile blue (shown), black, navy, and red.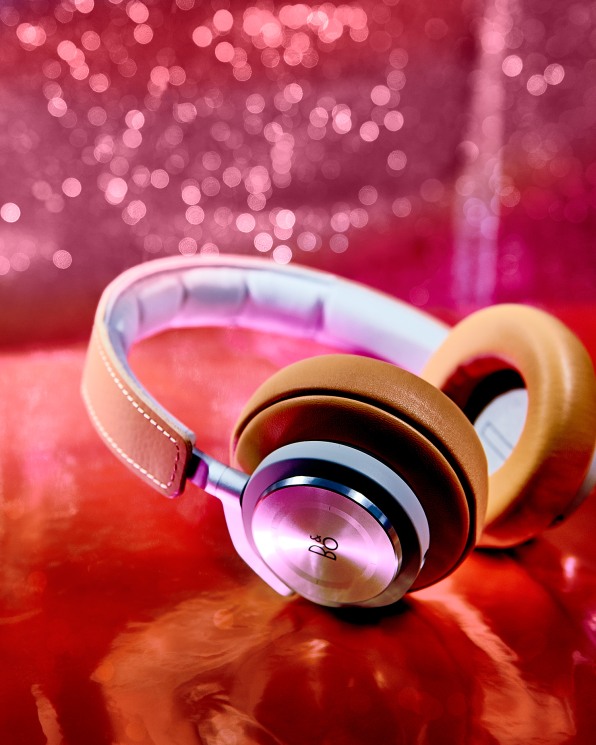 $399, beoplay.com
BeoPlay H7 wireless Bluetooth headphones have an aluminum touch-screen interface on the right earphone that lets you simply tap, swipe, and wheel your finger to play, pause, answer a call, and flip to the next track. The leather-cushioned 'phones come with a battery and USB charging option.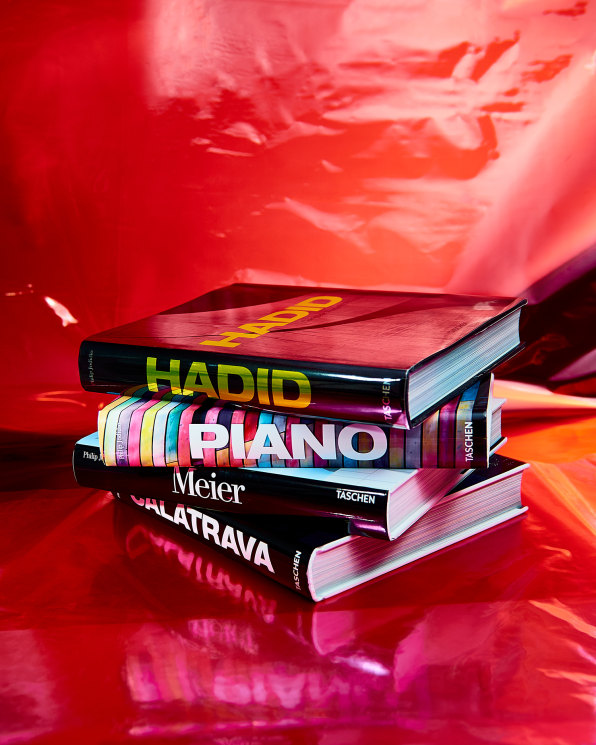 $49.99 each, taschen.com
The provocative publisher Taschen has released new tomes on four of the most boundary-pushing architects of this century and the last. Author Philip Jodidio pays homage to Zaha Hadid, Renzo Piano, Santiago Calatrava, and Richard Meier.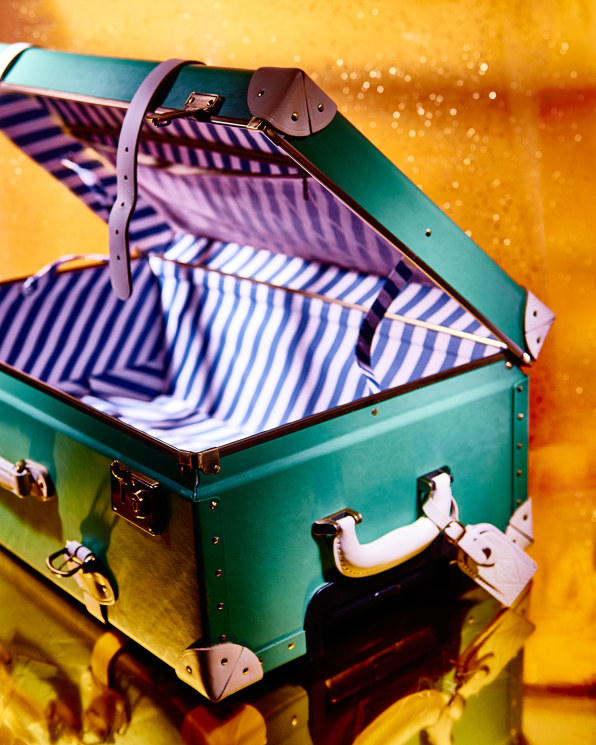 $850, steamlineluggage.com
Steamline luggage takes inspiration from the golden age of travel and updates it, providing chic suitcases that are both functional (retractable handles and wheels) and highly Instagrammable. "The Correspondent" series comes in mint green and four sizes—the spinner (above), vanity case, carry-on, and stowaway.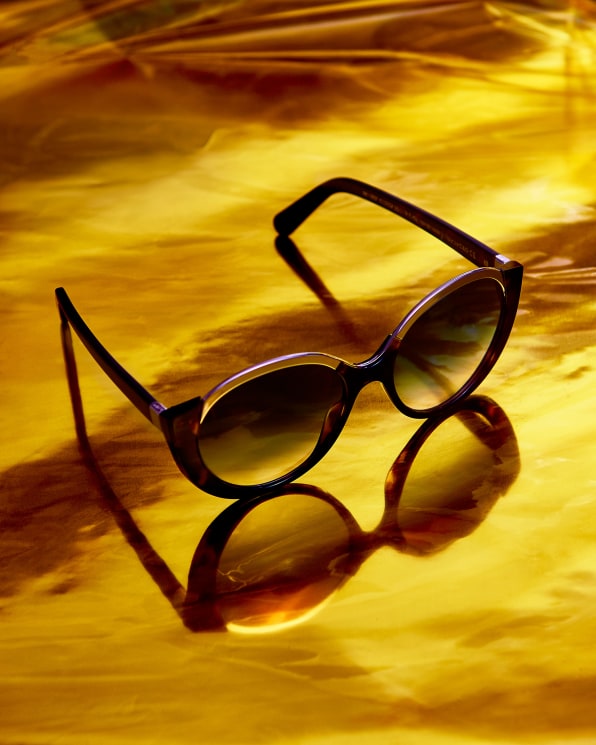 $650, net-a-porter.com
Cutler and Gross is known for its high-end eyewear. The Mai Tai sunglasses are black acetate and trimmed with rose gold. The handmade frames take up to six weeks to produce. Perfect for that holiday getaway.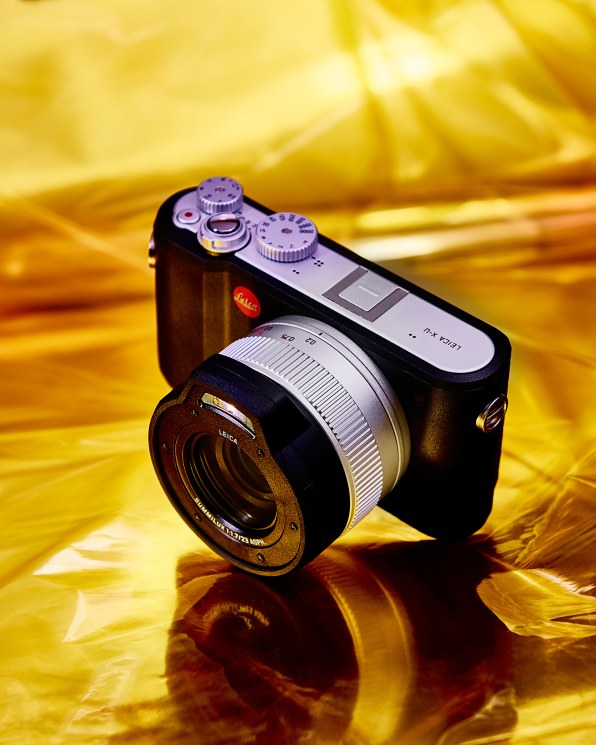 $2,999, us.leica-camera.com
Legendary camera manufacturer Leica has introduced the new X-U sport fixed-lens camera as a product primed for adventure. The X-U is shockproof, dust-sealed, and waterproof up to 60 feet for 60 minutes and comes equipped with larger sensors for higher image quality underwater so you can make the most of your diving trips in the Caribbean. This camera is made for extreme conditions but still retains the signature Leica design.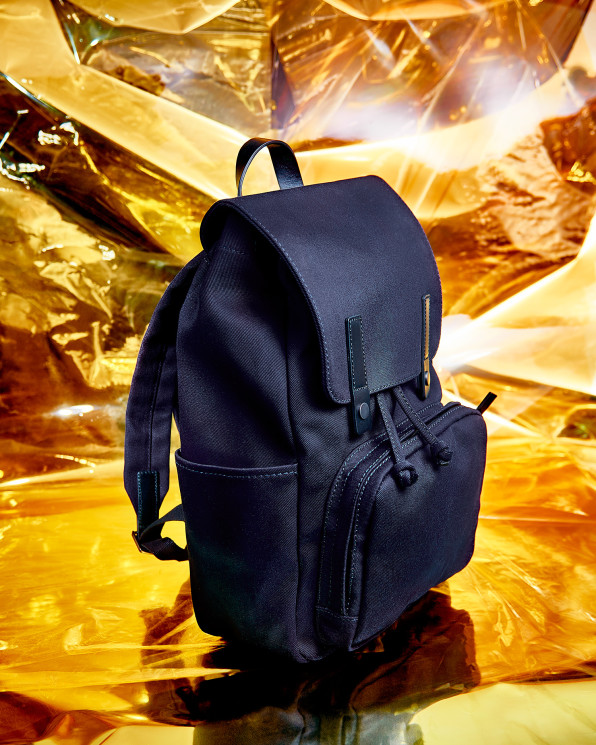 $68, everlane.com
Minimalist sportswear brand Everlane's Modern Snap rucksack comes in gray, silver, black, navy, and dark green. This water-resistant cotton twill and leather-accented drawstring bag is perfect for your most ambitious day trips.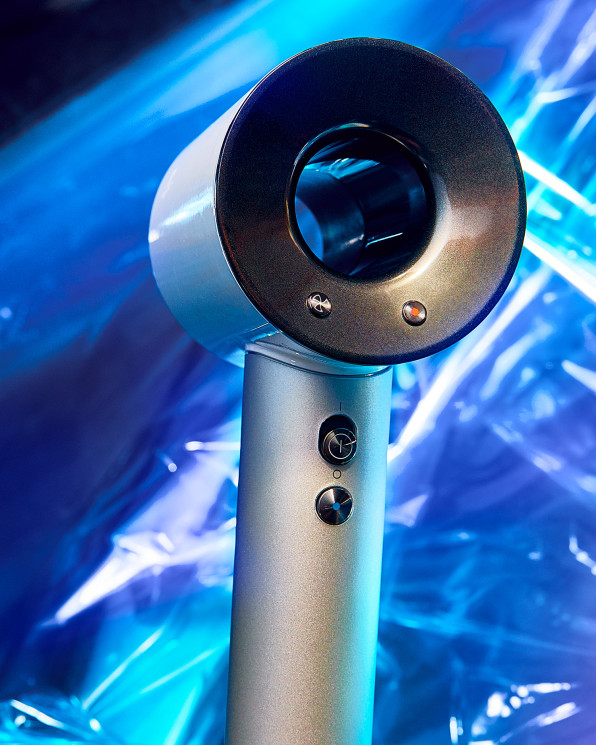 From $399.99, dyson.com
The company that revolutionized vacuums has rethought the hair dryer. The Dyson Supersonic contains a digital motor in the base that generates up to 110,000 RPMs, allowing maximum air power, which equals faster drying time. A microprocessor chip monitors air temperature 20 times a second to prevent extreme heat damage, which can lead to breakage and dull tresses.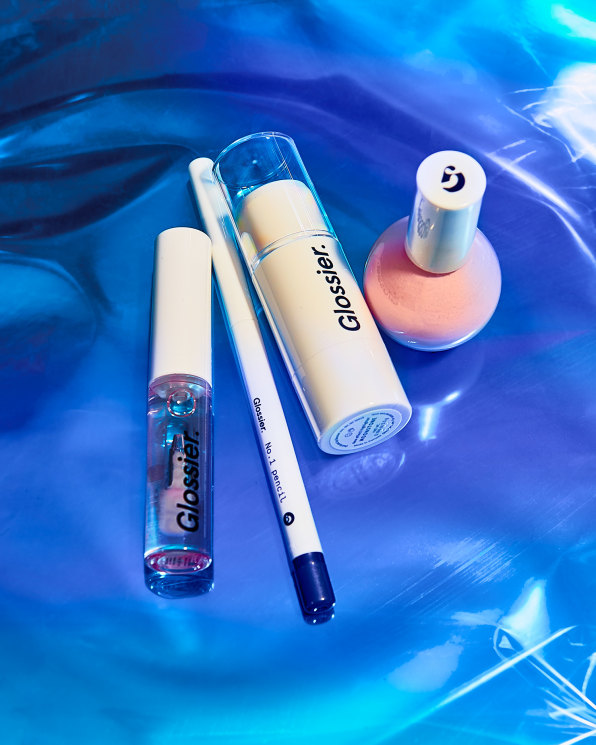 $50, glossier.com
Cool-girl beauty startup Glossier just launched its limited-edition Black Tie Set, which includes three brand-new products—the Graphite eye pencil, clear lip gloss, and #glossierpink nail polish—and the luminous Moonstone Haloscope, a new shade of its best-selling dewy highlighter. It's a perfect kit of party essentials.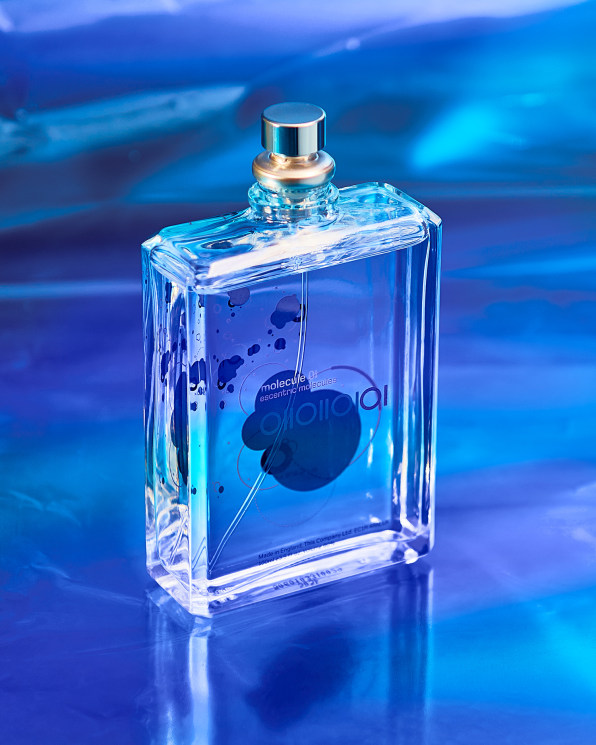 100 mL Molecule 01, $135, escentric.com
Escentric Molecules celebrates the chemistry behind perfumery. The company's 01 fragrance series is solely comprised of the Iso E Super molecule, which is used in smaller doses in some of the world's best-selling fragrances. The molecule in this fragrance has no discernible scent until it is applied to the skin, where it mixes with the wearer's own pheromones to create an effect unique to each person. Spray on, and watch the compliments roll in.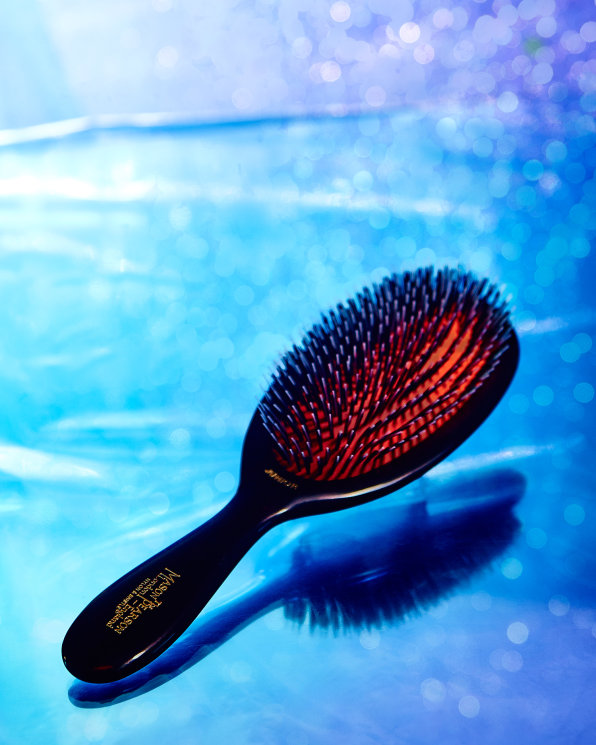 $170, masonpearson.com
Mason Pearson knows how to keep a good thing going. These legendary brushes still use the same design since the brand's inception in 1885. With options for various textures and lengths, the natural boar bristles pull oil away from the scalp and down the hair strand, giving you great shine.