Earlier this month, Patagonia announced the arrival of its new vice president of marketing Cory Bayers. A longtime Lululemon brand vet–most recently serving as its VP of global brand creative–and one-time global marketing manager at Helly Hansen, Bayers has worked with active and outdoor brands for the bulk of his career. But this new job poses perhaps his biggest challenge (and opportunity) in that Patagonia is a dynamic brand with incredibly passionate fans, that also has baked into its DNA a mission of environmental responsibility and activism. Oh, and it's done so with a fraction of its competitors' media budget.
As a marketer, two things that Patagonia has long done very, very well is tell compelling, engaging stories from the outdoors that get people emotionally connected to and excited about the brand, and second, seamlessly weaving its position on environmental issues into these stories. This dates back to a long tradition of amazing tales of far-out rock climbing, skiing, and surfing adventures within its mail-order catalogs, to creating projects and films chronicling the company's own journey in navigating its principles–the ones clearly laid out in founder Yvon Chouinard's book Let My People Go Surfing–while still operating as a modern global business. That means we get everything from the docs DamNation and Jumbo Wild (both are available on Netflix), to activist surfers and ancient Turkish snowboarding, to even sourcing ethical down, and the brand's most recent film on the benefits of Fair Trade Certified manufacturing.
CEO Rose Marcario recently told me that these films have helped the brand boost its level of engagement by triple digits. "The films are also kind of models and activist tools, because there has to be some counterpoint to the hundreds of millions of dollars of lobbying and advertising paid for by giant corporations that are poisoning the earth," she said.
In his first interview since joining the company, I spoke to Bayers about his initial impressions of Patagonia, what the brand's biggest marketing challenges are, and more.
Co.Create: It's only been a short while, but how does seeing Patagonia from the inside compare to your impressions of the brand as a consumer?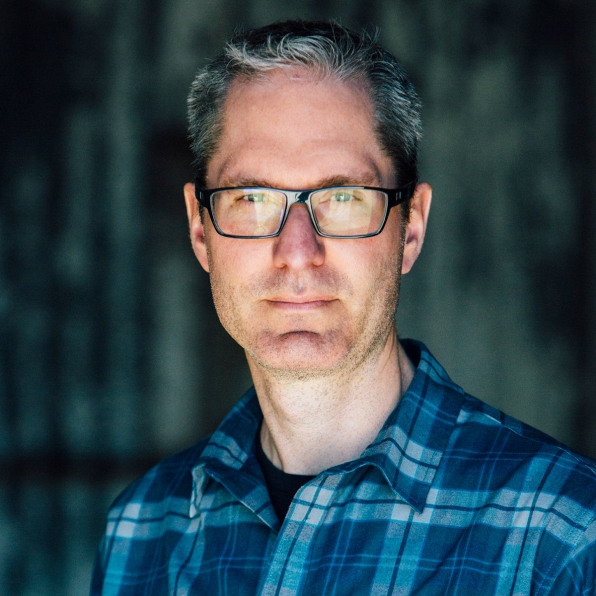 Cory Bayers: The interesting thing for me was, it really lives up to the hype. I've been a fan of the brand for years, starting with diving into the catalogs back in the '80s, those stories just took me to places I couldn't get to at that age. So they were my gateway into it. Joining the brand and actually getting in the door, it was like, 'Wow, it's all real.' It's as advertised. I hate to use the word authentic because it gets so overused, but it really is. It's a very principle-based business and they really stick to it, and live up to it.
There's just so much thought that goes into supply chain, how the product is made, environmental impact–these are real conversations, not just marketing conversations. If anything, the company is even truer to its mission and cleaner on the inside than it even talks about on the outside.
The recent Fair Trade film is good example of telling that how-the-sausage-gets-made story.
That's a great project. These are the right conversations to have. This is a brand that can lead and have these tough discussions, and we can't shy away from it, in fact we need to lean into it even more. We need to have these difficult conversations more often and continue to try and bring people along with us. We're only going to achieve our mission if more people and more brands get involved, and we can all learn from each other.
What do you see as the brand's biggest marketing strengths right now, and where do you see the most room for improvement?
One of the nicest things about Patagonia is that we don't have any need to fabricate great stories. It's not like we're in a boardroom trying to figure out how to cook up next season's story. It's really about telling deep stories. We've got a lot to share and we only share the tip of the iceberg. I'd like to see us actually share more, connect the dots between them and mobilize communities even more. Whether it's things like Fair Trade or our other environmental messaging, to continue to push really hard on those, trying to get more people on board with the movement.
Something I've learned over the years is, if you're not creating a conversation, why are you even talking? Brands talk a lot about cutting through the clutter, but a lot of times they're creating that clutter. It's about having a point of view and actually having a real conversation. Let's really talk about what we think a fair wage for a factory worker is, and where your clothing is made. We're not perfect either, we're always evolving, and we want to take the consumer along in that journey.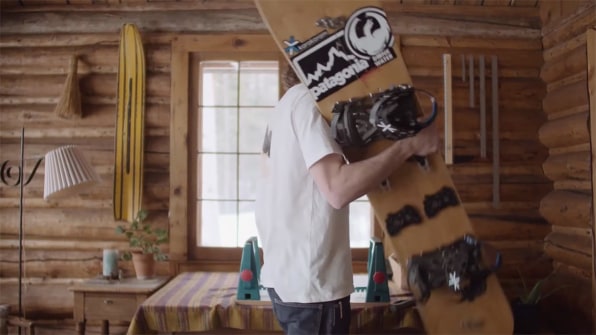 You guys don't do a lot of traditional advertising, so it seems like your media strategy really revolves around making good content so people will share it.
Exactly. And again, are we topical? Are you talking about it with your buddy over coffee? Are we part of the dialogue on our communities? If you're not and it's just another ad, we're not going to win that game. No one is really, it's just more clutter. That's an arms race, and I don't think it's the future of marketing, outspending one another, or 'My ad is better than your ad.' That's ridiculous. Give me something I can sink my teeth into as a customer, that I can get educated and make informed decisions, make a difference, and maybe change someone's perspective. And that applies to us to. We're always learning by doing, challenging ourselves really hard. I've been looking at work now for a while, at some of our messaging, and we ask, 'Can anyone's logo be on that?' If the answer is yes, then throw it out. What problems can we uniquely solve for our customers? If it doesn't answer that question, it's not worth doing. It's about focus, telling deep stories, and being meaningful to our communities.
Obviously you're new at the company, but certainly experienced enough in the industry overall–what are the biggest brand challenges facing Patagonia right now?
Complacency. As with any brand, we can always improve. We can work on telling richer, more dynamic stories. We can be a little more irreverent, a little more provocative, not shying away from areas we may have been voicing our displeasure or opinion on a matter, when I actually think we need to scream it. If we're talking about change, we need to be yelling more about it in certain areas, doubling down on some stances, but also being inclusive. Yelling about an issue doesn't mean we can't be inclusive to a wide variety of people, rallying them to the cause.