This summer, "Page Six" started a rumor that Paltrow would distance herself from the newsletter and e-commerce business she founded eight years ago. "The funniest thing about that is that they've never been more wrong," Paltrow tells me, with a laugh. "This is my heart, my soul, my brain. I'm here all day, every day."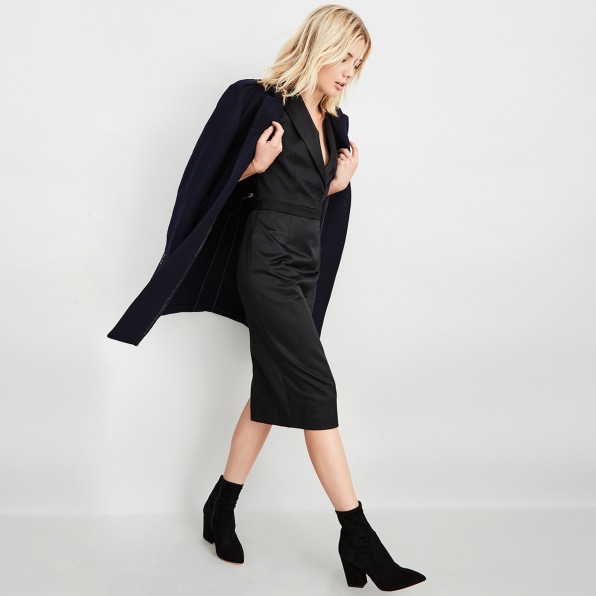 The publication misunderstood a statement that she had made about Goop's future. She had been trying to explain that she wants to create a company that is bigger than she is. "When I think about true scale, the less the brand has to leverage me, the more it can achieve true scale by itself," she says. "Somehow that became that I was leaving."
The fact is, Paltrow has been aggressively growing the business over the last year. Earlier this year, Goop launched a natural skincare line in collaboration with Juice Beauty, which has helped drive overall sales. (Revenues have tripled over the last two years and site visitors have doubled in the last year, her team tells me.) In August, she helped raise a Series B round of over $10 million, which will be used to expand Goop's direct-to-consumer business. Last month, we saw a glimpse of Paltrow's new e-commerce strategy at work with the launch of Goop Label, her first foray into designing apparel.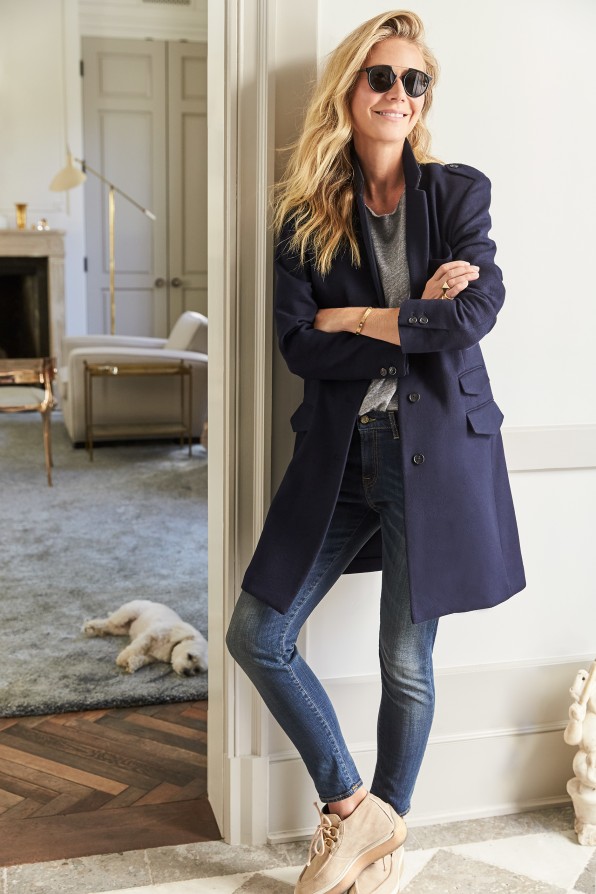 Creating a clothing collection was a natural next step for Goop, which already curates a selection of fashion, beauty, and home products from other designers. With her new line, she's working with a small team of designers to develop garments from conception to production, based on her own favorite pieces from her wardrobe. These are meant to be staples, like a little black dress or a simple chambray button-down shirt, rather than of-the-moment trend pieces. "They create a template for a uniform," Paltrow explains. "Easy stuff."
There is a strong focus on using the best quality materials and craftsmanship, since the company says the clothes are made in the same Italian factories that manufacture for Proenza Schouler, Dries Van Noten, and Azzedine Alaia. But since they are sold directly to consumers online rather than through retailers, Goop can afford to sell them less expensively than comparable designers. This takes a page from businesses like Everlane and Cuyana that deliver high-quality products without enormous markups. But Goop Label will be hitting the higher end of the market than these other brands, at price points of $1,195 for a coat and $595 for a dress.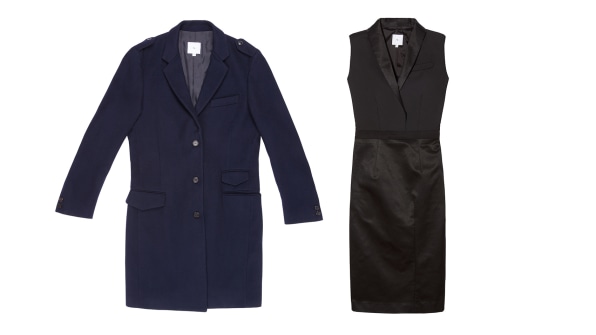 "I find, as a consumer, that the price points of some of my favorite designer clothing is so exorbitantly expensive," Paltrow says. "I wanted to know if there was a way with the direct-to-consumer model. To create an incredible product that is slightly more aspirational, but pass on the savings to the consumer."
Goop has taken a careful and highly curated approach to introducing new products. Her team designs a capsule collection of fewer than five garments that drops each month. "The edit is so clear," Paltrow says. "We've made every choice count."
Women who sign up for the mailing list will get an announcement when it is available for purchases. Paltrow says that Goop produced under 1,000 pieces of each garment for the first two collections, but all available product was snapped up within hours of going live. While the pieces themselves are luxurious, the business approach is very lean. There is no waste: no excess inventory that needs to be marked down, no expensive advertising campaigns or marketing strategies.
This approach has been effective because Goop has a good sense about what its customers will like. After all, the entire brand has been about monetizing Paltrow's personal taste. While many lifestyle brands invest a lot of time, energy, and money on branding consultants to develop their own unique "point of view" in the marketplace, Goop simply relies on Paltrow's instincts about what she likes. In the few times when Paltrow let buyers convince her to sell an item on Goop that she wasn't sure about, Goop customers were also not interested in buying. "It was a great lesson in curation," she remembers.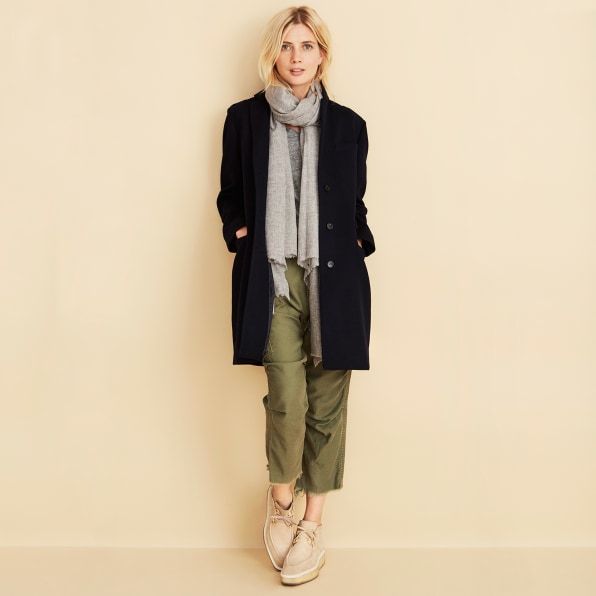 Ultimately, the secret sauce to Goop's success is having a very clear and distinct identity, which is easy to convey because it is an extension of Paltrow herself. This has allowed Goop to cultivate an audience that appreciates its aesthetic, making it far easier to sell them products they will like. "We know who we are, that's what makes the business resonate," Paltrow says. "You don't have to like our taste, but it's our taste."