Two years ago, Jane Chen, whose nonprofit had saved thousands of children's lives, almost went bankrupt.
Her organization, Embrace Innovations, had designed a breakthrough product: a high-tech sleeping bag that keeps premature infants alive, for 1% of the cost of a traditional hospital incubator. With 20 million newborns born underweight every year in poor villages in South Asia and Africa, Embrace's low-cost incubator quickly won praise from everyone from the White House to TED.
To make and ship its baby warmer, Embrace had done what all nonprofits do for funds: Plead for donations from foundations and philanthropists. But with 1,097,689 public charities in the U.S. competing for cash, and only 8% of donations going to health-related nonprofits–a field the Red Cross dominates–this wasn't easy for the fledgling Embrace team.
Many nonprofits spend the vast majority of their donations on administrative costs like executive salaries and fundraising. The Cancer Survivors' Fund, for instance, spent 89.6% of its funding last year on trying to get more funding. And small nonprofits notoriously have a harder time raising money as efficiently as big, well-known organizations like the Humane Society or the Red Cross.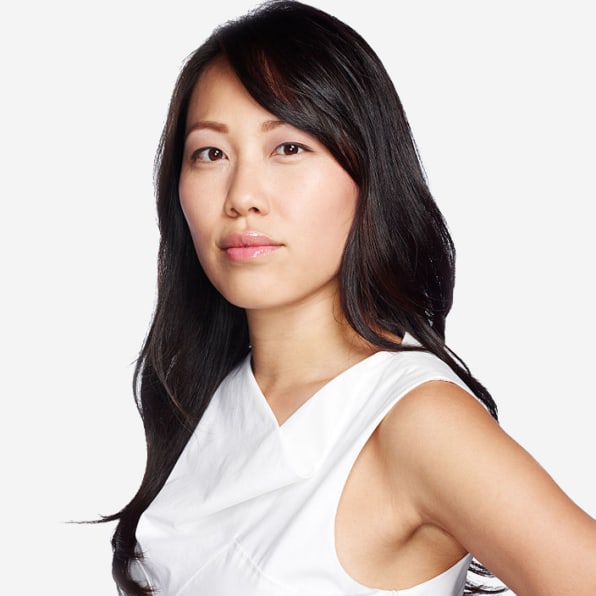 Despite Embrace's accolades, chasing donations was yielding mixed results. So Chen decided to try an alternate funding path: a business model popularized by companies like TOMS Shoes and Warby Parker, called "one for one." Instead of seeking donations, she would form a for-profit company to sell Embrace's baby warmers to governments and hospitals around the world, and then use the profits to fund the company's nonprofit arm. Embrace would donate to its own nonprofit, which would give communities incubators for free.
"One-for-one" advocates promote the model because it puts the amount of funding–and the good that an organization can do–in an organization's own hands. For example, VisionSpring, a nonprofit that gives prescription eyeglasses to needy people around the world, has quadrupled its output since it started working with Warby Parker, the for-profit eyeglass company that uses "one for one" to put glasses on people who need them.
However, as Embrace soon discovered, the model also has flaws. Indeed, the list of dead companies once heralded as shining examples of "one for one" is much longer than the list of those that still exist. In fact, none of the model's advocates I interviewed for this story could name anyone other than Warby or TOMS as examples of its success.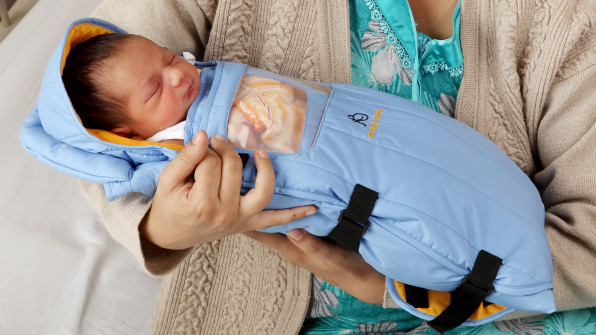 "The 'one-for-one' model is a mixed bag," says VisionSpring founder Jordan Kassalow. Those organizations "can be very impactful and important . . . [but] they often tend to be shortsighted."
That became the case for Embrace by 2014. Most of the company's paid contracts at the time were with government agencies in India, and a rash of executive changes by India's newly elected prime minister, Narendra Modi, caused Embrace's contracts to evaporate overnight. The for-profit suddenly found itself with a week's worth of cash left, putting the nonprofit in jeopardy as well.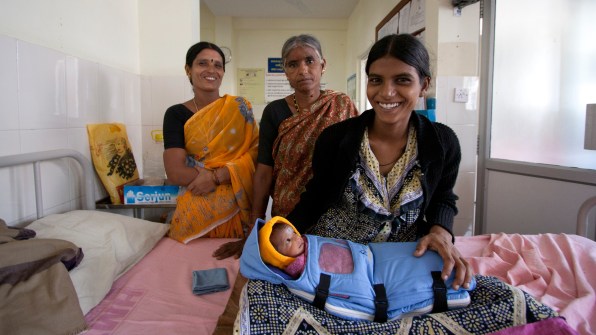 Then a miracle happened. Nine months prior, Chen had bumped into a man at a meditation session who enthusiastically congratulated her on Embrace. The man turned out to be Marc Benioff, the billionaire CEO of Salesforce.
With seven days of cash left, Chen sent him a desperate email, explaining the situation and asking if he had any connections that could help them. Benioff was on a family vacation in Hawaii. He replied with a one-line email: "Jane, I will fund your company. Aloha."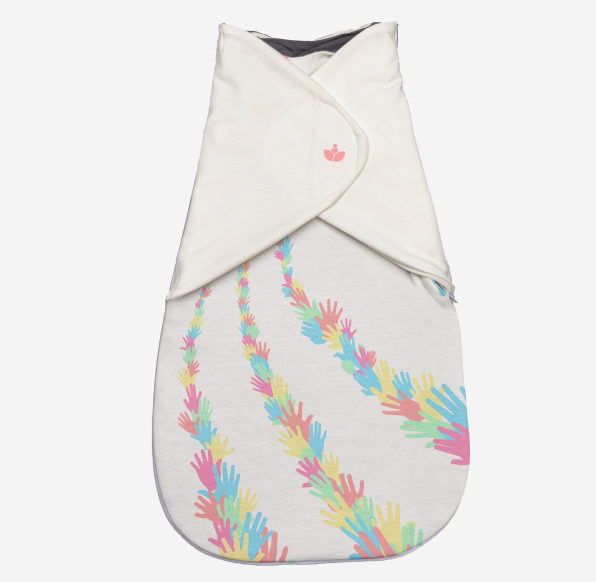 Benioff invested some personal money into Embrace's for-proft business, and the company pivoted again. This time, Chen realized the secret to Warby Parker's and TOMS's success where other "one-for-one" companies had failed. Instead of selling and donating baby warmers to the same communities worldwide, Embrace created a new product for a different market.
Chen used her warming technology to develop a "swaddle" for newborns in developed countries. The product, Little Lotus, claims to help babies–healthy and sick alike–sleep longer per night. Little Lotus sales began to fund the creation and distribution of Embrace warmers in India and elsewhere.
Looking back, Chen says Embrace's original "one-for-one" attempt created a "huge conflict of interest." How could a for-profit and nonprofit peddling the same product to the same types of people not cannibalize itself? The new approach, she says, "is much easier because it's a completely different product. Totally different market. Everything is different."
Chen found Little Lotus to be a more universally needed–and therefore marketable–product than the incubator for preemies had proven to be. And because the for-profit didn't sell the same thing it was donating, it eliminated the inherent conflict of interest that hurts many "one-for-one" companies.
Unlike standard corporate philanthropy (U.S. companies give some $18 billion a year to charity, though only 10% of them give more than a nominal amount), purpose-driven companies like Embrace have doing good built into their operating economics. (Coincidentally, Salesforce itself did this from the beginning. In 2000, Benioff declared that a fixed percentage of the company's equity, profit, and employee time would go toward "making the world a better place." The charity budget doesn't get cut if the company has a bad quarter.)
In an era where consumers want to do business with values-driven companies, baked-in philanthropy pays off. By one measure, some 85% of millennial consumers say their buying decisions are influenced by whether or not a brand does good. More and more these days, that's likely true of all consumers.
Chen thinks that the baked-in charity model is something that can work for a lot more businesses. Right now, only a small fraction of all charitable donations come from for-profit companies. But they may be in a better position to do a lot more than they may think–and it might make good business sense, Chen believes. "If we could create a movement where customers are demanding it," Chen says, "that's what is really going to change the game."
---
Correction: A previous version of this article misstated the type of meditation event where Chen connected with Benioff and misrepresented Embrace as operating on a "one-for-one" model prior to launching Little Lotus. Both errors have been corrected.