There are 376 nominees this year–by far the highest number ever. One of the clear front-runners would have been Colombian President Juan Manuel Santos and FARC's Rodrigo Londono, who recently signed a deal to end Colombia's brutal 52-year civil war. But that deal's fate is now uncertain after a shocking national referendum narrowly rejected the agreement. (If they find a way to move forward, they would certainly be a top contender in a future year.)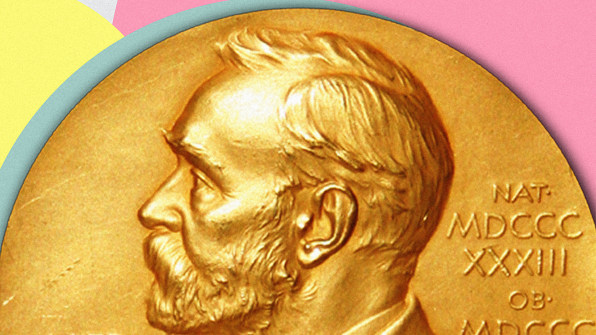 Others who have been nominated, according to a list compiled by the Peace Research Institute of Oslo, include famous names like Pope Francis, Edward Snowden, author Arundhati Roy, and even actress Susan Sarandon, "who spent Christmas helping refugees in Greece," and our own peace-loving Republican nominee Donald Trump. (While not anyone can make nominations, the group that can is large and includes any member of Congress and a wide range of academics.) Many everyday heroes are there, too, including Stratis Valiamos, a Greek fisherman who has rescued scores of refugees from drowning, and the Emanuel AME Church in Charleston, South Carolina, the scene of a mass shooting last year.
Below you can read more about a few of the top contenders as determined by the experts (not an exhaustive list), as well as a few of Co.Exist's favorite nominees.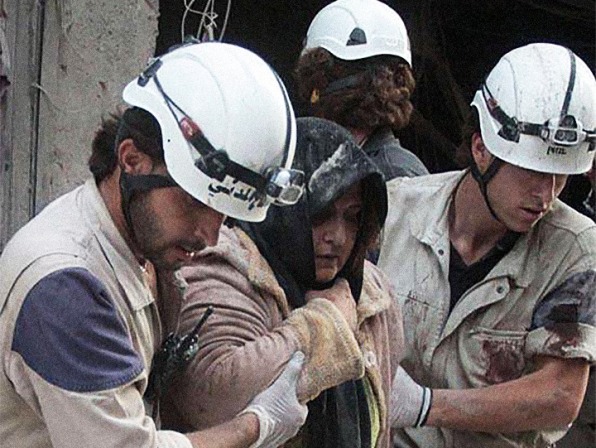 The subject of a recent Netflix documentary and a celebrity-endorsed Peace Prize campaign, this group of volunteers in Syria has repeatedly risked their lives to rescue many thousands of bombing victims from the rubble as the devastating war has dragged on and on. Recently, their own operations centers in Aleppo have become the targets. To many, they have provided a ray of hope and a symbol of resilience amid a horrifying war, though, to others, they are politically controversial.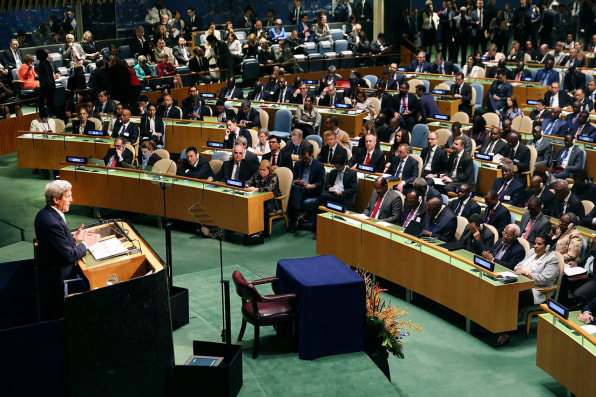 In December last year, nations signed a landmark climate deal that aims to keep global temperature rise to a relatively manageable 2 degrees Celsius, and even set a more ambitious stretch goal of 1.5 degrees. Crucially, it was ratified with surprising speed by the required 55 nations just last week, including India, China, the United States, and the EU, putting it into force. The deal is far from perfect, but it now sets up clear framework, with targets and five-year review periods for governments, under which the world will attempt to stave off the worst of the catastrophic climate impacts that will shape the world for decades to come. According to the Peace Research Institute, both Christiana Figueres, the executive secretary of the UN climate body, and former French foreign minister Laurent Fabius, who played a crucial role in the deal-making, are nominated.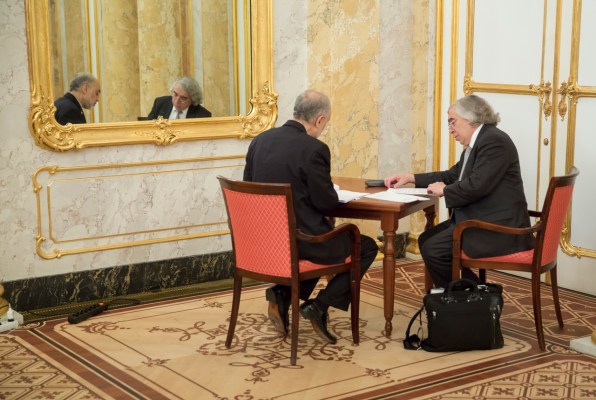 Last year, people speculated that the political leaders of the 2015 Iran nuclear deal could win the Nobel, but this year, experts are eyeing two even nerdier diplomats–the respective energy ministers of the two nations. The deal has been slowly showing its success this year, when the International Atomic Energy Agency verified steps Iran had taken to contain its nuclear program in January and as business and diplomatic relations between the U.S. and Iran is on the upswing. According to the Peace Research Institute's director Kristian Berg Harpviken, the two chief negotiators are "a fine example of science diplomacy–the activation of scholarly competence to build bridges between people and nations."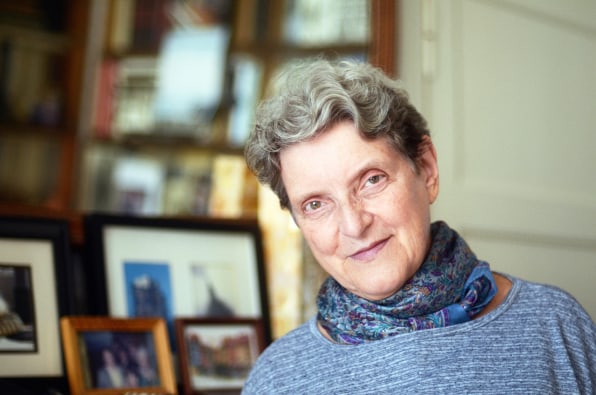 Gannushkina is an influential humanitarian and human rights activist in Russia whose organization, the Civic Assistance Committee, has provided support to more than 50,000 migrants, refugees, and IDPs in Russia since the 1990s. In winning the Right Livelihood Award (the "alternative Nobel Prize") this year, the organization noted her courage and successful advocacy in Russian and European courts preventing forced repatriation of migrants in Russia to countries where they would be imprisoned and tortured. She also successfully advocated for Russia's law on refugees to extend citizenship to more than 2 million people. (Also, she is a mathematician!)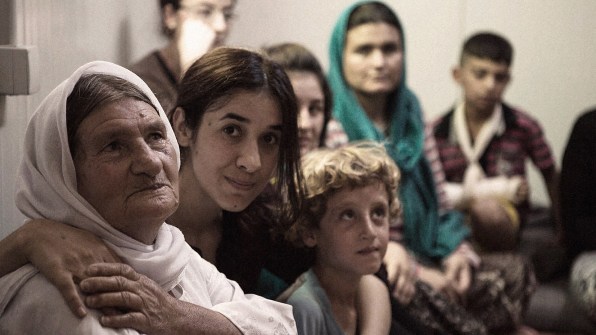 She's not necessarily a frontrunner, but Murad's story is important to highlight. Murad was a 19-year-old student living in Northern Iraq when ISIS came to her town in 2014. She and her family and the whole town of Yazidis were rounded up, many were killed including her brothers and mother, and she and her sisters were forced to be sex slaves. Since her escape, and now living in Germany, she has put her trauma on display on a global stage as a spokeswoman for the Yazidi people, who are the victims of an "ongoing genocide" by ISIS, according to the United Nations. She has bravely spoken before the UN and in more than a dozen countries to elevate the Yazidis cause in an attempt to save her people.
Have something to say about this article? You can email us and let us know. If it's interesting and thoughtful, we may publish your response.