One is made by an online retailer. One is made by a web search company. Which has the best chance of being the most useful home personal assistant?
That's the question around the official launch today of Google Home, the $129 home assistant device that will be the chief competitor to the Amazon Echo device this holiday season. After teasing the product at Google I/O, Google announced the the price and availability (November 4) of the new Home device for the first time this morning at a press event in San Francisco.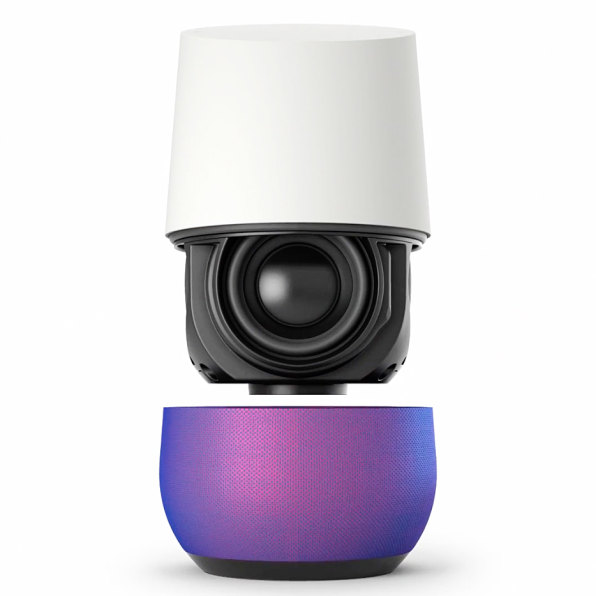 Home is similar to the Amazon Echo in many ways. It's a Wi-Fi connected device that contains a set of speakers for playing back verbal responses and audio. It uses an array of microphones (well, two) to hear verbal requests, and some fancy software to separate voice commands from ambient room noise (including noise from its own speaker). It uses natural language and a knowledge graph to process verbal requests and provide the relevant information. It uses animated lights on its top to show when it's listening.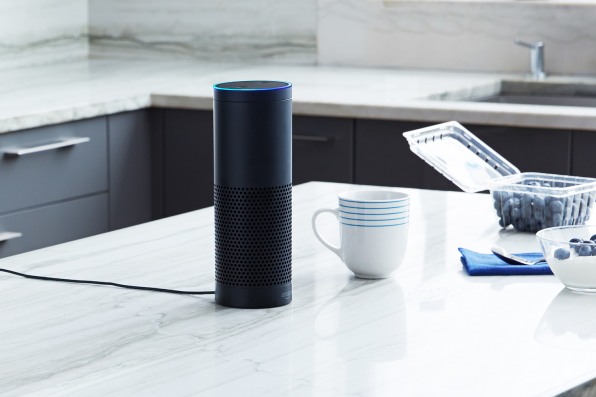 The true power of Google Home is its ability to efficiently surface key Google services. It can access everything from mapping directions to Google Play and YouTube music playback to random question answers and "how to" directions from Google's servers and from the wider web.
One of Home's features, called "My Day" provides a compelling example.
My Day is a personalized audio briefing that can include all the important factoids about the user's day, including Google Calendar appointments, top Gmails, weather, reminders, and traffic information. Using an app, the user can program the kinds of information they want, and add other types of content, like news highlights, for example. If it works well, My Day might be a great way to wake up and get oriented while the coffee is brewing.
Home (powered by Google's assistant) seems to work best when talking to the user about concrete and unambiguous facts, like appointments or driving directions. In this video, a Google rep asks Home to help her get to an appointment on her calendar.
A Google Home product manager told me the device waits to hear the user's request, then decides which service or asset to go to for the answer or the content. For example, it might go to Spotify after a request for a well-known hit song, while it might decide to go to YouTube after a request for a rare live version.
The product manager said the Home is probably better at handling requests in which some of the data is missing. For instance, if the user knows only the lyrics to the chorus of a song, but doesn't know the name of the song, Home might be ably to use Google search capabilities to locate the song.
But there are some downsides to this. When Home is asked about more ambiguous things, it can run into troubles. When you're communicating with a verbal assistant with no visual screen, you want a clear, definitive answer, not a list of possible answers, half answers, or long answers. So for tough questions like "should a dog eat chocolate," a desktop Google search will return a group of answers, and only a couple will be complete and correct. With the Home's verbal interface, there's a high possibility that the device will return an incorrect answer (as happened in a demo here).
Part of Home's power is forming meaningful connections with other Google devices in the home. It can be used, for example, to control connected home appliances that speak the Nest, SmartThings, Phillips, or IFTTT languages. Home can also be used to control a Chromecast streaming device, meaning you can tell Home to play music or videos on a connected TV. Home can connect to Chromecast Audio, so you can shout out songs you want played on your home audio system.
Google says you'll also soon be able to use a "voicecasting" feature to turn on Netflix videos on a connected TV. This will soon work to display photos on the TV as well, the company says.
Finally, Google has, in theory, worked out one of the key engineering problems in the Echo. If you have more than one Echo in the home, sometimes more than one of them answers the "Alexa" trigger word. Google gets around this by allowing only the Google Home that is closest to the user to respond to a query.