In cities and suburbs all over the United States, the shopping mall is a ubiquitous piece of architecture–huge, hulking, and overly air-conditioned. Since its inception in 1950s America, the mall has spread around the world, first to Europe and more recently to Asia, Africa, and the Gulf Coast. But it remains a controversial addition to the urban landscape; to this day, the mall continues to straddle the line between private and public space. Architects are split on their benefits, as well.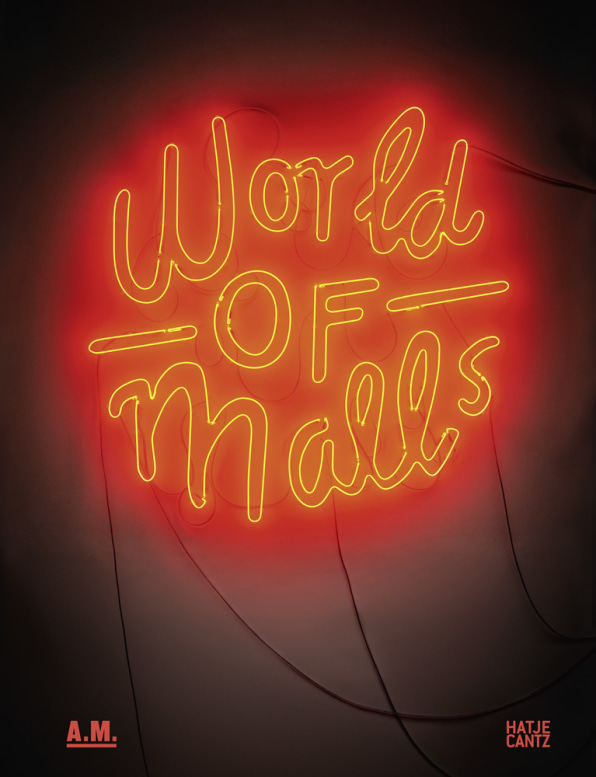 In a new book from the publisher Hatje Cantz called World of Malls, the history of the shopping mall is traced through the architects who shaped it and the impact its had on urban locales globally. The architecture of shopping is diverse, but it has always tried to give visitors a reason to spend more time browsing–and buying. From the temporary structures of roofed markets to more permanent buildings, like the French shopping arcades that house dozens of stores, these kinds of centers have been designed to make the experience of purchasing goods a pleasurable one.
However, throughout the modern mall's long, divergent history, architects themselves have been divided on what role shopping centers play in society. Are they a new kind of public space? Or do these structures limit designers' creativity, and harm communities, for the sake of profit?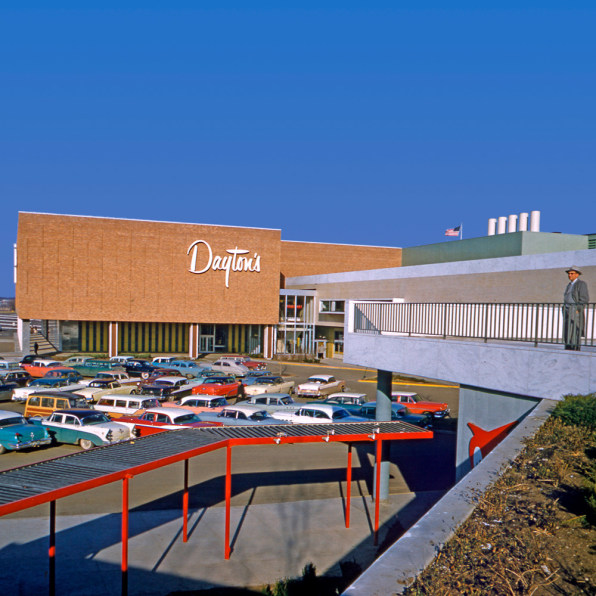 Ridiculed By Star Architects As Desolate
In 1956, the first entirely roofed and air-conditioned shopping center was built in Edina, Minnesota, by Victor Gruen, an architect who's often considered the father of the mall. He envisioned an ideal public space that combined shopping with other kinds of services, serving as a kind of communal meeting place–an ideal town square.
However, he was ridiculed for his lack of design sense by his contemporaries, including Frank Lloyd Wright. When visiting Gruen's Southdale Center, Wright was quoted saying, "Who wants to sit in that desolate-looking spot? You've got a garden court that has all the evils of the village street and none of its charm!"
But Wright's criticism reveals the central tension that would come to define the mall's role in our society: a heavily commercial space that has also taken on some of the features of public space. In the '70s, Frank Gehry built Santa Monica Place, a mall with an interior courtyard designed to better integrate the mall with the urban fabric. However, he swore off building another because he'd had to sublimate his ideas to economic interests, commenting in 1986, "To think of making these fantasy spaces, that are unconnected to reality, permanent public space, bothers me."
More recently, the architect Rem Koolhaas has become a noted detractor of mall architecture, through criticism like his 2000 essay Junkspace. "He condemns their exclusive connection to the laws of commerce, which have assumed an all too dominant influence on the shaping of our lives," writes the scholar Vera Simone Bader in World of Malls. "When architecture almost exclusively serves the market, when it conveys no contents beyond consumerism, and when changes only occur according to its guidelines, then the result, according to Koolhaas, is formless building types." Yet it appears even Koolhaas can't escape the dominance of shopping spaces–OMA itself has designed many stores for Prada, and will be redesigning the luxury department store KaDeWe in Berlin.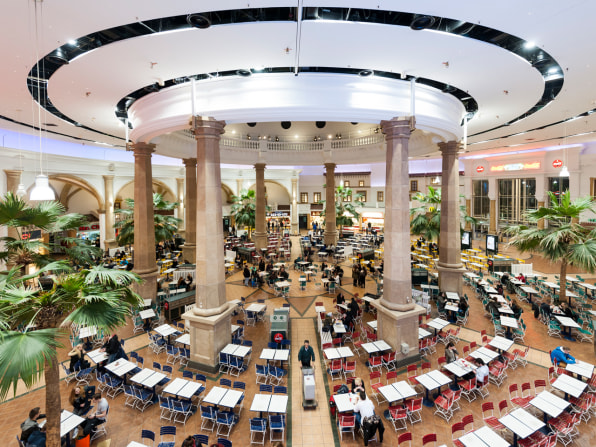 And Embraced By Others As Utopian
The architect Jon Jerde, the other hand, embraced the shopping mall as a stage for fantasy. Built to mimic the quaint streets of old European cities, his malls, such as Horton Plaza in San Diego, were defined by arcades, balconies, arched windows, and cupolas.
This kind of idealized world, captured within the confines of a mall, has spread across the world to South America, Africa, and especially the Arabian Peninsula. Dongguan's New South China Mall and Dubai's Mall of the Emirates take Jerde's vision one step further. They're consumer-friendly, idealized worlds built to be pleasure centers, fulfilling every taste with indoor ski slopes, miniature versions of architectural moments, and even theme parks. "Such illusionistic designs carry the visitor off to an idealized world—a kind of hyperreality—that is free of filth, chaos, and garbage, where it never rains, storms, or snows," writes Bader in World of Malls.
Over the last two decades, more and more celebrity architects have also taken on mall projects, including David Chipperfield, Norman Forster, Zaha Hadid, Daniel Libeskind, and Jean Nouvel, turning them into a kind of civic landmark. Hadid's Galaxy Solo complex in Beijing is mentioned in Co.Design's list of her greatest buildings. With the right artistic vision, these malls can become popular tourism sites as well–strengthening the urban fabric.
Malls have also transformed city centers–for better and worse. The CentrO mall in the German city of Oberhausen sucked the life out of the adjacent downtown, since it had its own park, promenade, arena, and food vendors. It embodied a new form of public space, which, contradictorily, is privately owned. On the other hand, malls designed with more architectural verve have helped revitalize downtown areas, such as the Schloss-Arkaden in Germany. Built to resemble the city's original palace, whose facades were destroyed in World War II before it was completely demolished in 1960, the mall has provided an anchor to the struggling center of Braunschweig.
While they're free to enter and open to the public, the mall will forever be a place specifically designed to convince you to spend more money. Today, the mall is undergoing yet another transformation, as e-commerce threatens its traditional role in cities and suburbs. As a result, more urban functions, like apartments, museums, and even local government offices, are being embedded in shopping centers, fulfilling one aspect of Gruen's vision of the mall as a new kind of public space.
Check out some of the most architecturally significant malls in the slide show above. More on World of Malls is here.