Filmmaker Luc Besson isn't precious about where he works. Since he eschews computers and prefers to write out his scripts longhand with pen and paper, he is comfortable holing up wherever and whenever he happens to be and getting to work. In fact, he has but one simple creative demand.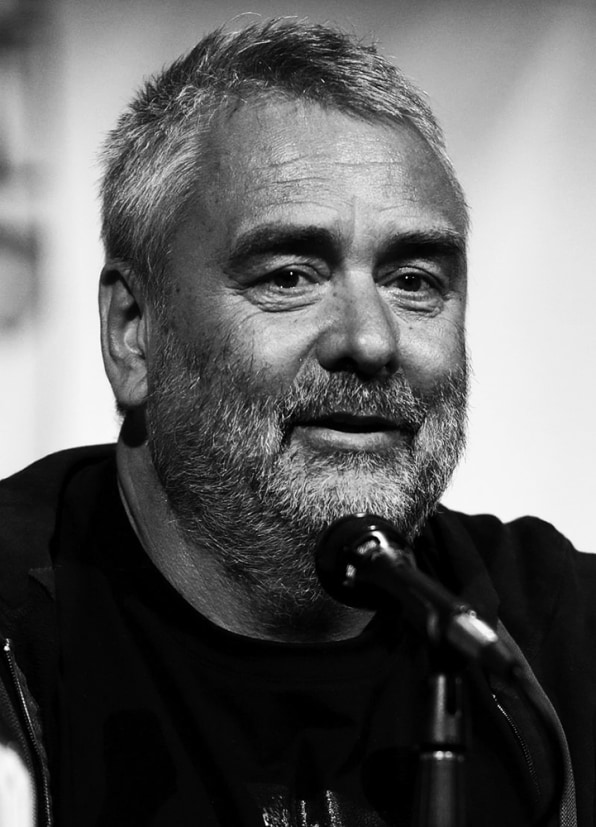 "I can work absolutely anywhere if I have music in my ear," Besson tells Co.Create as we meet on the eve of New York Comic Con to discuss the Fifth Element and The Professional creator's highly anticipated sci-fi epic Valerian and the City of a Thousand Planets. "It's all about the music."
Besson explains that he fixates on a single album for each film, playing it over and over on an endless loop until the project is finished. Rather than get sick of the music, he compares it to the calming rhythm of a metronome. "In a way, the music gives you that 'tick-tock-tick' so every morning when you come back to your seat and you put in the music, you are back to the same rhythm and the same energy." While working on his 1999 film The Messenger: The Story of Joan of Arc, Besson listened exclusively to opera singer Maria Callas–for the surreal and vibrant Valerian (which is based on a French comic strip series created in 1967 by Jean-Claude Mézières and Pierre Christin) Besson's true music obsession revealed itself a little later in the game than usual.
"I changed in the middle," he says. "I had [an album] before, but as soon as the new Rihanna arrived, Anti, I grabbed it and it was on a loop for months! It was the energy, the mood, the rhythm, the color—it just fit with the film."
Valerian, which is about the adventures of a pair of human space explorers named Valerian (played by Dane DeHaan) and Laureline (played by Cara Delevingne), has been an obsession of Besson's since he was 10 years old. In fact, he wore his influence on his sleeve when he made his 1997 hit The Fifth Element.
"[Valerian artist] Mézières worked on The Fifth Element," he explains. "He worked for a year. He was actually the one every day telling me, 'Why don't you do Valerian? Why don't you do Valerian?' [laughs]" Besson's reasoning at the time was that late '90s technology wasn't up to the task for a story with essentially two human characters and a whole universe of bizarre aliens. "We had to wait until [James] Cameron and Avatar to realize suddenly, ah, okay! Now imagination is the limit. Now we can work."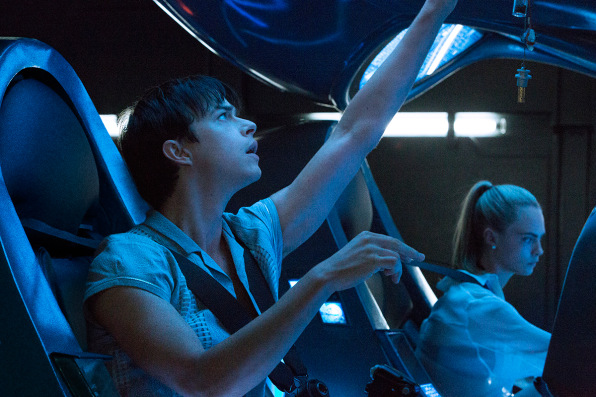 But technological advancements weren't enough. Besson's work habits had to drastically change for this film. "The prep was very long and very precise and that's part of the secret. So I was able to stretch here and there and solve problems. If it was about money, I could ask myself, 'Do I need 15 aliens here? Twelve is okay . . .' So I take three here and put them there . . . at the end of the day, I don't have any memory of something I wanted that I wasn't able to get. So if the film is a flop, I have no excuse at all! [laughs] It's all on me!"
To help assure himself that Valerian could work, Besson looked for ways to test some of the film's more complicated sequences. He found the perfect resource right under his nose. "I have a school [in Paris] called L'Ecole de la Cite, and there are 60 students. Together, for six weeks, we shot like 50 minutes of the film with a very simple camera. We had storyboards, shot by shot, tried editing, used music . . . we almost shot the whole film with students playing the characters . . . it was super fun. Then, I had this document on the set, so when I say to the technician, 'okay, we have to shoot from there to there, this way . . .' We had this film as a reference."
The director also discovered an unlikely source of motivation when he began using Instagram to record daily updates from the Valerian set. "It helped me a lot," says Besson. "It's such a huge thing! It became like a group of friends, like a little family, every day I am sending news. And they were sweet. Because 99% of people were sending little hearts and saying 'Oh my god! It looks so cool!' I liked seeing the messages, seeing how people were with me on this. And I was posting all myself. There wasn't an agency trying to see what I should show. Sometimes they scream at me, 'Luc! How you show this?' [laughs]"
In the end, for a film Besson describes as "Mr. and Mrs. Smith in space," two key elements remained. One was introducing his beloved series to an American audience largely unfamiliar with Mézières's and Christin's work (hence the detailed pamphlet in the slide show above, which will be handed out to New York Comic Con attendees starting tomorrow) and the other was finding a Valerian and Laureline who could come close to matching the chemistry the pair shares in the comics.
"You cannot choose one without the other," admits Besson. "It's impossible. I've been making films for a long time now, and it happens sometimes where you love this actress and you love this actor and they're good . . . but it just doesn't match." In true director fashion, Besson began carefully orchestrating the first meeting between DeHaan and Delevingne so as not to spoil the "salt and pepper" chemistry he was certain they'd share on-screen. He was going to invite them out for drinks, make sure he arrived first . . . and then it all went to pot.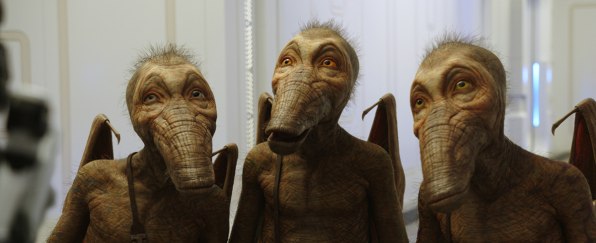 "I was making my plan and then Cara calls me, 'I was at a party last night and I met Dane! He's so cool . . .' And then he calls me, "I saw Cara last night! She's great!' I was destroyed! I was not even there when they met! But honestly, you know in five seconds. The way they look at each other, the way they smile. You say, 'Alright! Finished! End of casting!'"