The drone wars between industry leader DJI and rival GoPro are not only heating up, they're folding in on themselves.
Just eight days after GoPro finally pulled back the wraps on Karma, its foldable drone, DJI unveiled a foldable drone of its own, the Mavic Pro.
At first glimpse, these seem like very similar products, each capable of being folded into a small package that's meant for easy transport. The two drones also have similar price tags. Although Karma's base price is only $799, that doesn't include a camera. A bundle including a new Hero5 Black runs $1,099, and with a new Hero5 Session, it's $999.
The Mavic Pro, which comes with a built-in camera that's on par with what DJI offers in its higher-end Phantom drones, also costs $999. It weighs 1.65 pounds, has a battery life of about 27 minutes, a top speed of about 40 miles an hour, and a software-based video downlink technology called OcuSync. While it comes with a small controller that offers tactile feedback warning of impending obstacles, it can also be flown with just a smartphone.
The Karma goes on sale October 23. The Mavic Pro will start shipping in mid-October.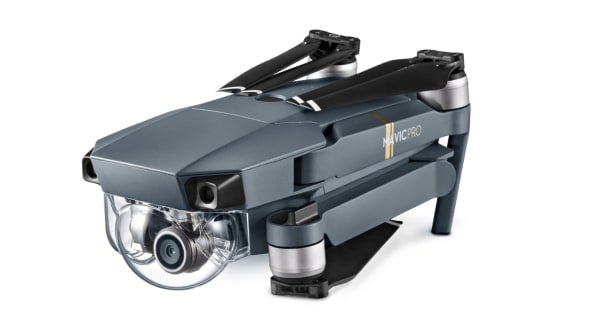 DJI is positioning the Mavic Pro as a selfie-taking powerhouse. It features a "gesture mode" that lets someone on the ground wave at the drone, which then centers that person in a frame and then, after a short countdown, takes a photo. It can also take 4K video at 30 frames per second, and full 1080p HD video at 96 frames per second.
The Mavic Pro includes the obstacle avoidance system DJI unveiled with its Phantom 4, and also offers ActiveTrack, a technology meant to recognize people, animals, bikes, vehicles, and more—and then fly with those objects, either behind, ahead, alongside, or circling around them. It also has a feature that can track someone as they go uphill while maintaining a constant height above the terrain.
China's DJI and California's GoPro have a long history together. In DJI's early years, many customers mounted GoPro cameras on DJI drones. Eventually, though, the company decided it wanted control of the whole platform and began selling its hugely popular Phantom drones with built-in cameras. Rumors that began circulating in 2014 suggesting GoPro was planning on selling its own drone set off a new rivalry, one that was expected to peak when GoPro finally released that product.
In the interim, however, consumer drone industry dynamics shifted dramatically. While GoPro had to delay the release of the Karma for a year, DJI took off, becoming the unquestioned leader in the field. Observers were still very interested in what GoPro would release, but few believed it could knock the Chinese company from its throne.
The Karma is unlikely to do that, especially in light of the fact that the Mavic Pro provides much of the same functionality for about the same price.
GoPro is marketing the Karma as more than a drone. At its launch event last week it argued forcefully that the device is really just one piece in GoPro's larger camera and and content ecosystem, and for heavy GoPro users, that's a compelling argument.
For casual drone consumers, however, access to that ecosystem could mean less than the perception that DJI is the world's drone leader and likely knows how to deliver maximum value for consumers' dollars.
GoPro declined to comment for this story.
While DJI currently sells six different Phantom models, from the $339 Phantom 2—which doesn't have a built-in camera—to the $1,199 Phantom 4, the Mavic Pro is evidence that the company saw a hole in its consumer drone line.
"It isn't always about price," said Adam Najberg, DJI's global director of communications. "It's safety and form factor."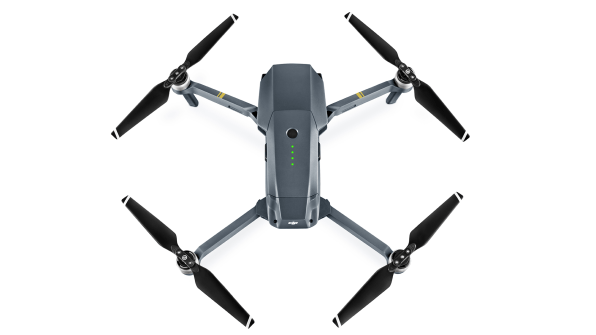 The foldable Mavic Pro, Najberg opined, has a less intimidating form factor than the fixed-arm Phantom, and because it can be flown quickly and easily, he said it may one day become a standard tool for journalists.
Whether that's true or not, the new drone is definitely easier to pack up for a quick trip on foot because it doesn't require a special case. That could be a big win for people interested in bringing a drone with them just in case they find a place they want to take aerial pictures or video.
That, of course, is the same use case for GoPro's Karma, which fits in most backpacks. The Karma comes with a free backback, while DJI is offering a Mavic Pro package that includes the drone, two extra batteries, replacement propellers, a charging hub, a car charger, and a shoulder bag for $1,299.
It's too early to tell whether there are enough consumers to make both the Mavic Pro and the Karma successes. Both companies clearly have tremendous marketing muscle and will no doubt be all-in on promoting their new drones this holiday season.
For those looking to buy a high-quality, easy-to-use, feature-heavy drone without spending a fortune, it's a very good time to be a consumer.