Climate change remains a political briar patch nationally. But strong building codes and a culture of energy innovation with roots in California's cannabis country have quietly made Sacramento and its surrounding cities a model for advanced building practices that could slow its worst effects.
By 2020, if the goals in the state's ambitious Zero Net Energy Action Plan are realized, all new homes in California will achieve zero net energy, generally meaning they produce as much energy on-site from renewables as they consume in a year from the grid. Thanks in part to its rigorous energy code, known as Title 24, which requires, among other things, efficient lighting, high-performance insulation, and solar-ready roof space, the state already boasts about half of the more than 3,000 zero-energy residences catalogued in the country to date. (There are nearly 7,000 total housing units in those buildings.)
Sacramento leads the state with 925 units–the most of any American city–and 800 more in the works. While other cities boast the mild climates and high utility rates that would seem to favor zero-energy homes, the majority of California's are clustered around its capital. (The University of California's 900-unit West Village makes the nearby city of Davis a close second.)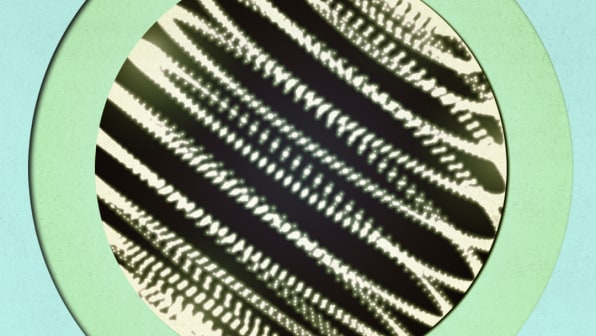 Why Sacramento? "Policy reflects the local sentiment," says Ann Edminster, an independent consultant and a director of the Net-Zero Energy Coalition, which tracks the U.S. zero-energy inventory. "Grassroots initiatives not always–but often–are the forerunners of the policy."
It turns out grass itself plays a role, too. John Schaeffer of Real Goods in Mendocino County says he sold the first retail solar panels in the U.S. to off-grid cannabis farmers in Northern California's so-called Emerald Triangle in the late 1970s.
"We were selling legal supplies, but certainly had our suspicions about what they were for," Schaeffer told the Ukiah Daily Journal. He acquired nine-watt panels from a space industry wholesaler and sold them for $900 alongside drip irrigation pipes and fertilizers. "Who else could afford these panels?"
Residential solar hit a record low cost of $3.50 per installed watt in 2015—a 97% drop from Schaeffer's original price–and continues to fall. Flush with proceeds from their crops, those early adopters contributed to enduring regional expertise in energy-efficient building and renewable energy. Demand for that proficiency is now soaring in the state's urban areas. About 1,000 homes will be certified by the U.S. Department of Energy as "zero energy ready" in 2016, a number the department expects to triple next year.
Redwood Energy, a consultancy based in Arcata, has led the design of more than 650 units of zero-energy housing –nearly a tenth of the current national inventory –mostly around Sacramento and the northern coastal counties. Sean Armstrong, a project manager at Redwood who taught zero-energy design at Humboldt State University, notes that while the term might call to mind upscale homes in wine country, his company's most ambitious projects are actually affordable housing developments. Much of his portfolio is the result of U.S. Department of Agriculture loans, which offer subsidized financing to developers of homes for farmworkers.
"That housing appears in the Central Valley a lot," says Armstrong. "[The loans] are so competitive (e.g., 30 applicants for six loans) that developers must achieve all points available in the competitive scoring process." Points are awarded for designs that achieve 100% net-zero energy or include energy storage, as well as those that earn green building certifications, like LEED and Energy Star.
Two such projects, in the communities of Calistoga and Woodland, recently won prestigious awards from the Pacific Coast Builders' Conference and the Department of Energy, respectively.
Sacramento itself offers another key advantage for zero-energy developers: whereas investor-owned utilities like Pacific Gas & Electric supply energy to the state's other major metropolitan areas, the capital is powered by the Sacramento Municipal Utility District, which only provides electricity, and answers to customers rather than shareholders.
"Where a lot of the [zero-energy] conversations are going is toward decarbonization, which translates to electrification," Edminster says, a point on which climate experts agree. For most homes, that means installing electric heat pumps instead of natural gas furnaces and water heaters, a proposition that often makes utilities uncomfortable. "They have this huge sunk investment in gas, and so the idea of moving away from gas is just very threatening to them."
Fuel-switching, the process of converting a home from natural gas to electricity, is discouraged by most utilities. State regulators have also drawn fire from green building advocates for a complicated energy valuation formula they say stacks the deck against builders of all-electric homes by assigning different values to energy depending on when it's consumed.
That hasn't stopped a small but growing number of ambitious contractors and developers, however, including Habitat for Humanity, from breaking ground on zero-energy housing throughout the state in recent years. With fewer than 900 business days remaining on the calendar before 2020, the lessons learned from the pioneering projects around Sacramento are certain to shape the future of housing in California and beyond.
Griffin Hagle writes about buildings and energy systems.
Have something to say about this article? You can email us and let us know. If it's interesting and thoughtful, we may publish your response.