Among all the companies competing for smart-home supremacy, it's easy to forget about Wink.
Wink's platform doesn't have the backing of a tech industry titan, like Samsung's SmartThings or Alphabet's Nest, nor does it have the hype of Apple's HomeKit or Google's Brillo. And when its former parent company Quirky filed for bankruptcy last year, Wink's future looked murky.
Now, Wink has reemerged with its first new hardware product in two years, a second-generation hub that ties together all kinds of smart light bulbs, door locks, thermostats, garage door openers, and other home appliances. Perhaps as importantly, the company is teaming up with Walmart, which plans to promote and sell the new $100 hub, along with a slew of Wink-enabled devices, in its retail stores. Nathan Smith, Wink's founder and CTO, hopes these developments will help put the company on the map for the average user.
"What we're really trying to do here is make the first hub that appeals to mainstream consumers, that you don't have to be a hobbyist or enthusiast to get going with," Smith says.
When Wink launched its first smart-home hub in 2014, the company saw it as a short-term solution for working with smart-home protocols such as ZigBee and Z-Wave, which can't talk directly to phones and tablets. Over time, the company hoped Bluetooth and Wi-Fi products would become more prevalent, so that users could control them straight from Wink's smartphone app without a hub. "We would love not to be in the hub business," Brett Worthington, a former Wink vice president, said at the time.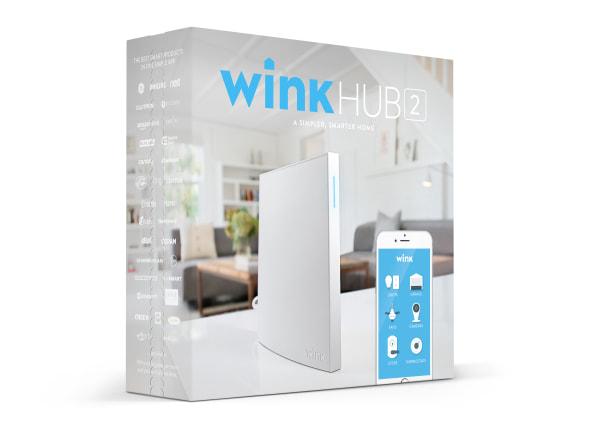 Since then, new smart-home protocols have emerged, and existing ones aren't going away. So instead of picking winners and losers, Wink is still trying to support them all. The Wink Hub V2 works with devices that use Wi-Fi (both 2.4 GHz and 5 Ghz), Bluetooth Low Energy, ZigBee, Z-Wave, Thread, Kidde, and Lutron Quick Connect.
It may be hard to get people excited about what is essentially a box full of radios, but Wink is trying. The new hub is handsomer than most, with a tapered design that stands upright. It also has some new features, such as a faster processor and eight times the memory. This in turn enables more offline processing capabilities, so the system can run schedules and automate tasks even when the internet or Wink servers are down.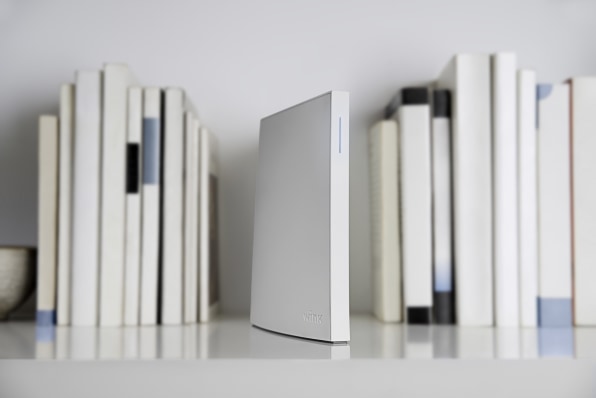 "We've made it a lot more complicated for ourselves, but it makes it a lot easier for consumers. They never have to think about what's happening locally, and what's happening remote," Smith says. (There are still exceptions, as some of the smart-home devices that the new hub works with still rely on their own servers for certain tasks.)
Wink has also beefed up security with a dedicated cryptographic chip, which verifies the integrity of the software to prevent against tampering. That's not to say Wink is hack-proof–a nearby attacker could still exploit a vulnerability in communication protocols such as ZigBee or Z-Wave–but it does help avoid total compromises of the system.
Smith says the new security features are a direct benefit from Wink's new corporate owners, Flex. The huge supply chain company, formerly known as Flextronics, has its own design team that worked with Wink's engineers and developers to create the necessary hardware and firmware.
"It's a space where people talk about security, but it's actually a lot easier to break into someone's house with a brick than to hack one of these devices, especially when we're operating with security practices that are the same that are used in industrial-sized hardware," Smith says.
Wink still doesn't see itself as being in the hub business forever, but the company's goal of supporting as many devices as possible means it's unlikely to abandon hubs anytime soon.
Over time, Smith imagines that we'll see hub-like features built into other products. Wi-Fi routers from Google and Almond already include other radios for connecting to smart-home devices. Wink hasn't gone that route yet because it's still to hard to include everything. Google's OnHub, for instance, doesn't support Z-Wave devices, and the Almond 3 requires a separate Z-Wave dongle.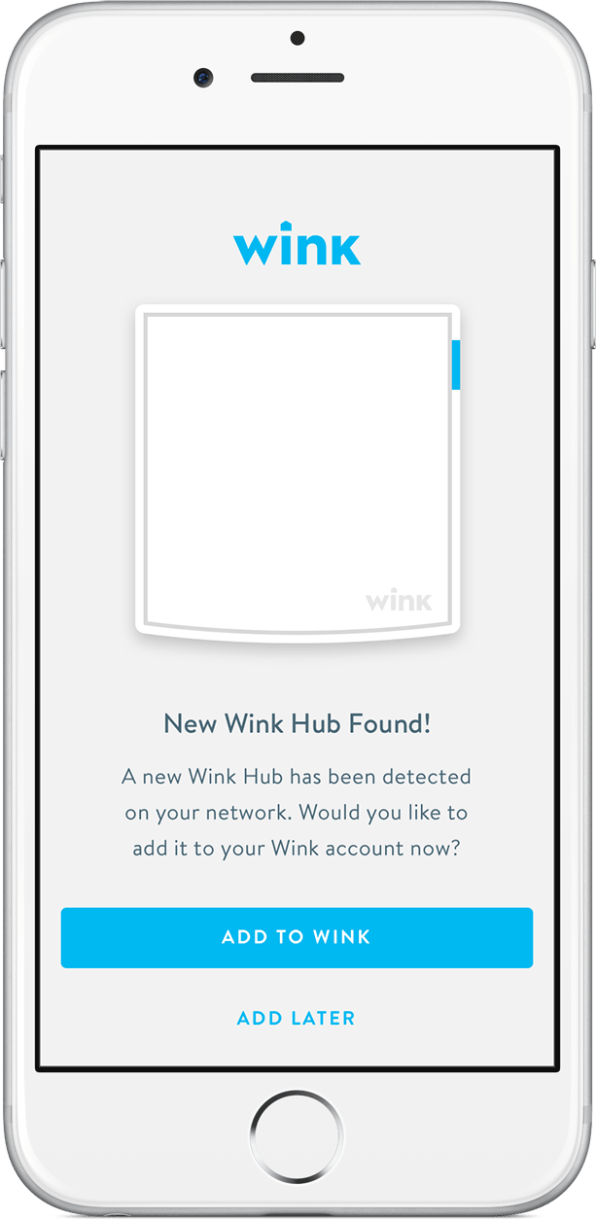 "We're still committed to providing consumers with a ton of choice in that respect, so fitting that into an OnHub or an Echo is just not a reality right now," Smith says. "You can maybe do one or two, but getting the full power of what we're providing people with everything else going on in there is just an overcomplication."
Smith does think that smart-home standards will consolidate eventually, likely around Bluetooth and Wi-Fi. Either that, or the radios for other protocols will get smaller and cheaper, at which point we'll see a lot more routers, streaming boxes, and thermostats with hub capabilities inside. "It'll be sort of a footrace," he says.
For now, though, Wink is hoping to extoll the benefits of hub ownership to the average consumer, which is where the Walmart partnership comes in. Starting in late October, Wink's hub will be on display along with compatible smart-home products, and clear explanations of why people should care.
"We're really not focusing on the protocols so much, but focusing on what you can do," Smith says. "Have your lights come on to make it seem like you're home. Never come home to a dark house. Never come home to a cold house. We think in this way we'll be continuing to make this technology accessible to normal consumers."
Wink has a long way to go, though. As of now, the company has 1.7 million devices connected to its back end. That's up from 1.3 million in April, when Wink last shared usage figures with The Verge. And with the Consumer Technology Association reporting 7.36 million smart-home device sales last year, the category as a whole is small compared to smartphones (1.4 billion sold in 2015), tablets (206 million), and connected TV devices (42 million).
But Smith believes people's attitudes are changing as smart-home devices get easier to use, as prices fall, and as the use cases become clearer.
"People are jumping into this because of those use cases that I've described," he says. "For a low cost, you can now get a much better level of service and quality of interface than used to be possible with even extremely expensive installed systems."