"The obvious similarity is that they're both competitive arenas," Beecham says. In his coaching practice, which includes both executives and elite athletes, the training and mental toughness required is similar for both types of clients, he says. Business leaders can draw a number of lessons from those who play sports at an elite level.
When linebacker Bradie James retired from the Dallas Cowboys in 2014, he devoted himself full-time to his franchise businesses. James had some success with MOOYAH Burgers, Fries, and Shakes, but was looking for new challenges in the business world. After discussions with management, he joined the company's corporate team as director of brand engagement, working in marketing, operations, and sales.
James credits his time on the Cowboys with making this transition. "As an athlete, we thrive in chaotic situations. [On the field], there are so many different things that are going on–the crowd, the opponent–you have to do your job. What you have to do is just hone that ability," he says. He used the ability to quickly assess needs and actions that he developed on the football field to do the same for his new employer.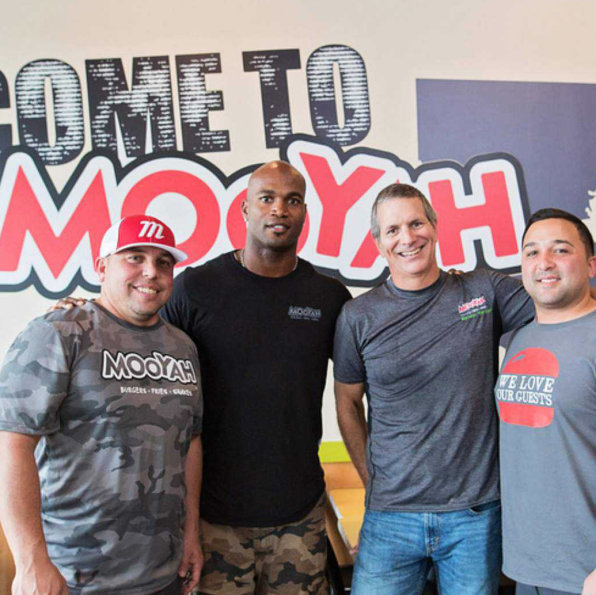 One of the first things elite athletes learn is that they can't work in a vacuum, says elite performance coach Michelle Cleere, author of From Here to There: A Simple Blueprint for Women to Achieve Success in Sport and Business. You need the right training and coaches to help you succeed.
Developing relationships with the people who can help you get better is second nature to athletes, but perhaps less so to business leaders, who may try to achieve more on their own, she says. Look at yourself as an athlete, she suggests. If you need to get better in a particular area, think about where you can get the extra coaching or training you need to develop that skill set.
Where elite athletes practice far more than they actually compete, business leaders are often expected to compete relentlessly, often with little practice, Beecham says. That can leave them ill-prepared when the stakes are high. While there is an enormous focus on numbers and successes, less attention is paid on building a solid process that prepares people to achieve those goals.
That process includes training, mentoring, stretch assignments, and assessment of strengths and weaknesses before "game time," he says, whether that's a big sales presentation or taking on a big project. Beecham points to John Wooden, the famous UCLA basketball coach, who was well-known for not talking about winning or losing, but rather how he wanted the game played.
"What I'm saying is what a lot of business leaders fail to do and I would say that in the sport, they do better than this," Beecham explains. "Good coaches in sport really do talk about the process, the things that we need to do to focus on to do well. In business, they don't do that as well," he adds.
When Ryan Kwiatkowski was a professional volleyball player in Belgium, he learned quickly how to manage his time. Three or four practices per day, traveling to matches, and other demands made it important for him to be organized about what needed to get done and overcome procrastination, he says. Now, he is director of marketing for his family's financial services firm, Retirement Solutions, Inc. in Naperville, Illinois, which manages more than $100 million in assets.
"I take a look at the work day in chunks and focus on very specific targeted activities throughout the day," says Kwiatkowski, "similar to how it would be during practices."
Recently, Kwiatkowski's team didn't land a big business pitch. While the news was disappointing, the former volleyball pro drew on his athletic experience to rally his team. The options aren't "win or lose," he says. They're "win or learn." Review what happened and where improvements can be made to be a better competitor next time, he says.
When you're a linebacker in the National Football League taking a beating from the other team, overcoming adversity is part of your job. James says that one of the key lessons he learned playing pro ball was that you have to bounce back. You're going to get hit. You're going to have bad days, he says. But you've got to figure out a way to get yourself back in the game, renewing your resolve, determination, and enthusiasm to make another run, even when you might not feel like it.
"You don't fail by falling, you fail by staying on the ground. It's about getting yourself back up," he says. That kind of mental toughness is an essential part of long-term success.
As captain of the Cowboys, James says there were times when he had to be the liaison between players and coaches, resolving concerns. Today, he uses that same skill as he helps build the MOOYAH brand. His experience as a franchise owner allows him to bring a different perspective to the corporate team, and he speaks out regularly to make sure their voice is heard.
"Sometimes you say, 'You know what, the team is banking on this, so let's look at it from a different perspective. Let's try a different way. I'm all in no matter what we do, but let's make this one adjustment. What do you think?'" James believes that ability to get people to work together toward a common goal is a skill that will serve you in business and in life.