In an era when cities are ravaged by drought, flooding, wildfires, and more, infrastructure projects tend to get most of the attention when it comes to resiliency. But good landscape design can be powerful, too. This week, the American Society of Landscape Architects, or ASLA, published an an online guide designed to help its members plan for, and even prevent, the worst.
"We actually tried to do this a couple years ago, but found there wasn't a wealth of cases to point to," says Jared Green, ASLA's senior communications manager who produced the guide. "Sadly with so many disasters recently–seeing [Hurricane] Sandy and all the money put into rebuilding parts of New York–we went back to look at it again."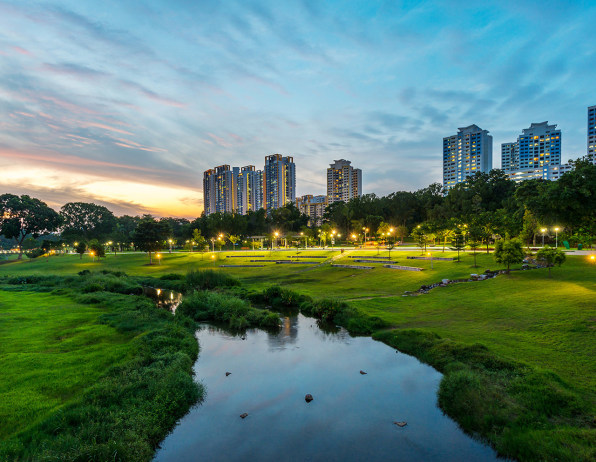 This time around, they found plenty of material to work with–in the form of landscape projects that successfully mitigated extreme weather purely by necessity. The projects worked in tandem with nature rather than against it. In Medellin, Colombia, for example, planners turned the areas around the outskirts of town, which are most susceptible to landslides, into a 46-mile park that circumvents the city and ensures that no one builds on unsafe land. Meanwhile, in a park in Bishan, Singapore, located in a floodplain, designers managed flooding by letting the park's river run free of the concrete canal put in decades earlier. When the city floods, the park acts as a conveyance system carrying the water downstream.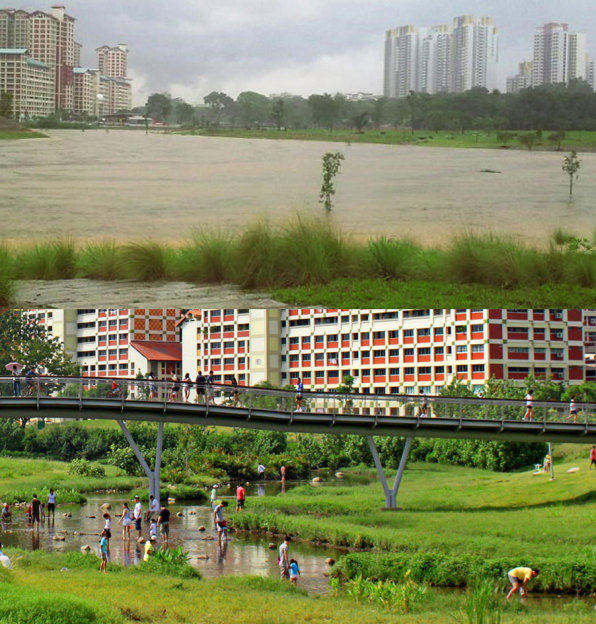 Green points out that the idea of working with nature to design resilient public spaces is not a new idea. In fact, the famed 19th century architect Frederick Law Olmsted pioneered the concept of using urban vegetation for heat and storm water management, even if he wasn't talking about it in those terms. But in the face of climate change, these are things all landscape architects should be thinking about with every project they take on. "Any good designer designs for many things at once," says Green. "Designing for resilience is now something they need to factor in."
If mitigating natural disasters is to become an inextricable part of a landscape designer's job, the ASLA's Resilient Design Guide is meant to be a guiding resource for those designers, as well as a tool for advocacy. Below, Green explains a few key ideas.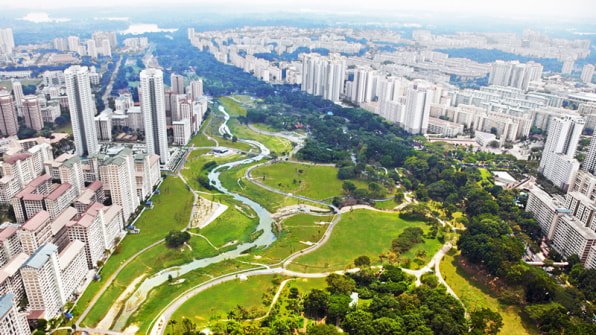 According to NASA and the National Oceanic and Atmospheric Administration, 2015 was the warmest year on record, continuing a long-term trend of global warming that has seen earth's temperature rise 1.8 degrees Fahrenheit since the late 19th century. The effects of this temperature rise is exacerbated in cities, where pavement absorbs and traps heat.
Yet, as Green describes, "When you walk off the hot streets of New York in the summer and into Central Park, there's a noticeable temperature difference." It's an example of one of the guide's core tenets–that trees, parks, green roofs, and other green spaces create natural cooling by providing shade and releasing moisture. But these forms of vegetation don't just provide their own cooled-down microclimates–they also have the potential to actually decrease a city's temperatures if done in a comprehensive, systematic way.
For example, Central Park by itself is not going to cool down all of New York City, but a citywide strategy that incorporates Central Park could. Green also pointed to the city of Adelaide, Australia, which committed to planting 100,000 square feet of greenery by 2020 as a strategy for naturally cooling the city as global temperatures rise. Then there's Los Angeles, which in 2014 mandated that new and renovated homes install "cool roofs" that are made of light-colored materials that reflect sunlight. Last year, Nature reported that doubling the city's cool rooftops could lower temperatures by up to 2°C.
Meanwhile, the city of Stuttgart, Germany, cools their streets by orienting new buildings in such a way that better leverages wind. The guide contends that merging those types of citywide efforts with increased green space could lower temperatures significantly.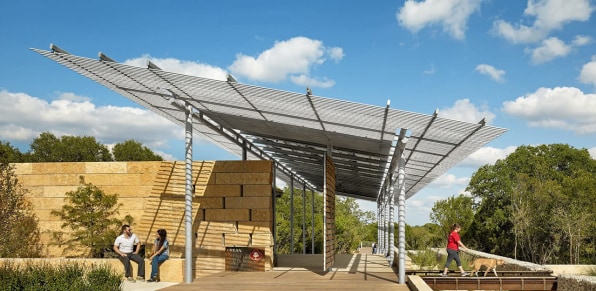 Increasing global temperatures, as well as the unpredictability of rainfall, also affects cities by causing droughts, like the one ongoing in California. The repercussions of drought include more than just dried lawns–they also threaten economic security. (As of 2015, California had suffered $2.7 billion in losses in agriculture because of the drought.) And as temperatures get worse, it's a problem more and more cities will have to face.
In areas prone to drought, the guide recommends looking to acequias, the earthen canals that Hispanic communities have used for centuries to sustainably manage water. That's what planners and designers in San Antonio, Texas, did for Phil Hardberger Park, which opened in 2010. In the park, a "grand acequia," lined with limestone gabion and weathering steel, captures and collects all of the parking lot runoff.
Green says that changing people's attitude and behavior toward water usage is also important. For example, an aesthetic movement in Texas called Brown Is Beautiful is working to encourage people to replace unsustainable flora in lawns with plants that require less water or go dormant during certain months of the year.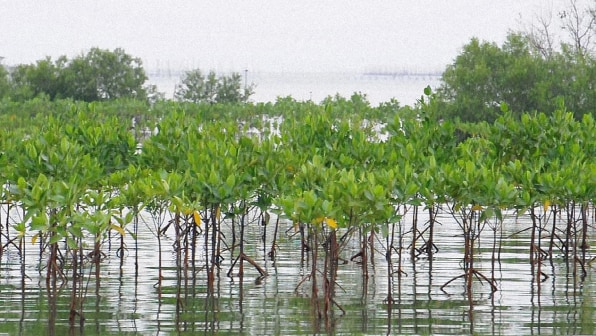 When Louisiana was hit by catastrophic flooding last month, the storm destroyed 60,000 homes and temporarily displace more than 30,000 people. Green says that one of the major design problems of a place like Baton Rouge, Louisiana, for example, is that urban sprawl has a way of isolating certain areas, unlike street grid systems like New York City's. Roads that end in cul-de-sacs, or homes that people can only access through one road, don't give water anywhere to go, and they cut people off from help and resources when disaster hits.
Green spoke to Louisiana-based landscape architect Wes Michaels about the flooding for an ASLA blog post, and he brought up the need to redesign roadways so they're porous to the flow of water–asphalt essentially acts as a conveyor system for water, moving it around but not absorbing it. But until that happens, designing in roadside trees and green spaces can mitigate some of that runoff. Green also points toward the Historic Fourth Ward Park in Atlanta that was recently designed so that flood water from the surrounding neighborhood would flow into its five-acre pond. The pond replaced an earlier initiative for a $40 million underground tunnel to remove rain water.
The guide recommends these types of nature-centric initiatives over building walls or raising homes up on stilts, which are expensive, disruptive to nature, and not guaranteed to work. Where many cities turn to infrastructure, landscape can often do a better job. "A lot of communities are still concerned with the idea of partnering with nature, because many of these ideas are still novel," says Green. "It's important to show that people have been doing these projects, and they've turned out to be a safer route."
[All Images: courtesy ASLA]