Apple has unveiled the iPhone 7, starting at $649, on presale September 9 for a September 16 release. Most of the rumors were correct. The 3.5mm audio jack is gone, but other than that, there's little difference to the eye. Its industrial design is mostly unchanged aside from some new finishes (oooh, piano black–what they now call "jet black"–is back!).
A new Home button is now solid state, which means it doesn't click down mechanically. Instead, it has a "taptic engine" that adds a vibrating thumb sensation to the UI–and that button is actually programmable by third-party app developers, to make it feel special to different apps.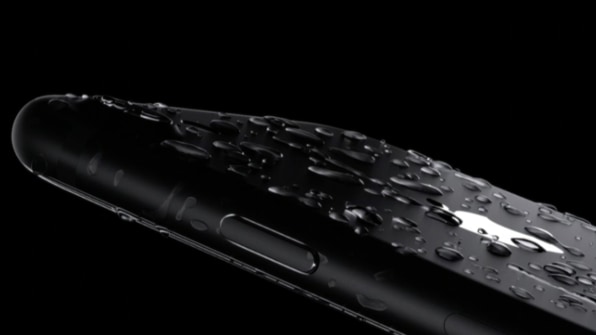 The biggest functional improvement may be in the 12MP rear camera, which will perform much better than previous cameras in lowlight. And the iPhone 7 Plus actually has two 12MP rear cameras, with lenses of varying zoom. Software automatically juggles the times you want to shoot up close or zoom in farther away.
The iPhone now has a better integrated antenna and stereo speakers. And of course, it's faster. They're always faster. Oh, and it's water-resistant. Neat!
We shouldn't have expected more today. After all, the iPhone is a mostly solved design problem–save for that pesky, crack-prone screen. Year-to-year, there's only so much that Apple should alter about a product that works.
But if even more rumors are to be believed, the iPhone is about to change. Significantly. In 2017.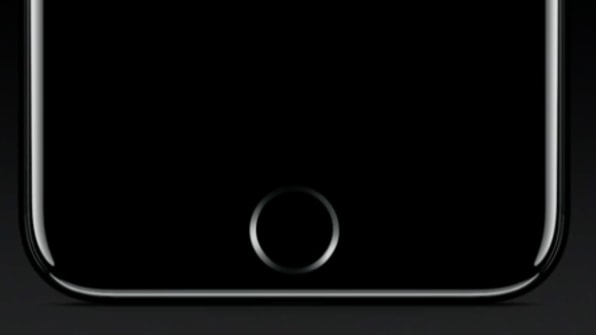 According to Bloomberg's Mark Gurman, the 2017 version of the iPhone–whether Apple calls that the 7s, the 8, or whatever–will ditch the Home button for the first time. It's a move that helps cement an Apple design trend: They're removing holes and superfluous mechanics from the phone where they can. Jony Ive's new video, debuting today, was mostly about the iPhone 7's "very, very few precisely engineered parts" and incredible seamlessness! And with no Home button, the front of the phone can be one seamless sheet of glass.
From a design standpoint, less moving parts, less holes, are less points of failure. It's also right in line with Apple's undying quest toward minimalism. It's easy to imagine that the iPhone 10, or 15, would have no gaps in its chassis–not even volume or power buttons–communicating and charging wirelessly. Heck, it's easy to imagine the iPhone 8 doing that.
And when it does, if rumors are to be believed, Apple's interface will change accordingly. Now look, maybe the Home button will a flat spot you tap in the same place the mechanical Home button is now, and nothing else will change. That would be hard to believe, though.
It's more likely Apple will take the opportunity to do what they've done with the Macbook trackpad, to fit new gestures and functions inside a small spot. Or, they may depend on the touchscreen UI to do new things–the sorts of functionality teased with 3D Touch, which lets you press deeper into the screen to reveal some functions. An iPhone without a Home button is only going to lean on those sorts of UI elements more. Multitasking, which has never been a great experience on the iPhone, comes to mind immediately. It requires you to double click that Home button all the time, and functions like that will be inevitably rethought at a UI level thanks to a new industrial design.
Plus, without all that casing dedicated to the hard button, Apple could theoretically extend the iPhone screen to reach from one end of the device to the other. Not only will old phones look dated, but again, the UI will change accordingly, taking advantage of all that new real estate.
Truth be told, I don't claim to know what may change better than you do. It also prompts the question, why did Apple improve the Home button today only to eliminate it in a year? But I do recognize a paradigm shift is afoot in the iPhone platform, and it likely begins where that Home button ends. And the iPhone 7 only gives us the slightest taste of this new world, in which your old iPhone may quickly go obsolete.
I never really agree with people who say wait on that upgrade. You should always buy a smartphone when you need it (because who can live without one these days?). But chances are, the iPhone X of 2017 will be vastly different from the iPhone 7 of 2016. So vastly different that, if you can afford to wait, why not?