Unless the company has managed to keep something wholly unexpected under wraps–which would be great!–the key news will involve new iPhones and the second-generation version of the Apple Watch. But to me, Apple's events are usually at least as interesting for what they tell us about the company's overall ambitions and strategies as they are for the straightforward details on the features, prices, and availability dates of new products.
Along with my colleague Mark Sullivan, I'll be at the event to cover it live for FastCoNews. As I get ready to head to the Bill Graham Auditorium next week, these are some of the questions I'm contemplating:
Over the past few months, I feel like I've spent about 40% of my waking hours reading hot takes about the new iPhones reportedly ditching their headphone jacks in favor of earphones that connect wirelessly or via the Lightning port. And you know what? I don't think I've seen a single piece that fiercely argued that it would be a great move. The prospect has inspired many a rant, and even Six Colors' Jason Snell, who calmly tried to figure out why Apple would do it, ended his post by saying he hoped it wouldn't.
Even if you assume the no-headphone rumor is true–as all evidence seems to suggest it is–it's impossible to form a definitive opinion about its upshot until we know what Apple is giving us instead–whether it involves wired Lightning earphones or wireless "AirPods," and what comes inside the box when you buy a new iPhone. With wireless earphones in particular, factors like audio quality, battery life, and general usability could make all the difference.
But the transition away from the conventional headphone jack is also a test of Apple's powers of persuasion. There's a time-honored tradition of the company doing away with stuff and generating fury that quickly dissipates. (When the company retired the old-style iPhone connector in 2012, Farhad Manjoo, then of Slate, went from calling it "bogus" to dismissing it as "a small problem" that shouldn't discourage anyone from buying an iPhone 5 in less than a month.) Will this techno-kabuki play out in the same way again this time? Maybe. But it's more likely to be swift and painless if Apple makes a coherent case onstage for what it's doing.
For now, we can entertain ourselves with highly suspect images of alleged AirPods:
When Apple introduced the iPhone 6 and 6 Plus in 2014, they were very nearly the same phone in two screen sizes. (Other than its big-boy display, the 6 Plus's only advantages over the 6 were its camera's optical stabilization–nice, but not that huge a deal–and longer battery life.) The iPhone 6s and 6s Plus have stuck to exactly the same formula.
I don't expect the iPhone 7 and 7 Plus, or whatever they're called, to be radically different devices. But if the 7 Plus has a dual-lens camera and its smaller sibling doesn't, it might reposition both phones in a subtle fashion. The 7 Plus could end up looking like the best iPhone, not just the one with the larger display. We'll learn at the event whether Apple intends to promote it as such. If it does, it could leave the smaller phone–currently the most iconic flavor of iPhone–standing in the big one's shadow.
If the new big-screen iPhone has a dual-lens camera, it won't be the first of its kind. (For instance, I recently reviewed the two-lens Honor 8, and found that it had a really good camera for a $400 phone.) But maybe what Apple has done with the concept goes beyond earlier attempts. Last year, it acquired an Israeli company that created technology that uses multiple lenses to produce images that supposedly rival those shot by a big, bulky SLR camera. An iPhone that fulfilled that promise would offer something that even the best current smartphones do not.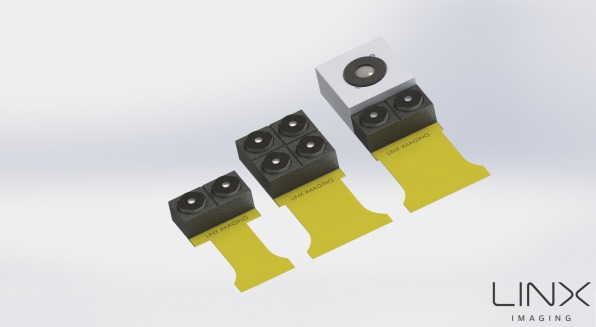 After almost a decade's worth of iPhones, Apple's philosophy when it comes to smartphone evolution is clear: It likes to make 'em thinner, faster, and better at taking photographs, and to do a sweeping industrial-design makeover every other year.
With the Apple Watch, however, we've only got the first-generation version to go by. The most obviously dramatic change Apple could make in an updated watch would be a built-in LTE connection–an addition that would free the wearable gadget from having to rely on an iPhone for internet connectivity, but also appears to be a generation or two away. GPS and a barometer are more plausible 2016 upgrades. But I'm also curious to see if Apple will feel obligated to make the new watch look meaningfully different than last year's incarnation.
Even if the new Apple Watch is a lot like the old one from a design and specs standard, it will benefit from Apple's new watchOS 3–a really significant update that will allow for more powerful, easy-to-use apps. What really matters, though, is what developers will do with the new platform.
Apple often invites third-party companies onstage at its events to show off new apps that show off its hardware to its best advantage. I'm hoping that might happen this time, and that we'll see software that answers the question "Why would anyone want an Apple Watch?" in a way that makes intuitive sense to more people.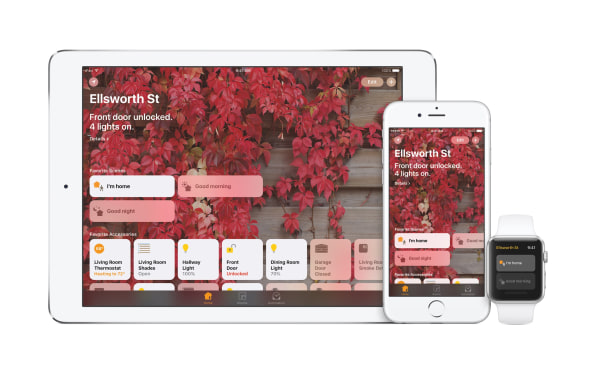 Chances are that this event will be relatively quiet when it comes to news involving Apple's tablets. The current wisdom is that the company won't be announcing any new iPads this year, and iOS 10, though dense with new features, skews toward stuff that seems designed more with the iPhone in mind than the iPad. (For 2017, Apple is reportedly working on more iPad-centric updates to iOS, including building more support for the Pencil stylus into the operating system so that any app can take advantage of it.)
Apple is likely to have so much news to discuss at its event that it won't devote meaningful time to the iPad unless it has something important to say. But as an iPad Pro fanatic, I hope it has a tidbit or two to tide us over until 2017.
At first, Apple was supposedly going to launch a subscription TV service by the end of 2015. Then the offering reportedly got delayed until 2016. Or maybe it's just on hold, period.
The most logical scenario involves such a service happening, but not just yet. That leaves a great big hole in the promise of the Apple TV. I'm curious what Apple will do to keep the box interesting and evolving in the interim. (Me, I still think it could make for a powerful beachhead for the company's smart-home efforts, such as HomeKit.)
Back in June at its developer conference, Apple previewed upgrades to iOS, macOS, watchOS, and tvOS—four new operating systems with a vast number of new features between them. In theory, we already pretty much know what they offer. But Apple has been known to hold back some news–especially involving features tied into new hardware, such as the "Live Photos" that debuted with the iPhone 6s and 6s Plus. With any luck, there will be a surprise or two along those lines on the 7th.
I could go on. (Maybe I will, on Twitter.) I'll be happy if I come out of the auditorium feeling smarter about any of these subjects–and happier still if it turns out we knew less about what Apple had in store for the event than we thought we did.