There was a time when a cardboard box was just a simple brown vessel in which to mail packages. These days, as we purchase more products online than we do in brick-and-mortar stores, brands are using attractive packaging to create a delightful unwrapping experience that allows them to stand out from the crowd. As our doorsteps are piling up with an increasingly diverse array of boxes, bubble mailers, and envelopes, a colorful, beautifully designed box is the modern-day equivalent to having an eye-catching storefront.
While big e-commerce companies like Amazon, Zappo's, Target, Macy's, and Walmart still send products in generic, utilitarian packaging, startups have been leading the charge to make boxes and envelopes more exciting. It's a relatively inexpensive way for them to engage with their customers. "Brick-and-mortar stores inherently have endless opportunities for customers to have sensory experiences," says MeUndies's creative director, Andrew Teague. "These experiences leave an immediate impression on customers and are interpreted, consciously or not, as a reflection of your values as a business. As an online-only brand, we have very few tactile moments with our customers, so when we get that opportunity, we need to make it count."
Many Birchbox customers, for instance, say they feel like they are receiving a present when they get their box in the mail every month. (Of course, packaging alone can't keep a company afloat; Birchbox is currently going through major financial setbacks and has fired dozens of employees.)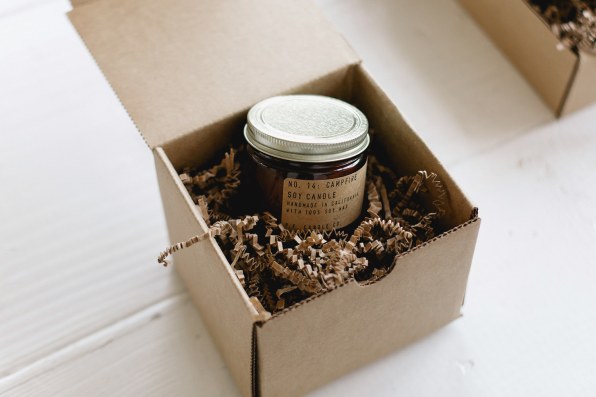 Until recently, it wasn't so easy to design and create your own branded packaging.
This is something Jesse Genet discovered during her career as an entrepreneur. In 2014, she'd been on Shark Tank and then subsequently spent time at Y-Combinator working on a company that would allow people to print graphics on surfaces like a T-shirt or a wall with a dye that would be activated by natural sunlight. One of the things she discovered in this process is that small businesses struggle with the process of buying branded mailing supplies.
"We were delightfully surprised by how easy technology was making some parts of our business," Genet says. "Platforms like Shopify and Stripe were invaluable to us," she explains, "but when it came to the packaging side of things, everything was really old school: We were dealing with a whole bunch of vendors asking us to scribble down notes on PDF printouts."
As she dug through the supply chain, she began to learn about why it was so hard. Small- to mid-sized e-commerce businesses would go to packaging distributors like Uline. But if they wanted to customize their packages, they would need to go to a broker who would likely have contacts at larger manufacturing companies who would be able to do the job. "The typical process involved combing through Alibaba and interacting with people who can barely speak English," she says. "You would be wiring money to people and hope for the best. It was a very weird world."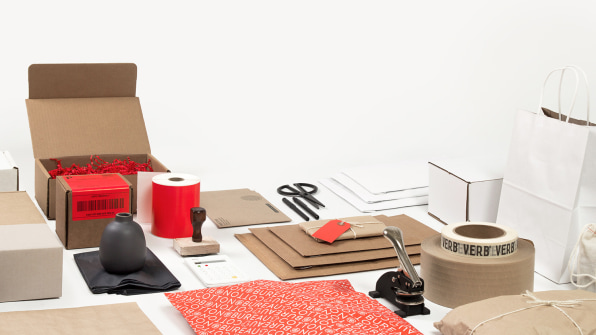 So a year ago, Genet and her business partner Stephan Ango decided to come up with a platform that would solve the problem. She founded Lumi, a platform that allows brands to upload logos and designs, then create their own customized tape, boxes, mailers, stamps, and bags.
The founders invested heavily to develop a dashboard for their users that allows them to play around with colors and fonts to achieve the look they want. "Our website acts as a layer that replaces the brokers and the middlemen," she explains. "Underneath that layer, we have selected the company that we think is the best-in-class manufacturer for each product we sell," such as padded mailers or embossed stamps, Genet says.
So when an order comes through, Lumi places an order with one of these other manufacturers. This means it does not need to have a warehouse full of blank boxes waiting to be customized. Lumi can also negotiate high-volume rates, since it is placing such large orders annually, then pass the savings on to the small businesses that they work with. These are rates that startups would never be able to get on their own. T-shirt brand Cotton Bureau reports lowering packaging costs by 34%. Underwear brand MeUndies, for instance, says it managed to save $100,000 a year by switching to Lumi while maintaining the same quality.
Genet also points out that the right packaging can lower shipping costs. For instance, apparel brands might think about using expandable envelopes rather than boxes, since they are useful for shipping bulky soft goods but don't cost as much to ship.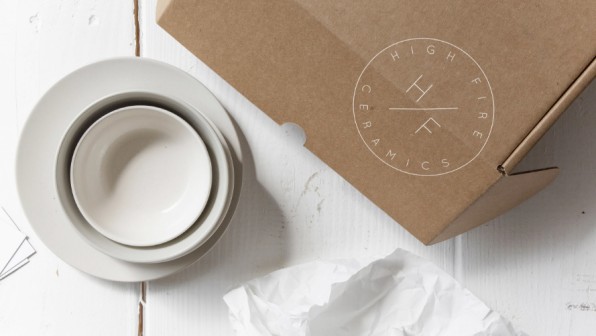 Lumi is now working with a wide range of growing startups including brands like Primary, Threadless, and the Cotton Bureau, whose packaging has become well-known in their industries. "These are brands that take it for granted that packaging is a central part of the customer experience," she says. Little touches like customized drawstring bags for small products might seem like an unnecessary expense, but many customers keep these bags to store things in, which allows brands to make a lasting impression.
MeUndies recently released a special edition underwear that featured Keith Haring's art and wanted to create a richer experience for customers. Rather than using their standard mailers, they created a special package covered in Haring's art. "Showing how much we valued the collaboration ensured our customers would do the same," says Teague. "It also extended the amount of time they were engaged with us–from the moment they caught a glimpse of Haring's art in their mailbox to the moment they put on the undies–precious seconds e-com brands don't easily get." They're working on a similar experience this year.
Many moments like this live on in social media. Lots of customers take pictures of really special unboxing experiences and share them on Instagram, which serves as free advertising. "This is the only time–apart from the product–that they are physically interacting with the customer," says Genet. "It's a key differentiator between them and everyone else that is shipping stuff to that person."