Among what Mike Farley says are his wife's many redeeming qualities, the ability to keep track of her stuff is not one of them.
Over the last five years, the CEO and cofounder of Tile says his wife has lost car keys, purses, wallets, jackets, and at one point even a rental car. The inspiration for a Bluetooth tracking device for personal belongings came during a particularly traumatic moment, when her mother's ruby ring went missing. "She cried for days, and she's still ashamed that she lost that ring. And it really got me to a place where I wanted to help her never experience that again," Farley says.
Tile wasn't the first Bluetooth tracker on the market when it launched in 2014, and since then the market has commoditized with similar products such as TrackR, Chipolo, Protag Duet, and Nonda iHere. All of these devices serve the same basic purpose: Put it in your bag or hook it onto your car keys, then pair the tracker to your phone so you can see where you last left it.
As long as a misplaced item is in Bluetooth range of any Tile device–not just yours–it will update its location. Which means that the more trackers that Tile sells, the better it is for the company's customers.
But Farley has his eyes on a bigger prize than sales of standalone trackers. While Tile is now releasing a much thinner tracker, dubbed the Tile Slim, it's also bringing the technology to other companies' products. And as with the existing Tile, these new devices can transmit a signal to other Tile app users, quietly creating a network of found items. The ultimate goal, Farley says, is to "blanket the world in smart location."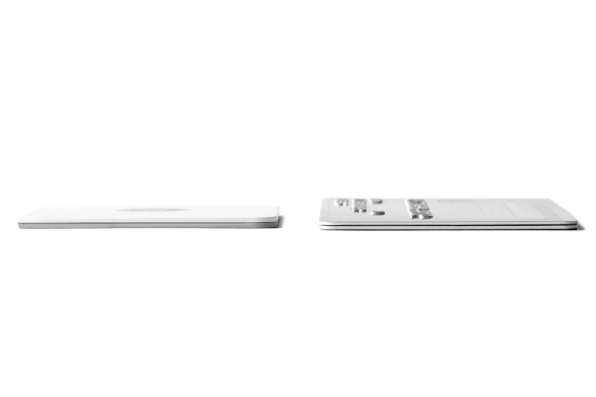 We expect most gadgets to get thinner over time, but looking at the original Tile, it's hard to imagine how much slimmer it could get while still maintaining its Bluetooth chip, internal battery, and cheery chiptune speaker.
With Tile Slim, the answer was to flatten the product out like a pancake. While the $30 tracker has a larger surface area than its predecessor, it's barely thicker than a couple of stacked credit cards. Now you can fit it in your wallet, or stick it to your laptop without creating an ugly protrusion.
On some level, Tile Slim's thinness is an answer to the biggest criticism of the original Tile: The battery is internal and irreplaceable, which means users must exchange the entire device after about a year. (Tile offers a discount on the replacement, at $12 for the original and $21 for the Tile Slim.) While some original Tile alternatives have replaceable coin cell batteries, including TrackR and Chipolo, the Tile Plus is too thin to accommodate them.
"If we were trying to create a replaceable battery, there's no way we'd be able to make this product as thin as it is, nor as durable or as reliable," Farley says.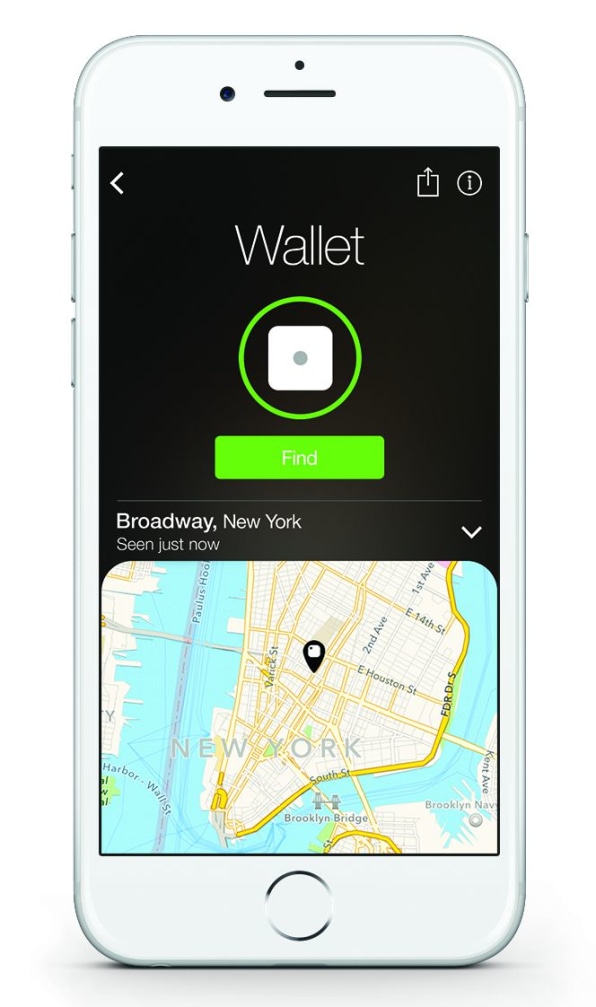 By sticking to a guaranteed one-year lifespan, Tile has also figured out exactly how small its custom battery can get. Farley says the company tapped into usage data from more than 6 million existing Tiles to better understand the device's power requirements.
"When we originally launched Tile, we didn't know how long Tiles would actually last in the field," Farley says. "We did our calculations to make sure that they would last more than a year, but of course we didn't really know."
The Tile Slim is otherwise similar to its predecessor, with a built-in speaker and a button for pairing and finding your phone if it's nearby. (The speaker also has some new tunes, including a bluesy riff that Farley is especially fond of.)
And as before, Tile uses Bluetooth Low Energy to automatically send a signal to any nearby phone with the Tile app installed. This system allows Tile users to pinpoint their items after leaving them behind, even if the item is moved. It's also the key to Tile's expansion into all kinds of niche devices.
Tile's competitors might be able to produce Slim-like products eventually. But along with its own hardware, Tile is now bringing its software to other devices that can tap into the same network of apps to help people find their stuff.
Tile has three of these integrations to start: the Nomad PowerPack (a portable battery pack for phones and other devices), the EcoReco electric scooter, and the Zillion wallet with built-in powerbank and charging cable. As with the Tile itself, users will be able to connect with these devices via Bluetooth, and locate them through the Tile app.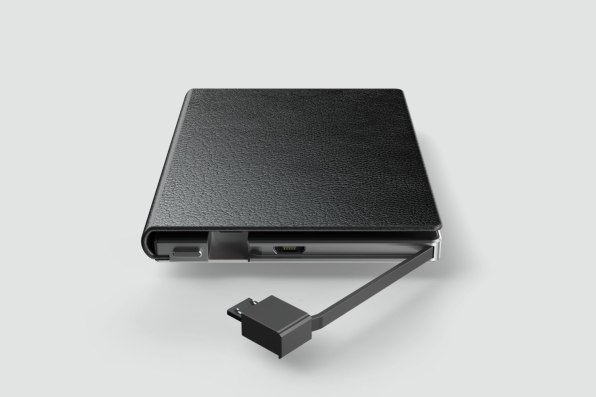 On the hardware side, there's nothing special about these devices that allows them to include Tile's firmware. Farley says that in theory, any device with a power source, Bluetooth chip, antenna, and a means of activation (such as a button) could gain location tracking with an over-the-air update. A built-in speaker is optional.
"Say, a Fitbit tracker has over-the-air update on it, we definitely could over-the-air update that device with the Tile firmware library built in, and then it becomes discoverable by the Tile network, and you can interact with it through the Tile app," Farley says.
That said, it's possible for Tile's partners to make special accommodations. The Nomad battery pack, for instance, has a reserve battery just for location tracking, so you can find it after the main battery is spent. The EcoReco scooter and Zillion wallet simply cut off regular usage with a smidge of battery life remaining–enough to provide location tracking for several weeks.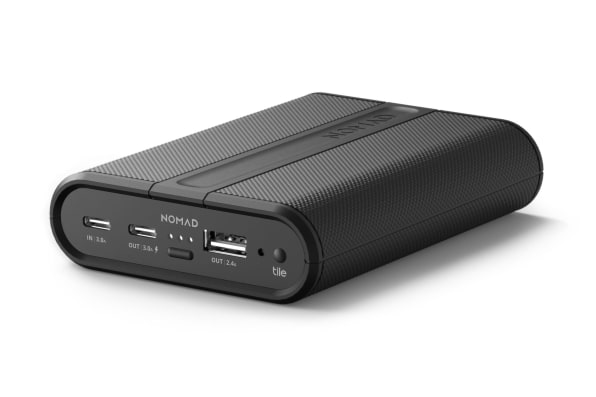 It's in these integrations that the endgame for Tile becomes clear: Other companies may be able to copy the hardware, but the longer they take, the harder it's going to get to duplicate Tile's network effects, especially if the partnership angle gains traction. For as long as cellular-based trackers remain unfeasible due to cost, battery inefficiency, and the complications of dealing with wireless carriers, that Bluetooth-based network represents a major advantage.
"People are getting massive value with that community all the time," Farley says. "And as we know, the network effects business is so powerful, because it's a big moat that you create."