After the massive 2015 earthquake destroyed a district hospital in Nepal, doctors started working out of tents, relying on donated technology to connect critical medical equipment to a power source outside. But the connection broke–and no spare parts were available locally. The hospital couldn't afford to order a replacement, and even if they'd had the money, the process of shipping from abroad can take months.
Then someone showed up with a 3D printer. Abi Bush, an engineer who works for a nonprofit called Field Ready, quickly mocked up a replacement on her computer and printed it out. In a few minutes, for $12, the temporary hospital room had power again, and the ability to save lives.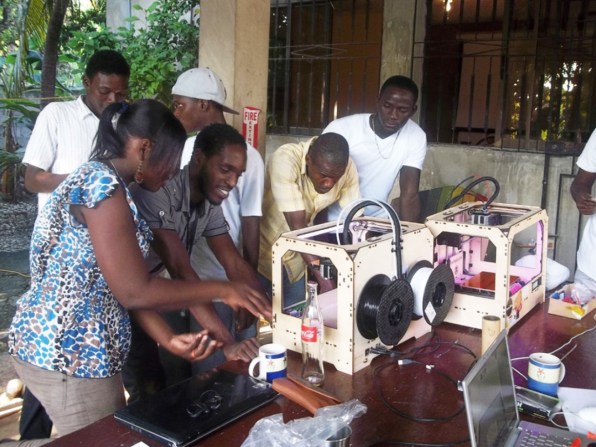 "What we're working on is moving manufacturing from where things happen now–usually developed countries, with long supply chains where there can be a lot of different problems from shipping, warehousing, customs, and so on," says Eric James, cofounder of Field Ready. "All these things present potential bottlenecks or places where supply chains can break. What if we made products where they're needed, places like refugee camps or health clinics?"
The organization is working to use technology–3D printing, small injection molding, CNC machines, and other maker equipment–to help aid organizations get what they need faster and cheaper in a disaster or in a remote, unstable location.
In Nepal, at an innovation lab run by Worldvision in Kathmandu, two Field Ready employees are working on identifying needed parts or products, and figuring out how to make them locally.
UNICEF, for example, is looking for a better way to deliver simple boards that are used to measure children's heights and detect malnutrition. Right now, a board is manufactured in the U.S. and shipped to Copenhagen for storage. When someone orders the board in Nepal, it can take a week to process the order; shipping it can take a few months. After a disaster, customs and delivery can take even longer. Once a product makes it to Nepal, it can take additional weeks to reach a destination. Each step in the process makes the product cost more, and in the long journey, items can also be damaged.
Making the boards locally could ensure that the nonprofit gets the equipment it needs when it's actually needed, while also cutting costs by more than half. Savings could be even greater during disasters, where as much as 80% can be spent on procurement, transportation, warehousing, and local distribution.
In another Nepal hospital, Bush learned that several donated baby incubators were sitting in a closet because of broken parts; they couldn't be safely used. The incubator wasn't manufactured anymore. Again, it was possible to design a 3D-printed repair.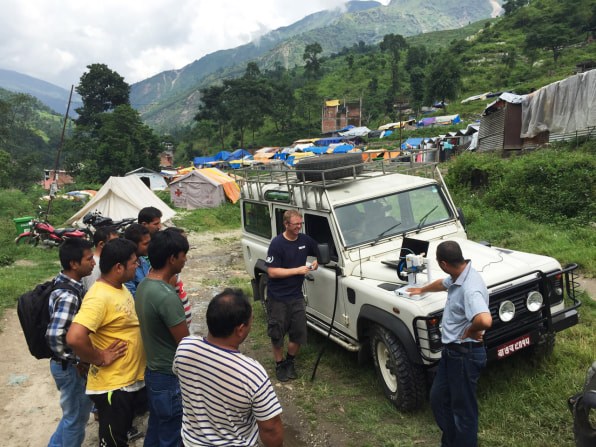 The organization has been hosting a series of design challenges to address the issues it discovers in Nepal, reaching out to makers and designers and other experts through the Humanitarian Makers group on LinkedIn to help design solutions. The issues aren't limited to medical equipment, but can be any needed products that aren't available locally, from radio antennas to connections for broken pipes. In one case, they're looking at using technology that can turn recycled plastic into insulation for shelters in the winter.
"Supply chains touch on all the different sectors that aid workers work in–whether it's health or water and sanitation, nutrition, shelter, child protection, and so on, they all need supplies sooner or later," says James. "There's a lot of frustration about getting those supplies out to where they're needed."
Field Ready is also working in other parts of the world. In Haiti, where the organization ran its first pilot a few years ago, they've worked on other medical supplies. In Turkey, they're helping make search and rescue equipment for Syria. They plan to soon expand to South Sudan and Kenya, and to set up a location in Southeast Asia in advance of the next disaster there.
They don't plan on replacing everything that would be shipped–food supplies, for example, might still arrive by boat. Certain items, like disaster housing, could be made with traditional methods to help provide local jobs. But a large number of other products could be made with small-scale technology on site, and that's likely to increase as the technology improves.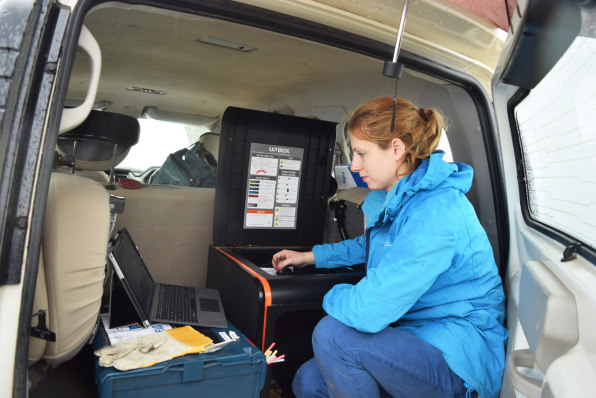 "Where 3D printers are today is kind of where laptop computing was in the 1980s," says James. "We haven't reached the potential of what that technology can do. It will increase in sophistication and utility and decrease in price."
The organization is also working to train aid workers to make needed equipment themselves, something that will also get easier in coming years.
"In the near future, you should be able to push a couple of buttons and more or less get what you need," he says. "Field Ready is about creating a system, a methodology, an approach, for taking these technologies as they come online and putting them out in the field so they can really make a difference in people's lives–instead of just people printing Yoda heads and other trinkets, as they have been with 3D printers."
Field Ready, which is part of Singularity University's accelerator now, plans to quickly scale up. "What I would see is that in the future we're able to have a real impact in thinning and in some cases bypassing the supply chain, reducing costs, and being far more efficient about what we're doing," says James. "In terms of long-term sustainability, we're also passing on skills, enabling some people to find a new livelihood. The potential of what we're working on is great."
Have something to say about this article? You can email us and let us know. If it's interesting and thoughtful, we may publish your response.