Miami Beach, on a low-lying barrier island, already regularly floods at high tides. As a whole, the city of Miami already has $400 billion worth of property at risk from flooding–even without sea-level rise. A recent study found that sea-level rise has tripled over the past decade; by the 2070s, more than $3.5 trillion worth of assets could be exposed.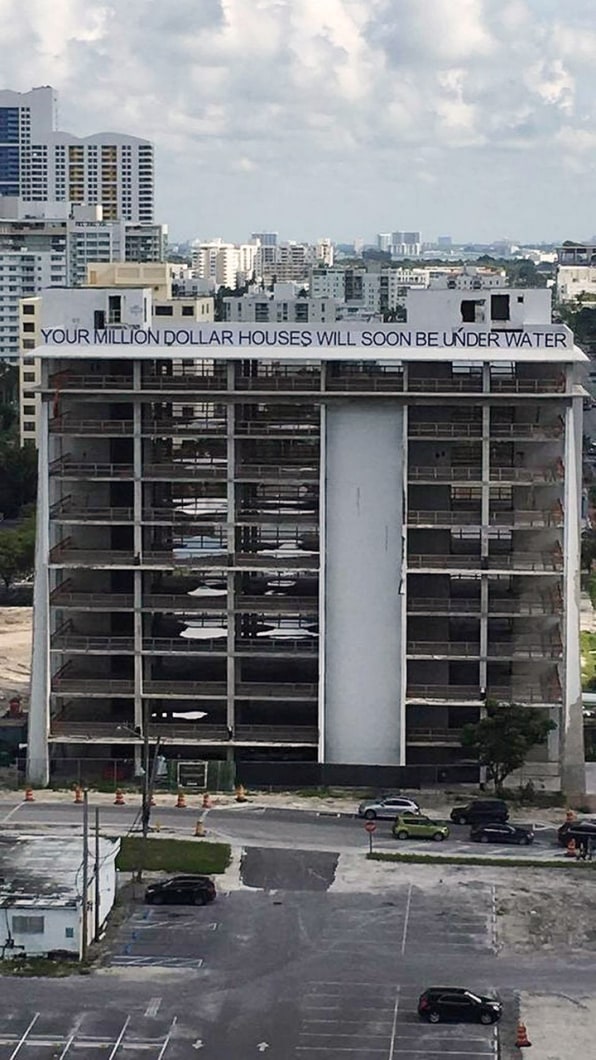 Stephen Cohen, a resident of the next door building who took the picture, says that he doesn't agree with the tactics, but does think we need to solve the problem: "Let's ask ourselves what we can do to solve this flooding issue together, not scare each other."
In a recent analysis by the real estate company Zillow, which mapped out the homes that could be underwater by 2100, one in eight properties in Florida was at risk. Across the whole country, Zillow estimated that 1.9 million homes, worth a total of $882 billion, could be submerged. After Florida, New Jersey faces the most risk, followed by New York, South Carolina, and Louisiana.