One of the world's most tech-savvy offices isn't in Silicon Valley, but in New York City: It's the global headquarters of R/GA, the digital ad agency that counts Google, Nike, and Verizon among its clients. In January, nearly 1,000 employees moved into a new, 200,000-square-foot work space in Manhattan's Hudson Yards teeming with connected-design innovations. The overhead lights are tuned to natural circadian rhythms; enormous projection screens display local transit times and company announcements; and a proprietary app allows employees to book conference rooms. The idea for the connected office was borne, in part, of R/GA founder and CEO Bob Greenberg's desire to stem employee attrition (down 5% since the move) by creating a space that's exciting to come to every day. "It's all designed to help you do your best work," he says. "Collaboration [among R/GA employees] has improved massively."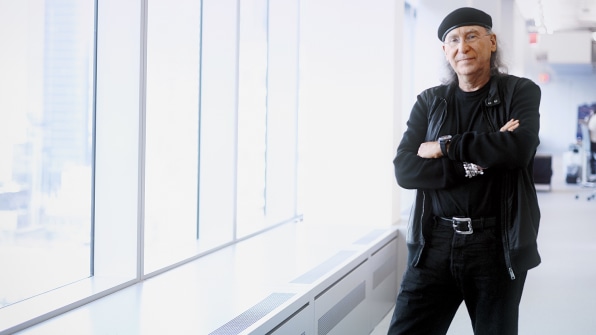 Now, Greenberg is helping clients experience the same benefits. R/GA recently launched a connected-design arm aimed at exporting its workplace discoveries to other businesses. This opens up a novel revenue stream for R/GA at a time of increasing competition for traditional ad services. So far, the program has been a success, attracting five clients (new and old) and $20 million in business. In the coming months, R/GA will add further capabilities to its own office, including broadcasting equipment that will enable meetings between employees at all 17 R/GA offices. "As we go from the office's original 40 innovations to 100, all of those new features will be things that could be right for [other companies]," says Greenberg.
Milestones: R/GA has partnered with mall operator Westfield Labs to fund startups that design digital innovations for retailers.
Challenges: Competition is on the rise: Apple's Beats by Dr. Dre, a longtime client of R/GA, recently hired rival agency Anomaly to work on the same account.
Buzz: Positive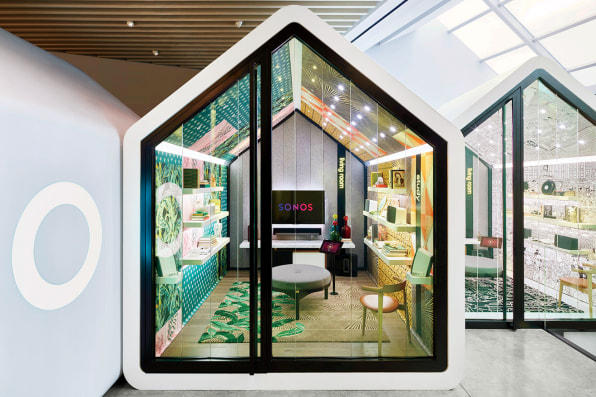 Like many of its peers in the home-audio industry, Sonos has traditionally relied on big-box retailers to sell its high-fidelity, Wi-Fi–connected speakers in stores that are often overflowing with other electronics, people, and piped-in music. But this year, the 14-year-old company is reclaiming control of the way potential customers engage with its products. In July, it opened its first retail space, in New York City's SoHo neighborhood. In a nod to music lovers, the 4,200-square-foot store is filled with memorabilia, including cassette tapes from the personal collection of Sonic Youth's Thurston Moore and out-of-print music magazines. More significant, it houses seven semiprivate listening rooms, three of them designed by local artists, where visitors can try out Sonos's five speakers as they would in their own homes.
"We came to the realization that there was nowhere you could experience Sonos the way you should be able to experience it," says Sonos president Patrick Spence. "But how do you solve that problem without inviting the entire world to your house?" For two years, he and his team tested retail layouts in an L.A. warehouse before hitting on the concept of experiential rooms, complete with books, furniture, and other residential touches. The company expects the spaces to spur customer engagement with its speakers. But the experiment is already paying off in other ways: Upon seeing that people were struggling with the Sonos app setup, the company reconfigured its software, adding step-by-step instructions to help users start their Sonos experience more easily. "We learned something that we've put back in the product," says Spence. "And that will help us make our [speakers] even better."
Milestones: In August, Sonos announced that it would add support for the streaming-music service Bandcamp, which is favored by indie musicians, to its app.
Challenges: Seemingly caught unaware by the rise of voice-assistant speakers like Amazon's Echo, the company is now "exploring voice as a new control option."
Buzz: Positive
Milestones: The movie-theater company, owned by China's Dalian Wanda Group, announced in July that it will acquire Europe's Odeon & UCI Cinemas, a move that will make AMC the world's largest theater chain.
Challenges: AMC was forced to up its bid for American theater group Carmike Cinemas by 10% to $1.2 billion after Carmine's shareholders balked at the original sale price.
Buzz: Positive
Milestones: Best known for its bite-size, shareable recipe videos, food-media platform Tastemade is trying out new show formats. It recently launched a scripted series, travel programs, and more than 8.5 hours of other content on its Snapchat channel.
Challenges: BuzzFeed's rival platform, Tasty, is going high-tech, announcing a new tie-up with grocery-delivery company Instacart that allows viewers to order items seen in its videos on demand.
Buzz: Positive
Milestones: Just 18 months after the arrival of Uber in Kenya, the African telecoms giant launched Little Cab, a competing ride hailing service that allows riders to summon and pay for trips via an app and offers them free Wi-Fi while in transit.
Challenges: Executives at Safaricom are facing government scrutiny after leaked documents raised suspicions that officials bribed contractors between 2013 and 2015.
Buzz: Neutral
Milestones: The Chinese turbine manufacturer has grown its international footprint after purchasing a wind farm in Texas, its largest in the U.S. Goldwind, which last year surpassed GE as the biggest producer of turbines, plans to double the number of machines on the Texas site.
Challenges: Siemens and Spain's Gamesa recently combined their turbine manufacturing operations, placing the partnership just behind Goldwind in market share.
Buzz: Neutral
Milestones: In June, the vacuum maker released the Supersonic hair dryer, its first foray into personal care. To promote the product, Dyson's new London flagship store features an on-site hair salon.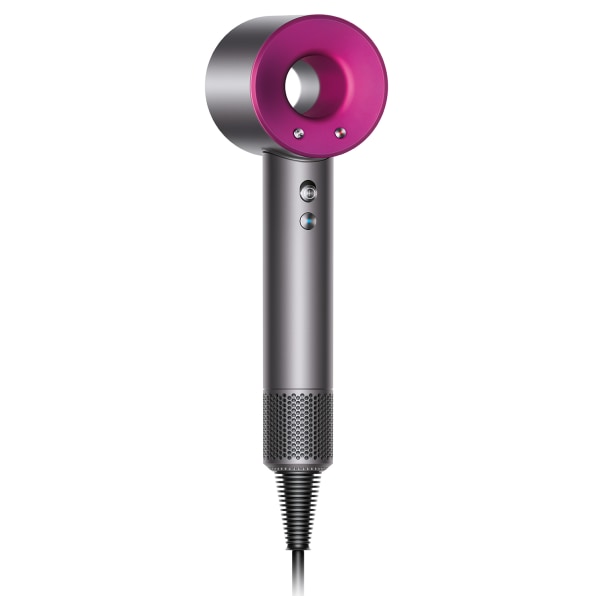 Challenges: Reviewers have expressed skepticism about the steep $400 price tag of Dyson's hair dryer, which is more expensive than many top-of-the-line models.
Buzz: Positive
Milestones: After a year of litigation, a Minnesota judge dismissed a costly class-action lawsuit against the 3-D printer company over design flaws, freeing MakerBot up to focus on an expansion to schools and businesses on the West Coast and in Asia.
Challenges: Since April 2015, the company has laid off 36% of its workforce, closed its three retail locations, and moved its manufacturing overseas as consumers struggle to find everyday uses for a 3-D printer.
Buzz: Negative
Milestones: The "genius grant" institution created a new 100&Change award that gives $100 million to a single organization, working in any field, that proposes a viable solu­tion to "a critical problem affecting people, places, or the planet."
Challenges: The Chicago-based organization was recently criticized by the former chief executive of the Chicago Housing Authority for not funding enough initiatives aimed at solving issues of African-American poverty in the city.
Buzz: Neutral
Milestones: Looking to increase its share of India's $11 billion beauty market, L'Oréal has revised its strategy from targeting the country's elite to focusing on the mass market. It now offers its products in sample sizes at more affordable prices—Indians' preferred way of buying health and beauty items—in hopes of attracting 150 million Indian consumers by 2020.
Challenges: The French cosmetics giant is playing catch-up in India, where longtime competitors Unilever and Procter & Gamble have been selling their leading products in smaller sizes since the 1990s.
Buzz: Negative