Eugene Lee was a 36-year-old Tony Award-winning theater designer living on a boat when NBC came calling in 1975 to ask if he was interested in talking with a Canadian producer about a six-episode television variety show. He took the meeting, and that gig blossomed into a decades-long collaboration with Lorne Michaels on Saturday Night Live.
"So many years have gone by, but back then there was no template for any of this," Lee, 77, said by phone from his home studio in Rhode Island. "It was kind of daunting." NBC hadn't done a live show in 16 years, Lee had never worked in television, the show's base in Studio 8H at 30 Rockefeller Center was just an empty shell, and Michaels didn't so much as offer up a design brief. "He's always been a man of few words," Lee said.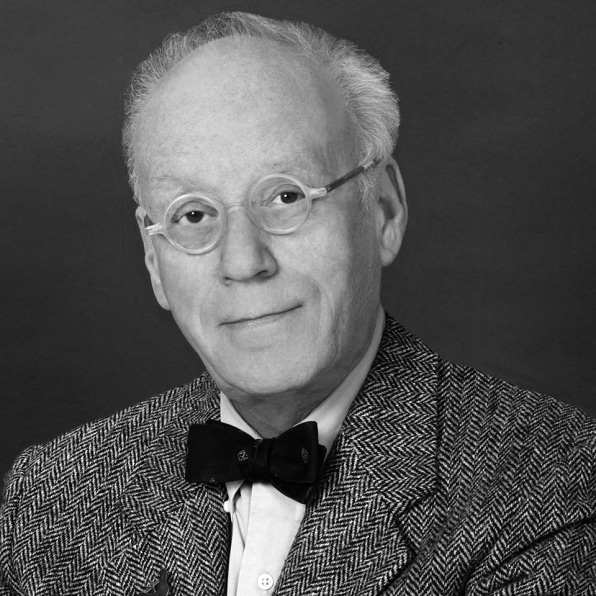 But Lee came prepared with a scrappy work ethic nurtured by a career in the regional theater (he has been resident designer at Trinity Repertory Company since 1967). He used the original cast's nickname "The Not Ready For Prime-Time Players" as a directive and invented a now iconic look for the show that was part theater set, part gritty 1970s New York City. He built balcony seating out of scaffolding that remains there to this day, hauled in real bricks and ironwork to construct scenery, decided where to place the band and hired Akira Yoshimura, who is now part of a small production design team that includes Keith Ian Raywood and N. Joseph DeTullio.
The sacrosanct SNL production schedule begins on Mondays, when cast, head writers, and the week's guest star workshop jokes and ideas; Tuesday the writers write; and on Wednesday, everyone gets together for an afternoon read-through. Lee always sits in the same chair, making sketches and notes on the scripts. "I can look past the person in front of me and see Lorne Michaels, that way I can see when he's laughing, which isn't often," he said. Halfway through, they take a dinner break, finish reading the scripts, and wait to hear which skits made the final cut.
"They usually decide on more shows than we can possibly do," Lee said. Interns comb through the digital archives of scanned drawings to pull anything that might give them a head start. The director comes in to discuss set layouts, and then other departments discuss the fine points of scenery, special effects, and costumes and wigs. "Sometimes you get differing opinions," Lee said. "When we finish talking to everyone, they go away and suddenly it's very quiet, and then we decide who might draw what." Lee still sketches by hand with a pencil like it's 1975, leaving technology to the rest of the team. "The hope is to get out of the building before the next day. Because the trouble is, if I have any trouble with the show, it's that I'm getting older and staying up late and getting up early is hard."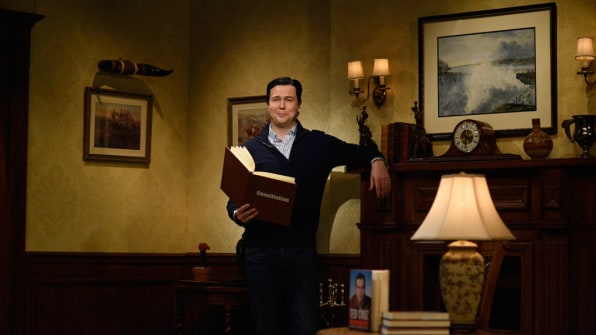 Early Thursday morning, they revise drawings or deal with last-minute rewrites that can change the look of an entire set. "Writers produce their own pieces, that's the way it's always been," Lee said. "We treat our writers like kings most of the time. Technically in the control room they can walk in and say 'I'd like a two-shot,' and the director doesn't fight them." Drawings are sent to the shop at the Brooklyn Navy Yard, where nimble set pieces that can be broken down in three minutes between skits are built, and it's a mad rush until showtime, with scenery rolling in for 1 p.m. on-camera rehearsals on Thursday and Friday and a final filmed dress rehearsal on Saturday at 8 p.m. before the live show airs at 11:30 p.m.
As remarkable as the fact that Lee has had the same creative TV job for more than four decades is how little the creative process has changed over the years. Lee and Yoshimura were initially installed in the offices of NBC's in-house design department, whose staff worked from 9 to 5, whereas Michaels and the SNL team "don't start thinking until the middle of the afternoon–they're night people," Lee said. It was handy to have TV designers around to explain things like how the cameras functioned, or to let them know which colors worked well on screen. But Lee and Yoshimura lasted barely a month before relocating to the SNL offices, where the show comes together like a sleepless finals-week sprint 21 weeks a year.
Lee said that in the early days the network was "very union conscious. You had to get stamps on drawings before scenery could be built, and they wanted the budget to be figured out before they started building." Union rules prohibited scenic designers from painting their own scenery. "Because I'm a troublemaker, I would say 'I feel like painting today, can you get me a ladder?'" he said. These days, finished sets no longer arrive wrapped in brown paper from the Brooklyn shop, but are finished on the fly in the studio. "There's not much of an argument about the money these days," he said. "It's very rare someone suggests we should make something cheaper."
After decades of building sets, you'd think that the design department would have a stockpile of readymade scenery.
"Logic would tell you, you do a nice set, you prop it all, you paint it all, it doesn't get on the show, who knows why, and you say, 'Okay, let's save that set and we'll bring it back next week or in two weeks,'" Lee said. "Doesn't seem to work that way." While they might keep a mechanically complex piece of scenery or the occasional window or door for a future episode, "we don't have a lot of storage and it's expensive so sometimes it's easier to just redo it," he said.
The years have taught Lee to parse the taste of his taciturn boss. "There's certain things Mr. Michaels just doesn't like," he said. "He doesn't like cute sets, he doesn't like sets that aren't real, or a set that draws too much attention to itself. He hates lightbulbs on sets. He has funny little phobias like that, and I like that." But there are always surprises. Michaels sits under the bleachers during the Saturday night dress rehearsal "so he can easily get to the floor if he sees something he doesn't like," Lee said. "He calls the design department and he's like 'What's this? This doesn't look right, why is it this way, why is it painted this color?' And we say, 'Okay, we can fix it,' if it's humanly possible." Lee noted with cheerful incredulity that "things that [Michaels] doesn't like in the dress tend to go away, even after we fix them, so it's even more insulting! We bring out the painters, we rush and bring out the big fans so the paint can dry, and the audience is loading into my bleachers. It's all a little cuckoo. So that's part of its charm. Sometimes throughout the whole show he'll never have a comment about the design. That's nice!"
Lee goes home to Rhode Island after the dress rehearsal, leaving someone from the design department to stand by in case of emergencies, backed up by NBC's night crew, who come in at 5 p.m. and stay all night.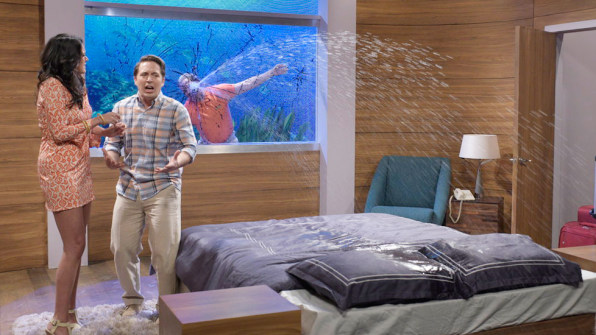 SNL, which returns for its 42nd season on October 1, has long been an incubator for some of the best comedic talent in America, a network TV institution also known for frequent casting shake-ups. But Lee—whom Michaels calls "the heart of the show"—has maintained a recognizable aesthetic despite the passing of time.
Lee said that looking back at the very first skit in episode 1—John Belushi in Wolverines—and the latest, the biggest change has been the influence of movies. "Because movies are more realistic, people expect more realism in the sets," he said. "When you look at the first set, there's painted wallpaper. There's even a potted plant that's painted on the backdrop."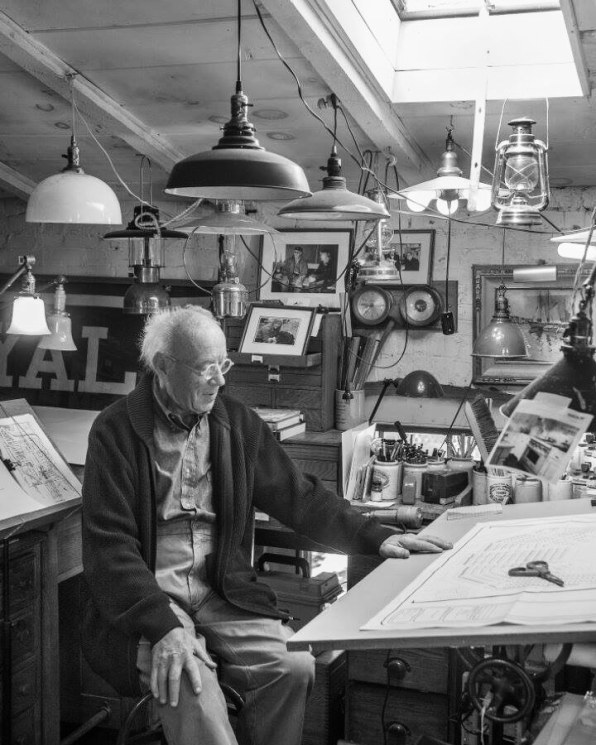 Lee said that the news about the recent casting changes—which he learned reading the New York Times—had given him an inkling that someone might ask him to redesign the Weekend Update set, and was thinking about it in anticipation. "Because it's never like, look, they have all summer to have the idea," Lee said. "They could tell us anything and we would be ahead of the game. Never happens."
In addition to his Emmy Award-winning work on SNL, Lee continues to design for regional theater, award-winning Broadway shows including Wicked, and television sets for The Tonight Show Starring Jimmy Fallon and Late Night with Seth Meyers. "I always feel good when I have about six things happening at once," Lee said, at work on a late summer morning. He doesn't take vacations, he said. So no vacations and no retirement plans, either? "No one's retiring!" he said. "I don't know what one would do."