As a child, Teju Ravilochan felt overwhelmed by the poverty he witnessed in his family's native India. Then he watched his father, who was a doctor, take care of a woman who was having a seizure at a party and something clicked: His dad knew how to do that because he'd been trained in medical school. Why not design an academy to tackle poverty, social justice, and educational voids? As Ravilochan puts it, "Is there a way to systematize how we learn to solve big problems and teach whoever is hungry enough to make an impact on these issues?"
To find out, he co-founded the Unreasonable Institute in 2009. It's a social-good school for traditional and nonprofit companies to learn how to speed-up, find partners, and help fund their world-changing ideas (Co.Exist has worked with Unreasonable in the past). The problem is that not everyone can afford to participate. While Unreasonable receives some philanthropic funding, the group has charged tuition in the past, or taken a slice of future equity to ensure they'll keep their own doors open.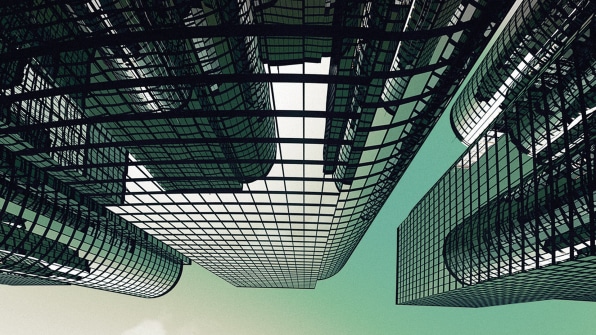 That's a hard sell for cash-strapped entrepreneurs, but it's about to change. The Unreasonable Institute just launched a Future Cities Accelerator to improve the lives of the poor and vulnerable within U.S. metro areas. It's being funded in partnership with Rockefeller Foundation, which is sponsoring a $1 million competition to find and bankroll those with the best ideas. Per the announcement: "Ten winners will receive $100,000 each and will participate in a 9-month intensive program giving them access to business leaders, investors, and technical support to develop their programs."
Why cities? If you want to help society, you have to do so where people gather, and more than 75% of the world's population will be urban by 2050. Beyond that, though, most cites operate fairly similarly, with many of the same problems emerging as different types of people converge and struggle with varying access to wealth and resources. That means a solution that works in one space is likely to be transportable to others. An urban gardening project that starts in Detroit, say, might also thrive in Baltimore.
Projects that fail can hold lots of good lessons too. In other words, it takes a lot of trial and error to find what scales. "At Unreasonable, we have this belief that there are two forces that change the world, experimentation and mobilization," says Ravilochan. That's something Unreasonable has had measurable success with. In their first five years, 150 graduates raised a combined $100 million for programs that benefited an estimated 8 million lives. The Future Cities competition backs that theory to magnify its effect. "It's to our advantage to work with social entrepreneurs in that we are going to have an immediate impact and see what at a city level is sustainable," says Joshua Murphy, a senior program associate at Rockefeller.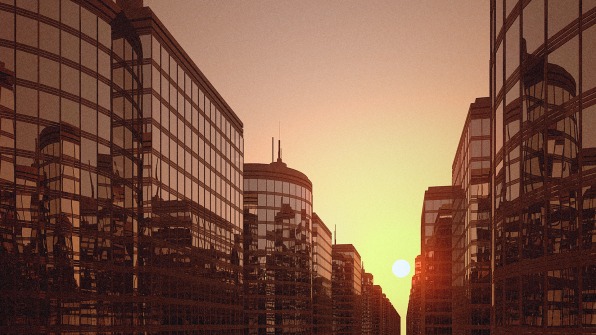 Solving civic stresses is classic Rockefeller. They've funded massive revitalization efforts in New Orleans, and launched 100 Resilient Cities, which among other things helps local governments hire chief resilience officers and plan for major mayhem like natural disasters, civil unrest and violence, food and water shortages, and transportation breakdowns.
What's different about the Future Cities Accelerator is that can mine grassroots solutions. Murphy sees this as a way of broadening Rockefeller's solution pipeline to include people willing to chance on causes they believe in. "I think we should spend more time listening rather than just funding things because we as a foundation think that's an answer," he says. "This is not so much about filling a void as it is opening a door. We are open to people trying to solve lots of problems. For us it's about using a new approach."
To that end, it's up to those social entrepreneurs to dream up what sort of projects seem most needed. "We are letting the applicants tell us what they think the problem is and also what the solution is for their community," Murphy says. Topics could cover things like improved health care, fixing crime rates and adjusting police tactics, better employment opportunities and fair wages, or some other systemic issue. Most importantly, Ravilochan says he's looking for pitches that show an empathy and understanding of the population being served, which may help entrepreneurs stay motivated too.
Many Unreasonable graduates already fit this mold. Take Mosaic, the largest solar lending company in the US, whose mission is to help everyone afford access to clean energy. Or Aunt Bertha, which acts like a Yelp for social services so folks like veterans, single mothers, and immigrants can find nearby support programs they qualify for. Tala (formerly InVenture), uses mobile phone software to track behaviors indicating who without credit scores might still be a decent bet for loans. All were started by founders with deep connections to those causes.
Accelerator hopefuls have until September 25 to submit applications. To be eligible, you must have a formal team consisting of at least two people, and commit to measuring and sharing your impact with Unreasonable at least twice a year for five years. Teams are also required to submit a short video to better explain who they are and what they do. In general, Unreasonable is looking for projects with a clear plan for change, growth, and the potential to reach at least 1 million people. They'll conduct a couple rounds of interviews to determine which groups should receive a site visit. Winners will be announced January 4, 2017. As the video below shows, they're hoping to draw an eclectic mix of innovators, entrepreneurs and activists.
Those accepted will receive both online and in-person instruction to do the sort of rapid prototyping, business boot-camping, and scalable build outs that are Accelerator 101 these days. They'll also get coaching from innovation masters like Tom Chi, who co-founded Google X, and Dan Rosen, the founder and president of Mosaic. In the end, the idea is to share those projects at the Social Capital Markets Conference to attract more partners and investment. Unreasonable and Rockefeller aren't charging for this or taking equity. The total grant to Unreasonable is larger than just the prize money to cover costs.
Rockefeller has actually backed Unreasonable ventures before. In 2013, they funded the group's first international expansion into Mexico and Uganda. That eventually led to Unreasonable adding 31 programs in 24 countries and both organizations thinking even bigger now. It's how experimentation and mobilization works.
Have something to say about this article? You can email us and let us know. If it's interesting and thoughtful, we may publish your response.