At times, achieving these films loomed as insurmountable as their characters' journeys.
Since 2006, Oregon animation house Laika has been revolutionizing stop-motion animation in the films Coraline, ParaNorman, and The Boxtrolls, this year earning a "technical Oscar"—an Academy of Motion Picture Arts and Sciences Sci-Tech Award—for pushing the boundaries of 3D printing and rapid prototyping. The technology freed artists from having to painstakingly create each facial movement by hand to facilitate more nuanced expressions and performance.
The revolution continues in its newest and most ambitious film—Kubo and the Two Strings, releasing Aug. 19 from Focus Features—that also marks Laika CEO Travis Knight's directorial debut. Five years in the making, the result is a sweeping Japanese-themed epic voiced by a celebrity cast that combines computer-generated images with stop-motion, enabling even more characters, environments, and complexity.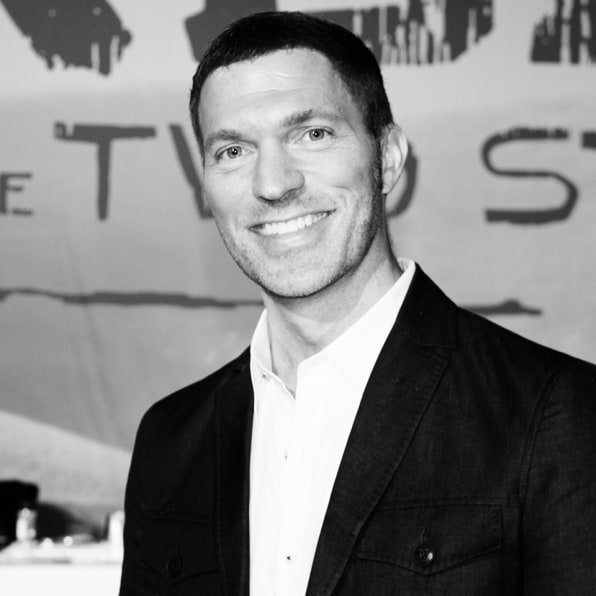 "I've worked in animation for 20 years—as a PA, scheduler, coordinator, CG and stop-motion animator, development, producer, head of a company—and I could never have attempted a film like this had I not gone through every single one of those experiences, which I tapped in order to direct this film properly," says Knight. "Even with that, it was so incredibly hard."
"With every film we've done, we stood on our own shoulders," he adds. "Our core team has been intact for 10 years, enabling us to grow together as artists, filmmakers, and people. The evolution of Laika is the evolution of this community."
The company is also marking its first decade with a traveling interactive exhibit, From Coraline to Kubo: A Magical Laika Experience, which is running at Universal Studios Hollywood through Aug. 28 before making its way to other cities.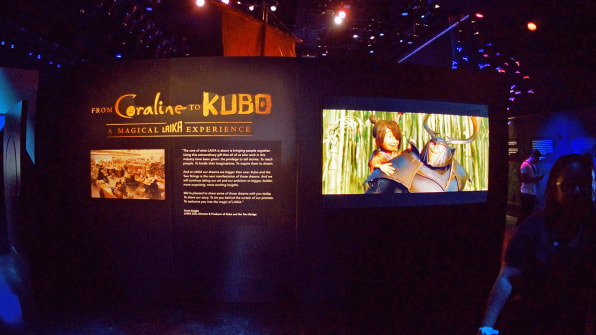 Coraline, which came out in 2009, brought several firsts to the art form—digital shooting and capture systems, rapid prototyping making facial animation, and stereoscopic photography.
"Once we figured those out, we could apply our energy to come up with the next technological evolution," says Knight. "That's happened with every film. When we started Kubo, we didn't know how we were going to do half of what we did."
"Kubo's complexity is through the roof," says animation supervisor Brad Schiff. "It incorporated visual effects way more than before, so we needed to make sure the stop-motion characters looked the same as the CG ones in texture, lighting, and movement."
Just as plastic 3D black and white printing on Coraline gave way to powdered 3D color printing on ParaNorman in 2012 and Boxtrolls, in 2014, Kubo's characters would require another technological overhaul.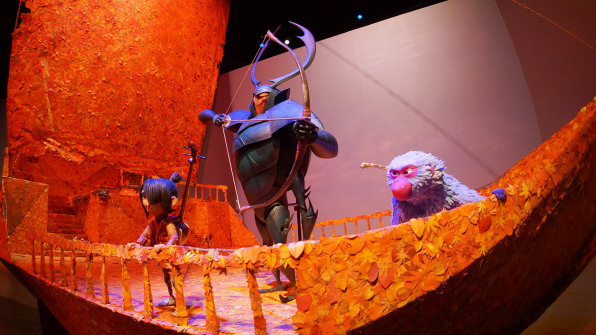 "To achieve the fine feature detail in these characters' faces, I either had to go back to the director and say, `Change your character design,' or figure out a new way of doing it," says Brian McLean, director of rapid prototyping.
Laika's 3D printing partner, Stratasys, let its animators tinker with technology still in development and connected them with software developer Jon Hiller to help them ramp up the software to their new animation needs. "It was a little like going to Apple and saying, `We love your iPhone. Will you let us develop our own operating system?' " laughs McLean.
"It was a nail-biting experience," he adds. "For the first time since ParaNorman, we were not only trying a new, untested type of 3D printer, but building the software. We were in the midst of developing this when the technical Oscars folks came to investigate, but we couldn't talk about it, because only the technology from released films was eligible. It took six months of development just to see if it would work, but when do you pull the ripcord and say, 'This isn't going to work?'"
Once the printing was sorted, the increased capacity for detail presented hurdles for the other departments. Whereas Laika's previous films featured stop-motion characters in tight-fitting clothes with the occasional moving tail, cape, or hair lock, Kubo tackled loose fabric, long flowing hair, the fur-covered Monkey, multi-limbed Beetle, and a 16-foot skeleton, then seamlessly blended them with digital characters and environments.
Costume designer Deborah Cook had to abandon traditional tailoring for alternative methods (cloaked in secrecy) to make their kimonos' floppy, draped sleeves animation-friendly. Other clothing—capes that opened into wings—fell to the puppetry department, which crafted them on lattices of piano wire.
"The character of Monkey was a big challenge," says puppet fabrication supervisor Georgina Hayns. "Not only had we not made a very high-performing animal before, but a fully furred one. The last thing anyone wants to do is animate hair, frame by frame. We had to develop fur that would not move every time the animator touched it." The solution involved building a ball-and-socket skeletal structure first, then adding a muscle suit and fur layer, instead of building the puppet from the outside in.
Fusing the models with CG presented both practical and philosophical hurdles. "How do you integrate the technology while at the same time honoring art of stop-motion animation?" says VFX supervisor Steve Emerson. "The visual effects in Kubo were largely informed by all the other departments. Our animators reported to the same animation supervisor as the stop-motion animators."
Kubo's completion has everyone's nails growing back—for now.
"We want to take this old art form and reinvigorate it with new approaches, ideas, and technology," says Knight. "What we do is a fusion of art, craft, science, and technology. Even though we work in a craft that's 100 years old, it does feel like we're scratching the surface. Sometimes old ideas can be rethought relative to a modern era."