While some social enterprises try to solve the problem of food security with cheaper groceries or redistributing wasted food, one startup is taking a different approach: a simple tool kit that can help anyone start a tech-enabled farm and grow food efficiently themselves.
Farm from a Box built in a modified shipping container that's designed for easy delivery to remote locations, generates solar power, and collects rainwater (or connects to a well or a city supply). Then it powers a drip irrigation system that can deliver water directly to plants, helping save water and increasing yield. In a year, a farm powered by the kit can grow enough food for 150 people, the organization says.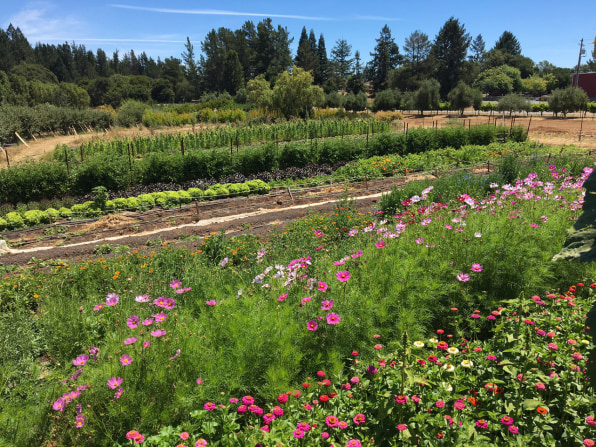 "Rather than giving people short-term food aid, we can do better, by giving people the tools and infrastructure they need to do it on their own," says Brandi DeCarli, one of the cofounders.
The startup is raising funds on Republic, a new equity crowdfunding site that focuses on mission-driven companies. "With the traditional funding models, being an accredited investor excludes a great deal of people–like 97% of the public–from being able to get involved and support different startups," she says. "When we put this system and this business together to benefit people on a broad level, it made sense that we would also sort of have it powered by the people."
As an equity crowdfunding platform, unlike a site like Kickstarter, backers don't get direct promised rewards. But they do have the opportunity to make some money if the startup succeeds. It's also different from Kickstarter or Indiegogo in that only a handful of companies are chosen to be featured–Republic is looking for innovative companies with diverse teams and a social mission. It's also looking for particular qualities in a team.
"When it comes to early-stage investing, it's not so much about the idea or the traction, it's about the team–are they resilient enough, are they passionate enough?" says Republic cofounder Kendrick Nguyen, who was an angel investor before starting the site. "It has to be able to survive, because entrepreneurship is very difficult, and there's going to be a lot of up and downs."
Farm from a Box was chosen as one of the companies for Republic's launch. With the funding–aiming for at least $250,000–the startup plans to launch two of its own first farms. One, in West Sacramento, will give newly resettled refugees from Bhutan and Nepal a chance to farm.
"Not only do these farmers get to grow the food that they're used to eating with their own cuisine, they get to earn income with it. They have the opportunity to really develop their own community, and connect with the surrounding community within West Sacramento," says DeCarli.
A second farm will give returning veterans in Virginia–who are often struggling to find work–a chance to earn an income and grow food. The investment will also help Farm from a Box to prepare for large-scale manufacturing, so it can begin delivery to a long list of customers who want to buy the kit.
Republic hopes to use its platform to launch many similar companies that might not have had a chance in the normal VC world. "Having been an insider in the venture ecosystem, the gender gap and the minority gap is obvious," Nguyen says. "The best and most efficient way of leveling that playing field is by making sure that financing is coming from a distributed source. If you allow everyone to fund companies, you will see more types of companies–more types of teams–being funded."