This week, Fathom Events put Warner Bros' animated adaptation of Alan Moore and Brian Bolland's classic Batman story The Killing Joke into theaters for two nights. Monday and Tuesdays tend to be slow nights for cinemas, but you wouldn't know it from how those screenings went. On Monday alone, Batman: The Killing Joke grossed more than $3 million after screening in 1,325 theaters. Its cumulative total for its two-night theatrical run totaled out at nearly $3.8 million, putting it ahead of films like Everybody Wants Some, Midnight Special, Green Room, and Miles Ahead at the box office this year.
One might be inclined to call the success of The Killing Joke unprecedented. The film hadn't been slated for a theatrical run, but Fathom, which puts limited-run experiences into theaters–theater and ballet, sports and drumline competitions, classic films, and more–announced the Monday night screenings in early June. Those quickly sold out, and the company began adding theaters, then a second night. But the precedent was actually set for a movie that targeted a niche audience, and which was available to stream, to score a massive audience earlier this year, when Tugg–which allows fans to crowdsource support for on-demand local screenings–brought Rooster Teeth's Lazer Team into more than 500 theaters, grossing over a million dollars in presale tickets alone.
The future of the theatrical experience has been in question since the advent of VOD, and as ideas like Sean Parker's Screening Room continue to get discussed, those questions only get louder. But theatrical grosses are up, and the availability of movies like Batman: The Killing Joke and Lazer Team on VOD and other home media didn't impact their box office success at all. Which speaks well to the future of the theatrical experience, and also indicates a direction it might be going. Namely, with digital distribution, the existence of nimble, responsive companies like Fathom and Tugg, and the ability of creators to make content that might have seemed too niche in years past to find an audience, is the bespoke theatrical experience the future of going to the movies?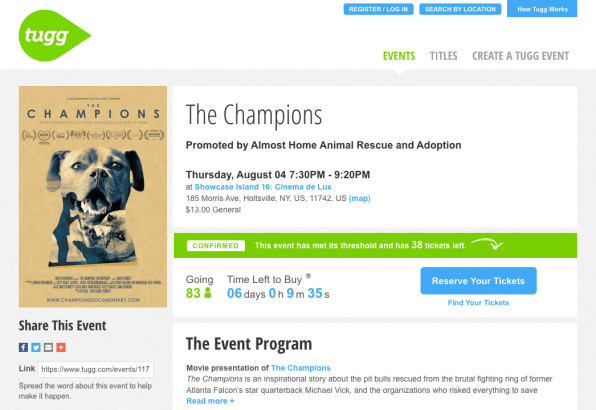 "We felt that Killing Joke was going to be really successful. Tom [Lucas, VP of studio relations] knew about it from when he was at Warner Bros, and our head of distribution has the hardbound comic on his shelf in his office," John Rubey, Fathom Events' CEO, says of the company's expectations for this week's screenings. "We kind of had a sense that it was going to do well, but I think what really helped was scarcity. The fact, in essence, you've got to pay attention to it and get it while it's there, because it's going to be gone and move on. The day we went on sale, we had some theaters sell out right away."
Shortly after Batman: The Killing Joke went on sale, fans on social media whose local screenings sold out took to Twitter, Facebook, and other outlets to let the world know. Fathom added more theaters, and a second showtime on Monday to accommodate those fans, and then added the second date. But that initial push of FOMO on social media is what Rubey credits as moving the needle to make sure that people snatched up the Killing Joke tickets when they were available.
Fathom is owned by AMC, Regal, and Cinemark–the three largest theater chains in the country–but operates in independent theaters like the Alamo Drafthouse and Carmike, as well. "We were designed to basically create events and find a home for Monday through Thursday, when feature films don't draw nearly as robustly as they do on the weekend," Rubey says. But the kind of content that works in the middle of the week can be unique. Music and live performances work well, and so do classic films. (Fathom partners with TCM to bring everything from Ferris Bueller's Day Off to the original Planet of the Apes to theaters.) Sports is a big deal–they did the Copa America soccer tournament, and they've done NHL hockey. "There's literally no network or league we don't talk to," Rubey says of the company's interest in sports. Faith-based programming does extremely well–Rubey cites the religious prophecy film Four Blood Moons and the child trafficking documentary The Abolitionists as big hits for the company–and anything with the social footprint of The Killing Joke is great for the company. But Rubey says that the common thread for fans is that all of these things attract people who are looking for community.
"It's the middle of the summer right now. People are out at music festivals. Everybody kind of wants to get it, and be in the action together," he says. "Whether that's coming out for the 50th anniversary of Doctor Who, or the Metropolitan Opera, or Turner's Classic Films, the more digital people's lives become, the more they really crave being out with other people and enjoying content and experiences together."
Part of what boosts Fathom's ability to deliver this to audiences is that movie theaters, for the most part, play as neutral spaces. With some exceptions, theaters are designed to facilitate watching the movie, but they're not intended to overpower that experience. "Because the venues don't really have a broad personality, or an advertising presence in and of themselves, they can take on the personality of the content and the experience that's being shared at that moment in time," he says. "That's really special, if you think about it."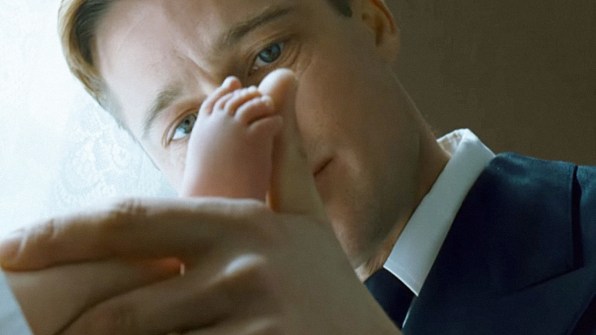 When Nicolas Gonda started Tugg, he saw a few different opportunities converging. As a film producer–most notably on Terrence Malick's Tree of Life–he'd experienced the frustrations of distribution firsthand. Tree of Life won the Palm d'Or at Cannes, and had an A-list distributor in Fox Searchlight releasing the film. But the social media chatter around the film after the cities in which it would be released were announced wasn't from people who were talking about the fact that they just bought tickets. Rather, they were expressing frustration that the film wasn't opening near them.
"That's a common frustration, given how big our country is–even if you're in several hundred places, you're still not in thousands of other places," Gonda says. Gonda looked at Tugg as a way to minimize the risk factors for theaters (empty seats) and of distributors (spending resources in places where they won't get much return). At the time he and his cofounder Pablo Gonzalez conceived Tugg, companies like Groupon and Kickstarter were emerging, and they saw an opportunity. "The beauty of crowdsourcing is that it puts the power in the consumers' hands, and annihilates risk factors for the supplier," Gonda says. "We asked ourselves, 'How can a vertically integrated crowdsourcing solution thrive in theatrical moviegoing?' Then we worked very closely with theaters and distributors to find their greatest pain points, and built Tugg to solve those. Theaters are able to have guaranteed attendance, and distributors are able to have all of the costs covered ahead of time in any given town–it really does pave the way for everybody's interests to be aligned. Everybody is winning, and nobody is bearing or incurring any more costs."
Tugg developed around similar programming as Fathom. Niche programming for an audience with a huge social media footprint, whether it be The Killing Joke or Lazer Team, works for both. So does faith-based content and event cinema. "That segment of theatrical is having enormous year-over-year growth," Gonda says of one-night releases and live events like concerts. "We expect it to be a billion-dollar market by 2020 in its own right."
That such a segment of the theatrical world is growing by 30% each year quells a lot of the fears about the future of moviegoing that people who panic about things like Screening Room may have. Many of the films available through Tugg are also available on iTunes, Netflix, and other streaming and VOD services. But Tugg and Fathom aren't just selling the chance to see the film. They're selling the chance to go to the movies.
"It's a sacred space. It's a pastime of so many cultures, in America and beyond," Gonda says. "We were afraid maybe 10 years ago that social media and pathology would create more solitary environments, but in reality, as a culture, we've used these tools to create more social experiences. The market research that is overwhelming now indicates that millennials, baby boomers, and beyond value experiences more than physical products. That's why live music festivals are so successful. There's a real itch for consumers to have those types of interactions. And movie theaters, as they've been evolving, have been massively innovating this digital technology that now enables the programming of these cinemas to be that much more diverse, and to interact with so many different interests on a local level. That's why we see the best days of cinema are yet to come–there's never been that type of agility in theaters to be that responsive to local interests."