He's nine inches tall, plastic, and wielding a spike-covered snowball, but this miniature James Inhofe looks scarily similar to the real person, and has the same message: "Global warming is the greatest hoax ever perpetrated on the American people."
Inhofe is one of a set of "climate inaction figures," modeled on classic toys from the early '80s. "Want to enter an amazing world of make-believe and fantasy?" says the pitch-perfect spoof ad featuring the tiny politicians. The fantasy: After 14 months of record-breaking global temperatures and reams of incontrovertible science, some leaders still don't believe climate change is real.
"We really want to highlight how absurd it is that people are doing nothing," says creative director Cabot Norton, who created the campaign with Arturo Aranda. The two were inspired after working with the Emmy award-winning series Years of Living Dangerously, which documents both local effects of climate change and solutions. They chose a small set of climate deniers to highlight.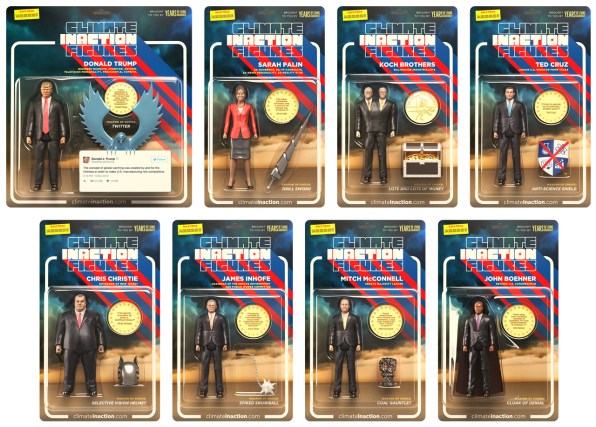 "Everyone we did choose is on record expressing doubt–if not hostility–at the notion of taking action on curtailing climate emissions," says Norton. "They've all held significant positions of influence. We were also mindful to include people we thought could register socially with people, which is one of the reasons we included Sarah Palin, who perhaps isn't as relevant today as she used to be, but she's still a cultural touchstone."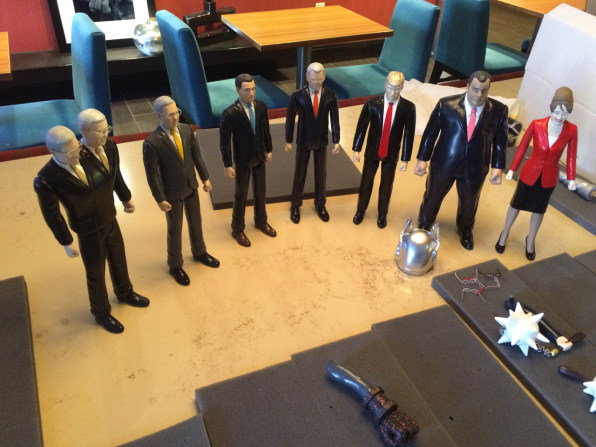 Working with a team of 3D modelers and sculptors, they spent a year making figures that looked like a blend of the real person and a GI Joe. "As somebody who is a collector, I liked the idea of going back to the early action figures," says Aranda. Each figure has his or her own superpower.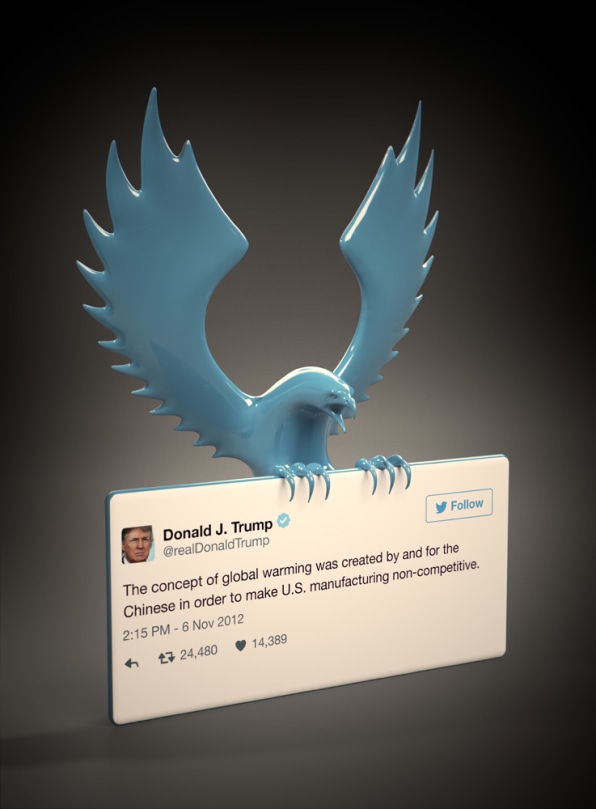 "We wanted their accessories to be some sort of reflection of what their views are," he says. "One of the first that we thought about was with Inhofe and his snowball. We were thinking about various ways that this snowball could come to life. We ultimately loved the idea of that snowball becoming a spiked, medieval weapon."
The figures have visible joints, but can't actually move. "They have no points of articulation–these are truly climate inaction figures," says Aranda.
The project is meant to help remind everyone that clear action on climate is possible–and help point people to the new Climate Solution site, which explains why everyone should be pushing for a price on carbon. In the future, the team may make a set of climate action figures–the people who are actually getting things done.
Have something to say about this article? You can email us and let us know. If it's interesting and thoughtful, we may publish your response.