At first glance, MassRoots is just like any other technology company in America. The Denver-based social platform for marijuana enthusiasts boasts an open-concept, loft-style office filled with 33 talented programmers, developers, and sales staff.
But beneath the surface there's something unique about working at a pot startup, and it has little to do with the fact that employees are often permitted to consume the substance on the job.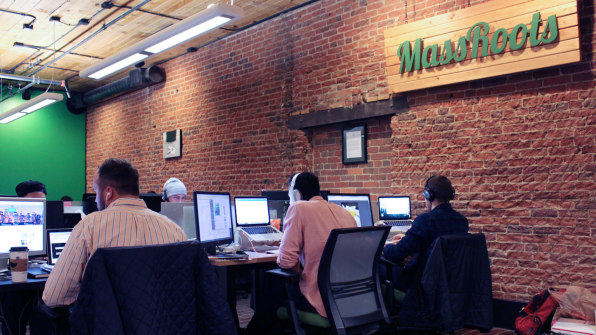 America's pot entrepreneurs are defining the working culture of the newly budding industry, a culture that exists in the nexus of social mission, financial opportunity, and typical startup life.
"Everyone here believes cannabis should be legalized for economic reasons, for social reasons, for moral reasons, so there's a tremendous amount of passion," says Isaac Dietrich, the company's CEO and cofounder. "A lot of us also consume, and are very in touch with the cannabis plant, so it's something we're all very passionate about and want to move the cause forward."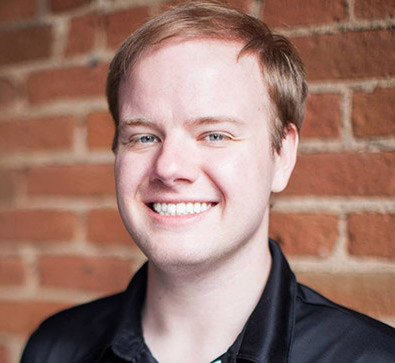 Though there is certainly an element of advocacy, innovating in a brand new industry is also a rare and exciting opportunity for employees, explains cofounder Stewart Fortier.
A wide variety of pot-themed tech companies now service the licensed medicinal marijuana users of 23 states, and Washington D.C., as well as residents of the four states that have legalized recreational consumption. There is now a marijuana-friendly short-term home rental company called Bud and Breakfast, as well as a number of websites and applications for reviewing strains and dispensaries, including Leafly and WeedMaps. In 2014 the industry was valued at $2.7 billion, but it is expected to grow to an $11 billion industry by 2019.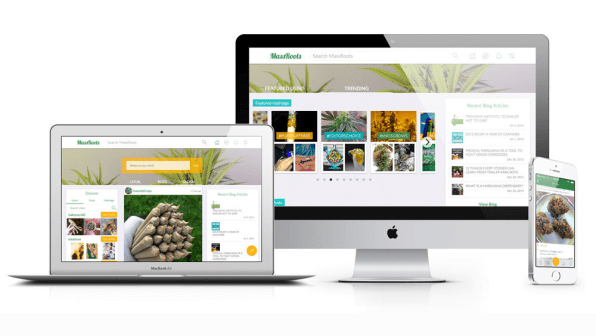 "We're not like an email marketing startup, or a data analytics startup," says Fortier. "We're in this really fucking cool industry doing really fucking cool things," he tells Fast Company. "With cannabis there's so much opportunity and excitement, each person here is kind of buzzing with the extra energy you get when you have this wide open field of opportunity in front of you," he explains.
The company's unique appeal was proven during its latest round of hires, which included a new CTO, Lance Galey–a former executive of Salesforce and Autodesk–as well as a new VP of sales and business development, Jeremiah Marquis, who helped grow WeddingWire into a $100 million company. "Those two guys really, to me, epitomize the next wave of talent that we're now able to acquire and retain," said Fortier.
Growing an industry from a formerly prohibited substance also creates a sense of openness and transparency that is hard to find in a larger organization. For example, the 22 employees of Flowhub, a point of sale technology start-up with a heavy emphasis on enabling regulatory compliance, are kept up to date on the overall direction of the company and the industry. The Denver-based staff are also encouraged to voice their opinions on decisions that would fall beyond their pay grade in a more traditional work environment.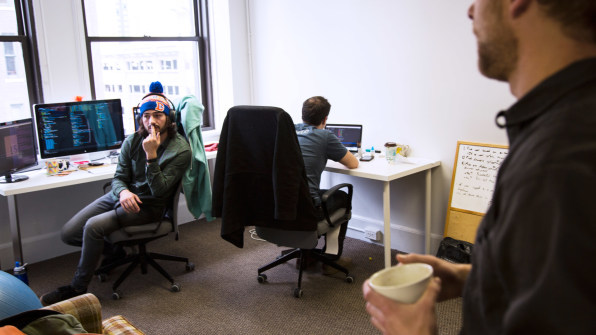 "Every Wednesday at 4:20 we have what's called a '4:20 rally,' where we have edibles and different cannabis products available, as well as some microbrews, and we as a company come together and we talk about the biggest problems we face, not just as a company but as an industry, and ways to solve them," says Kyle Sherman, FlowHub's CEO.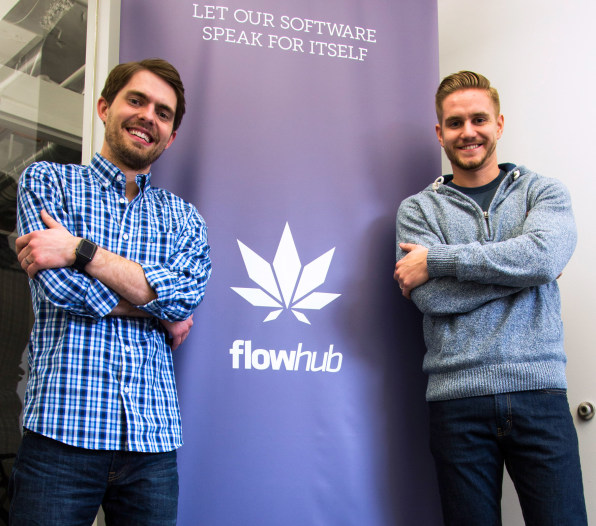 Acknowledging that many American employees indulge in marijuana consumption in secrecy, Sherman believes an open consumption policy helps cultivate a broader culture of transparency.
"As long as you deliver results, we don't care how you get there necessarily, as long as you're effective at your job," he says, pointing out that smoking is still prohibited inside of the office. "Very rarely have our employees used cannabis during the day, but our creative team, they go for [offsite] brainstorming sessions and get high during the day, and it helps them think about some of these creative problems differently, and they deliver incredible results from it," Sherman observes.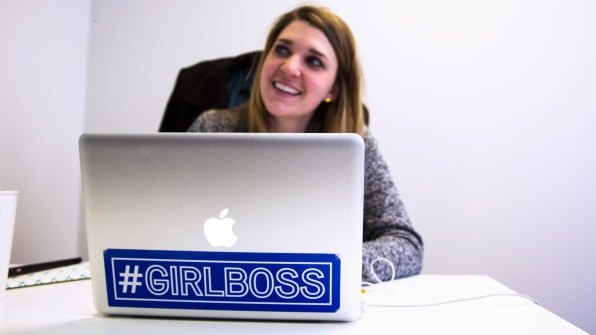 Sherman adds that just like any other substance, if he felt his employees were abusing marijuana or were ineffective at their jobs as a result of consumption, he would step in, though that hasn't been a problem yet.
That's because an important element of the hiring process is filtering out those that might abuse the substance, while targeting talented individuals who believe in the company's social mission.
Sherman describes Flowhub's recruiting process as cautious, but very open. Candidates are encouraged to talk candidly about their experience with marijuana, and the reasons why they want to be part of the industry. Sherman says he's specifically looking for employees with a certain passion for legalization, safe access, and quality control. For instance, one employee's mother used medicinal marijuana while battling cancer, and has since become passionate about ensuring that others have safe access to the medication they need.
"I think there's something very unique about Flowhub, and it's in our blood," adds Sherman, referring not to any lingering THC but rather the passion he and his employees share for advocacy and innovation in a brand new industry.