Strictly in terms of usage, Windows 10 is Microsoft's most successful operating system yet.
Windows 10 now has more than 350 million users after one year, an adoption rate that's faster than any previous Windows version. Still, those numbers came easy for Microsoft, which until now has given away—or arguably, forced—free upgrades for all consumers running Windows 7 or Windows 8.
Without the revenue that comes from paid upgrades, and with PC sales in decline, user numbers are no longer the best way to measure Windows' success. Instead, we need to look at the services Microsoft is pushing to its hundreds of millions of newfound users. Last August, I outlined some of the things to look for, so lets revisit those metrics as Windows 10 celebrates its first anniversary: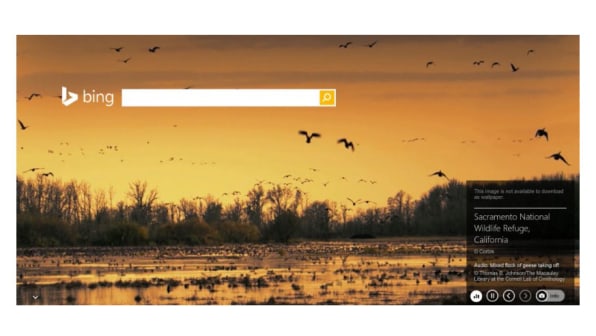 Bing is supposed to play a big role in Microsoft's Windows-as-service push. The search engine is baked into the Cortana virtual assistant, and is the default in Microsoft's new Edge web browser.
So how has Bing performed over the last year? In January, Microsoft said that Windows 10 was producing 30% more Bing search queries than other versions. Microsoft has also reported steady growth in search advertising revenue thanks to higher search volume and revenue per search. Last quarter, search revenue grew by 16% year-over-year, excluding traffic acquisition costs, and brought in $1.4 billion for Microsoft, with more than 40% of those earnings coming from Windows 10 users. Although Microsoft doesn't break out Bing's costs versus earnings, the company claims that Bing is now profitable.
There's just one problem: All that extra activity doesn't seem to be moving the needle much on Bing's market share. In August 2015, Microsoft had 20.6% of the desktop search market according to ComScore, compared to 63.8% for Google. As of June, Google's share was exactly the same, while Microsoft inched up to 21.8%. So even if the power of defaults is bringing new business to Bing, it's not coming at the expense of its biggest rival.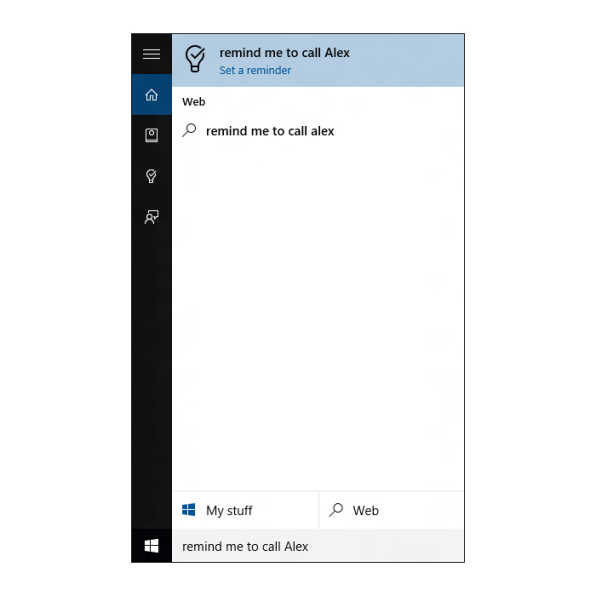 While Microsoft's virtual assistant may be giving a boost to Bing, whether it's actually endearing itself to users is harder to gauge. Microsoft noted in January that users had asked more than 2.5 billion questions to Cortana, but it's unclear how many of those queries simply involved people looking for files or programs on their own computers. (After all, Cortana replaces the search box from previous versions of Windows.)
How else can we measure Cortana's success? One way might be to look at whether people are compelled to bring the assistant along on their mobile devices, where they can view reminders, ask for information, and track flights and packages.
On Android, Cortana has been installed 500,000 to 1 million times according to its Google Play Store listing. That's a tiny fraction of the Windows install base (of which we can assume well over half are running Android), but in fairness, Cortana's Android version is only available in English. Cortana's Google Play Store ranking in the United States is slightly more encouraging: It's within the top 50 of productivity apps, ranking 46th as of this writing.
Cortana's iPhone app doesn't seem to be doing as well, with no standing in the top 150 productivity apps. But compared to the Android version, Cortana for iPhone isn't as useful. It can't alert you to missed calls on Windows 10, or let you send text message replies from the desktop. Cortana's Android version also has a widget for making quick queries from the home screen, which isn't possible on iOS.
Cortana may start to feel more vital as it ties into third-party chatbots, and maintains a presence inside Skype messaging. And with Microsoft making Cortana a mandatory feature in the Windows 10 Anniversary update, users may find that the assistant is harder to ignore. Whether they'll embrace it, we'll have to see.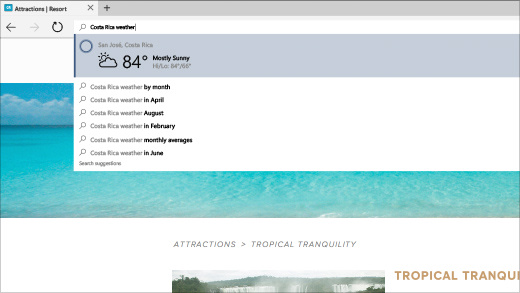 In Windows 10, Microsoft rebooted its web browser efforts with Edge, which replaces Internet Explorer as the default. The new browser feels much lighter and faster than its predecessor, and has some helpful features such as web page annotation, a minimalist reading mode, and intelligent suggestions from Cortana.
Unfortunately for Microsoft, users don't seem to care. As of June, Edge accounted for 2.75% of desktop browser usage according to StatCounter, and while that's up from 1.82% in January, it doesn't compensate for the 4.24% share that Internet Explorer lost over the same period.
Combined, Edge and Internet Explorer are now in third place in StatCounter's measurements, having fallen behind Mozilla Firefox a couple of months ago. And they're nowhere close to Google Chrome, whose usage share grew from 57.75% in January to 61.73% in June.
Perhaps Edge's newfound extension support will help make an impact, but that assumes developers will bother supporting what is currently one of the least popular desktop browsers. Microsoft has a long way to go to establish Edge as a true competitor to Chrome and Firefox.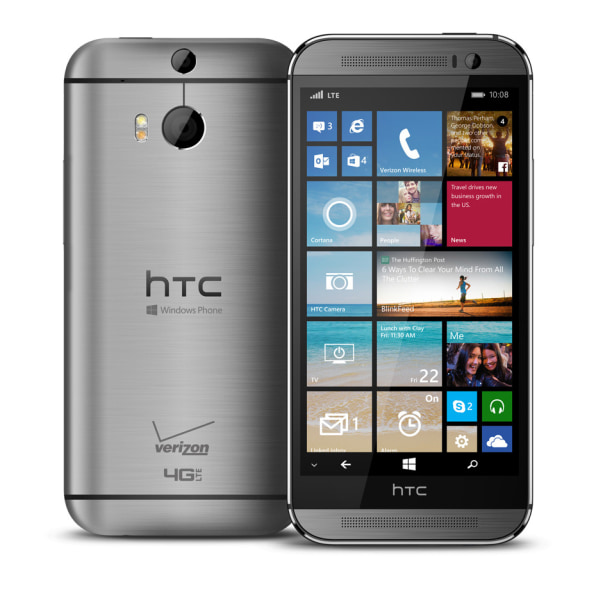 In theory, Windows 10 should have provided an indirect boost to Microsoft's smartphone operating system, now known as Windows 10 Mobile. The hope was Windows 10's widespread adoption would prompt developers to create Universal Windows Platform apps, which in turn can run across all screen sizes with minimal extra coding.
The news isn't all bad on this front, as the Windows Store now hosts universal apps from Netflix, Hulu, Pandora, Shazam, iHeartRadio, Crunchyroll, Expedia, Facebook, Dropbox, and Box, among others. Just as Microsoft envisioned, these big names brought their apps to Windows PCs, then quickly and easily ported them to Windows phones.
Still, Microsoft has been quiet on the size of the Windows Store since September, when it announced 669,000 applications. With Apple having announced 2 million iOS apps in June, Microsoft likely isn't close.
Meanwhile, Microsoft has essentially admitted that Windows 10 Mobile is in hibernation after the company restructured its smartphone hardware business. "We're fully committed to that 4-inch screen. There will be a time for it to be our focus, but right now it's part of the family but it's not the core of where I hope to generate developer interest over the next year," Windows head Terry Myerson told The Verge in March.
User adoption has dropped accordingly. Gartner found that In the first quarter of the year, Windows phones accounted for just 0.7 percent of the global smartphone market, down from 2.5% a year earlier.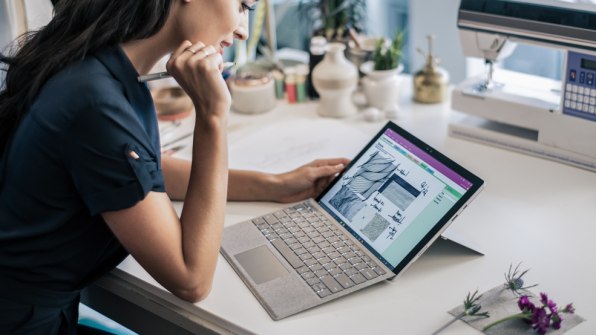 While Windows 10 hasn't been a slam dunk for Microsoft services so far, it's too early to call it a success or failure outright. Roughly a third of the user base has come on board within the last six months, and some of Microsoft's efforts, such as Cortana's chatbots and deeper ties to Xbox consoles, have only just started. And with rumors of a Surface all-in-one PC in the making, Microsoft isn't finished defining what a modern desktop computer should look like.
For those who are running Windows 10 now, Microsoft has vowed to deliver automatic updates well into the future, at least for consumers. So if CEO Satya Nadella is still set on getting people to love, rather than tolerate, Windows, he's got several more years to make it happen.