Most accelerators require entrepreneurs to spend three to six months in residence, which can be difficult for women entrepreneurs, particularly if they have families. So, in 2015, serial entrepreneur and former investment banker Carolyn Rodz founded Circular Board, a virtual 90-day accelerator for women entrepreneurs.
Circular Board's first class was held this winter with 170 women and is now gearing up for a new class that will begin this September with 500 women. The 12-week program ends with a virtual demo day where members upload video pitches to receive feedback from mentors, investors, media, and other influencers on how to improve their pitch, and to find out if investors or advisors are interested in partnering with them. Circular Board also has partnered with the UN Foundation to create Pitch with a Purpose, a pitch competition for women entrepreneurs whose businesses support one of the UN's 17 Sustainable Development Goals.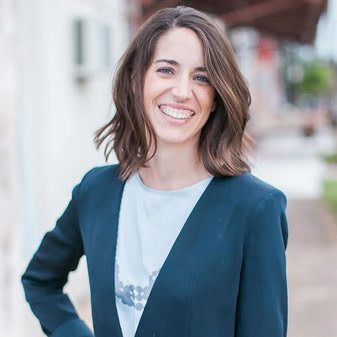 Currently, nearly half (42%) of the women in the accelerator are ethnically diverse and represent six continents. Rodz estimates that about 18% of applicants are accepted into Circular Board compared with 5% at many traditional accelerators.
All of these attributes–a large class size, a higher acceptance rate, diverse members, a global perspective, and virtual meeting space–make Circular Board unique.
While there are no hard numbers on how many women and minorities participate in accelerators, Creating Inclusive High-Tech Incubators and Accelerators: Strategies to Increase Participation Rates of Women and Minority Entrepreneurs, a recent report from JP Morgan Chase & Co, and the Institute for a Competitive Inner City (ICIC), finds that women and minorities are not participating in incubators and accelerators at the same rates as their white, male counterparts.
A recent ICIC survey of eight high-tech U.S. incubators and accelerators found that, across all of the organizations surveyed, 20% of the businesses supported were owned by women and 23% were owned by minorities. However, this percentage varied from organization to organization, ranging from 6% to 42% for women-owned firms, and from 14% to 39% for minority-owned firms. The research also found different levels of engagement: Women-owned and minority-owned businesses did not participate in the programming and resources offered by incubators and accelerators to the same degree as their white, male counterparts.
Rodz says she started Circular Board to "understand what isn't working in the current landscape for women entrepreneurs instead of trying to plug women into the current system." As an entrepreneur herself, Rodz is familiar with the challenges for starting your own business. When she was 25, she started her first company but it failed because, she says, she didn't understand the startup ecosystem and didn't even know it existed. "I was trying to do it alone," she says. "Women entrepreneurs often bootstrap to the point where it is detrimental to their mission."
Rodz also wanted to provide support to women entrepreneurs whose business models aren't focused on technology in the same way that startups like Uber or TaskRabbit are, but are focused instead on retail, energy, and health care. "The reality is there are incredible companies out there that aren't tech-based," Rodz says.
And, as a Latina woman originally from Bolivia, Rodz wanted to appeal to women entrepreneurs who typically aren't targeted by traditional programs. "New York City and Silicon Valley accelerators tend to appeal to white, Ivy League-educated women," she says. "We appeal to other women who are starting businesses and are active online."
About 99% of applicants find Circular Board via word of mouth. "We are constantly talking with people in the startup world, asking them to refer women who they think this would be a good opportunity for," Rodz says.
Considering that 43% millennial adults are people of color, it's particularly important that accelerators become more racially inclusive to ensure that future entrepreneurs are given the same level of support, the ICIC report finds. Further, according to the U.S. Census Bureau, people of color own 22.1% of U.S. businesses; women own 28.8% of these businesses, and Latina-owned businesses are the fastest-growing segment of the women-owned business market.
Unlike many accelerators, Circular Board doesn't take an equity stake in the startups that join. Instead, it charges a $1,200 fee for participation. "One of the things we found in our research," Rodz says, "is women are hesitant to give up equity to an accelerator without fully trusting the people behind it." Most accelerators will take an equity stake of between 2% and 15%, she says.
Adrianne Weir, a founder of Medolac, a company that provides commercially available sterile human donor breast milk, opted to join Circular Board instead of a more traditional San Francisco accelerator that required, as part of participation, an equity stake in exchange for a small amount of funding. Weir says she and her cofounder and mother, Elena Medo, declined the San Francisco accelerator because it offered them a lower valuation than they believed their company was worth.
The virtual aspect of Circular Board also appealed to Weir, who is married and has two daughters ages 7 and 10. "If I had joined the other accelerator, I would have had to be in San Francisco for nine months," she says. "That would be disruptive and challenging for our business and my personal life."
The virtual aspect of Circular Board also appealed to Monica Phromsavanh, founder of ModaBox, a tech platform that offers personalized online shopping services for women. "I was able to continue to grow my business while I was in the accelerator," she says, "I didn't have choose between the two."
Phromsavanh, whose parents are refugees from Laos, moved to the United States from Argentina when she was 17. She also dropped out of high school when she was 14. At Circular Board, she says, none of that matters. "At Circular Board, you still deserve the same access to investors that the others have."
Applications for the next Circular Board class are being accepted until July 31.