It's the same weird phenomenon every year. July 4th announces that the year has hit its midpoint, and then less than a month later, August 1st seems to kick off the slow steady march to Christmas. "But didn't Christmas just happen?" you think, possibly while applying UVA-absorbant sunscreen. No, it did not. That was a long time ago. In any case, there's still a sweet chunk of summer left to enjoy, and with it, a massive bounty of movies, TV shows, music, and more. There's the supervillain shenanigans of Suicide Squad, the latest dispatch from the long-reunited Dinosaur Jr., Amy Schumer's memoir, and much more. Read on for 52 suggestions on other indoor ways to occupy yourself during the dwindling days of beach weather.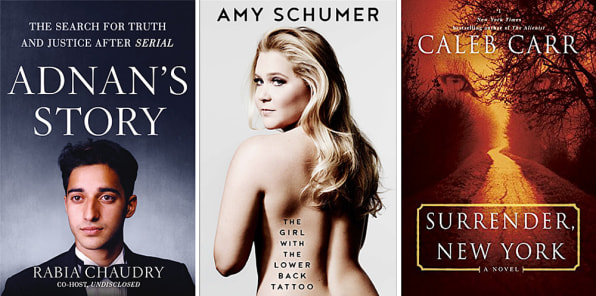 Adnan's Story: The Search for Truth and Justice After Serial by Rabia Chaudry, out on August 8th.
The Girl with the Lower Back Tattoo by Amy Schumer, out on August 15th.
Surrender, New York: A Novel by Caleb Carr, out on August 22nd.
---
[Photo Mash Up: Adriana C. Sánchez for Fast Company, Source Photos: Suicide Squad: Clay Enos, courtesy of Warner Bros. Entertainment Inc.; XOXO: Sara Swaty Roger, courtesy of Netflix; The Little Prince: courtesy of Netflix; The Get Down: Myles Aronowitz, courtesy of Netflix; Sausage Party: courtesy of Columbia Pictures; Pete's Dragon: Matt Klitscher, courtesy of Disney Enterprises Inc.; The Founder: courtesy of The Weinstein Company; Don't Breathe: Gordon Timpen, courtesy of Sony Pictures Entertainment Inc.; RuPaul's Drag Race: All Stars: courtesy of Logo TV]