Anyone can take a photo: just point your camera and fire away. Taking a photo that transcends language to communicate dread, happiness, or heartache is, however, a singular talent. It requires compassion, a patient eye, and a lifetime of practice.
It's a skill that Paula Bronstein has mastered. An award-winning photojournalist, Bronstein's focus of the past several decades has been on humanitarian issues and the ravages of war in Asia and the Middle East. In her upcoming book, Afghanistan: Between Hope and Fear, Bronstein brings her lens to bear on what the effect the Western world's post 9/11 war on terror has had on the people caught in its cross-fire. Challenging, disturbing, and at times grotesque, the photos in the book cast a light on the horrific damages that have been heaped upon a people at the mercy of a decades-long conflict.
Based in Bangkok and traveling nearly perpetually for work, Bronstein's too busy to reach out and assist shutterbugs eager to hone their crafts. But she did find the time while on assignment in Phuket to talk to us about the hardware she relies on to do her job—tools which, with time and practice, will help anyone to take photos that not only capture a moment, but also the hearts of those that view them.
Becoming a photographer of Bronstein's caliber can take a lifetime. In her case, she started young, tackling a degree in Fine Arts before moving on to internships with newspapers as soon as the opportunity allowed. Most won't enjoy such opportunities, but that doesn't mean that you can't learn a new photographic trick or two.
While there are plenty of books on the topic of photography, such as Bryan Peterson's Understanding Composition Field Guide ($18.82) and The Photographer's Eye ($18.37) by Michael Freeman, Bronstein feels that most people will find a workshop at their local community college or an online course more useful. Lynda.com offers a comprehensive course in photography that covers a wide range of topics including photography basics, lenses, understanding exposure, image composition, working with natural and artificial light, and editing your work with Adobe's Lightroom and Photoshop (we'll talk about those in a bit). You can try it free for 10 days. Thereafter, taking the course will set you back either $300 for an annual subscription or $34.99 per month. That might sound steep, but it's worth noting that for your money, you'll gain access to all 4,800-plus courses offered by Lynda.com.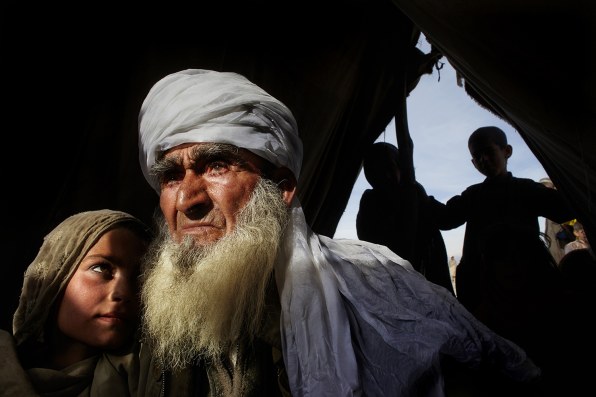 The best camera is the one you have with you. For most of us, that means a smartphone. While she doesn't rely on her smartphone's camera in her work, as an avid Instagram user, Bronstein uses an iPhone 6 for the occasional quick photo and admits to loving how well it handles video.
While the original iPhone 6 is still available, the handset can only be had with 16GB ($549) or 64GB ($649) of storage. With everything else most people use their phones for, that won't leave a lot of space for pictures and video. Happily, the latest iteration of the smartphone, the iPhone 6S, is capable of capturing gorgeous 12-megapixel photos and 4K video, and is available with 128GB of storage ($849). Bronstein uses Snapseed to tweak the photos on her phone. It's available for iOS and Android.
Bronstein's first camera was a Nikon Nikkormat. These days when she's on assignment, her tool of choice is a Canon 5D Mark III ($2,599). It's a full-frame DSLR that packs a 22.3 Megapixel CMOS sensor capable of capturing 5784 by 3861 large individual 6.25 μm pixels—so your images will be sharp, to say the least. It can capture HD video with manual exposure controls and a variable frame rate and, with its high ISO settings, is adept at capturing photos in low light. This kind of quality, however, doesn't come cheap. But if you take care of it, it'll very likely be the last camera body you'll ever need to buy.
If you need a serious memory card for your serious camera, we suggest looking at the SanDisk 64GB Extreme Pro CompactFlash Memory Card ($82.95) if you plan on doing a lot of burst photography add a 64GB SanDisk Extreme PRO SDSDXPA-064G-X46 SDXC Flash Memory Card ($33.95) as a backup or for taking well-considered still photographs.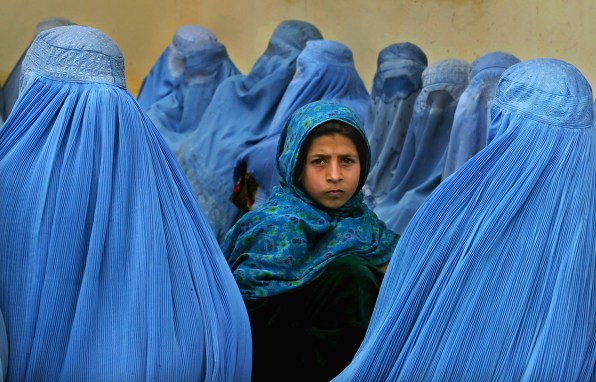 While it's possible to purchase your camera in a kit that comes with a lens, the glass you'll get is likely to be a jack-of-all-trades-and-master-of-none. Ideally, over time (or all at once if you can afford it) you should invest in a number of lenses so that you'll be ready to shoot, no matter what conditions you're faced with. For her work, Bronstein trusts Sigma's Art Series lenses. But depending on what kind of photos you're after, you might want to look at the other lines of lenses that the company provides.
To fill up your camera bag with all the glass you'll likely ever need, think about picking up a 24-70mm ($749) or 35mm ($899) lens for everything from portraits to landscape and travel photography, a 70-200mm telephoto lens ($1,149), and a 24mm lens for wide-angle shots ($849). It's worth noting that most of the lenses mentioned here can be ordered for mounts for a variety of camera brands including Canon, Nikon, Sigma, and Sony.
No matter how great your eye might be, at the end of a shoot, there's always editing to do.
"When I was working for [a newswire] for 13 years, it was a very different world," says Bronstein. "You'd shoot, you'd edit, you'd send. But now it obviously depends on the immediacy and the need [for the photos]."
Whether you're taking photos for yourself or for an employer, chances are the process will be the same: You pull out a laptop, copy your images from your camera's storage cards to your computer's drive, and commence with a preliminary edit of your photographs. For this task, Bronstein uses a 15″ MacBook Pro with Retina Display ($1,999 – $3,199). She likes it for the size of its display and relative portability. If you invest in one, be sure to spring for as much RAM, processing power, and storage as you can afford. Doing so will ensure that you'll be happy with your investment for years to come.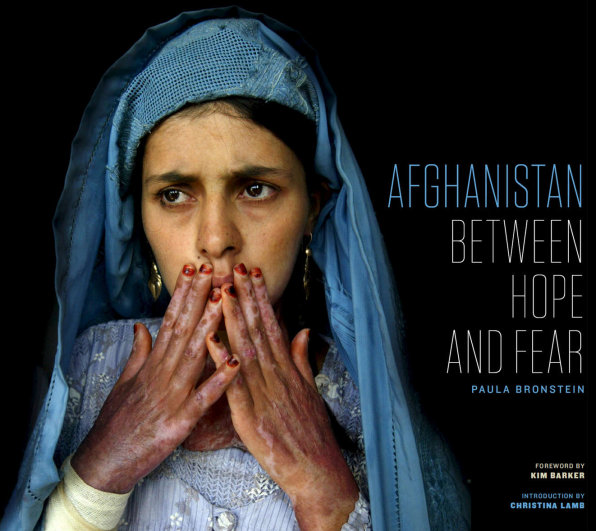 To browse and view her images, Bronstein uses Photo Mechanic ($150, free to try for 30 days). It's an application available for Macs and Windows PCs that allows photographers to quickly import files from multiple storage cards at once, rename those files, and organize them using custom filters. While the application also provides some basic editing functionality, Bronstein, like many other photographers, relies on Photoshop in order to make her photos look their best. These days, Photoshop is available via subscription from Adobe for $19.99 a month. Along with access to the software, you'll also be offered a portfolio site and 20GB of cloud storage for your photos. Alternatively, Photoshop can be had for $9.99 a month as part of Adobe's Photography plan. While the plan lacks the 20GB of online storage, with this option, Adobe provides access to Adobe Lightroom—an application that fulfills many of the same functions as Photo Mechanic—and the ability to sync your photos across the desktop and mobile iterations of both apps. This latter perk makes for an extremely nimble workflow. With it, you can shoot, save the images to your tablet or smartphone, edit them in Lightroom Mobile, and then upload them for fine-tuning at home later.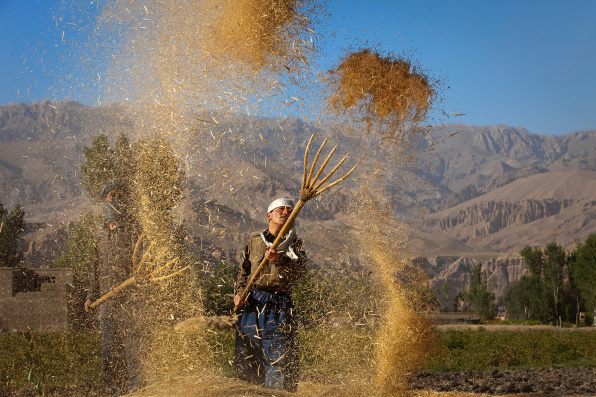 The best way to grow as a photographer is to get out there and take as many well-considered photos as you can. Don't be afraid to experiment! In the digital age, taking a bad photo no longer means that you've wasted film, and even your mistakes can easily be manipulated into something beautiful. Work hard and enjoy your craft—with time, your passion for the medium and the subjects you work so hard to capture the essence of will shine through in photos you take.