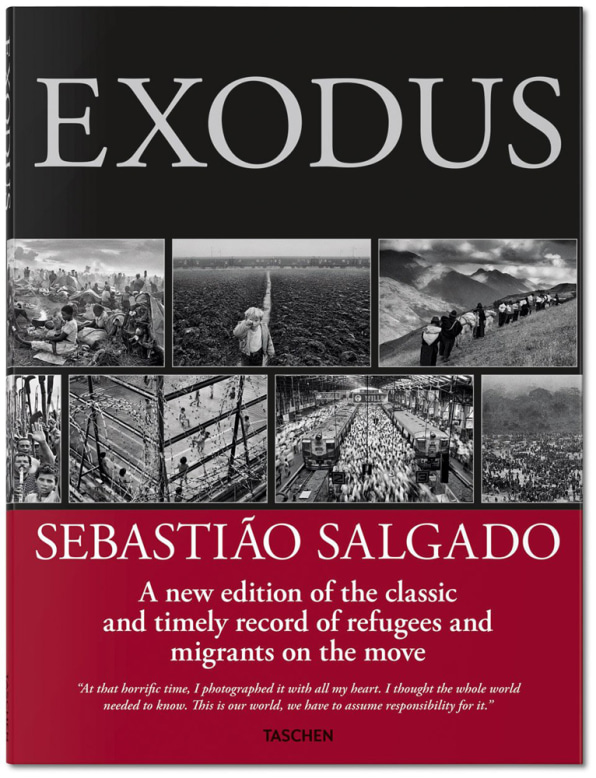 The scene looks like a refugee camp from Greece you might have seen in the news recently: dozens of tents on a hillside, and a crowd of new arrivals waiting for help. But the year is 1995, and the place is Rwanda's Zone Turquoise, which housed around 300,000 people fleeing war.
The photo is one of hundreds that Brazilian photographer Sebastião Salgado took for Exodus, a massive book first published in 2000 (then titled Migrations) and reprinted now. Salgado spent six years traveling through 35 countries, following refugees and migrants as they fled violence and poverty.
If the scale of the refugee crisis is bigger now than ever in history–by the end of 2015, there were 65.3 million refugees, and even more migrants–the struggle looks mostly the same as it did decades ago. Migrants crowded onto rickety boats in Guatemala and Morocco and Vietnam. Refugee camps often couldn't deal with the volume of new arrivals. Slums expanded in quickly growing cities in Asia.
In the first edition, Salgado asked readers to "reflect on the human condition at the turn of the millennium." But what he writes next is equally applicable now: "In its rawest form, individualism remains a prescription for catastrophe. We have to create a new regimen of coexistence."
Have something to say about this article? You can email us and let us know. If it's interesting and thoughtful, we may publish your response.
[All Photos: Sebastião Salgado, courtesy Taschen]