Today, Nest announced the newest addition to its product line: a security camera called Nest Cam Outdoor.
The camera's weatherproof industrial design is slick, but it's the software that has the potential to win over new customers–in particular, how the system manages footage. Using artificial intelligence, the camera sniffs out potential security threats rather than blindly sending notifications anytime something insignificant (or not) passes in front of it. In short, the camera aims to be a human sentry in gadget form.
"It watches and hears everything, but it only tells you the salient information," Mehul Nariyawala, product manager of cameras at Nest, says.
Nest has had a tumultuous two years, including acquisition by Google, reports of a toxic work culture, high-profile tech glitches, and the departure of its founder and CEO, Tony Fadell. Nest Cam Outdoor seems like a relatively safe bet–30% of current Nest Cam users point the product outside, and the number one request from consumers was an outdoor version. The new camera also hints at how Nest imagines our varied connected devices will fit in with our lives, which has been a struggle for the IoT industry as a whole.
Most connected security cameras are triggered by motion and send notifications based on detecting something–anything–moving nearby. "Motion and sound were interesting three years ago, but we settled for dumb alerts because motion is everywhere," Nariyawala says. "If a tree branch moves, that's a motion [so it sends an alert]. That's not an algorithm error, that's a relevance error. That noise is real."
To Nariyawala, motion isn't the only criteria for a security camera. "What we're looking for is activity, and activity that's relevant to you," he says. In order to combat relevance error, Nest is using a machine learning model to let you know if a person (versus a "thing" like a dog) approaches the camera. It does so by analyzing silhouette and motion, but it can't get any more specific than noting that it's a human; that means there's no facial-recognition–or casual racism, a serious problem with AI, as Kate Crawford recently wrote in a New York Times op-ed–yet.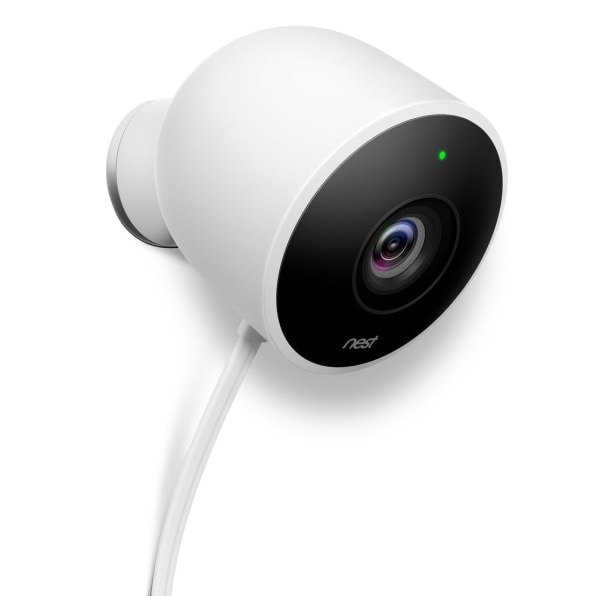 Yet recognition is the next step for the AI as it relates to the camera, according to Nariyawala, and this is functionality that Nest could add in the future if the technology becomes sophisticated enough. For example, teaching the camera that it doesn't need to send a notification if a specific person comes into view, or notifying you that it's the package delivery guy who's coming to the door.
Because the system is not exactly like a human set of eyes, it has varying degrees of certainty on whether or not it sees a person. Instead of sending notifications for false positives, the camera will alert users if it "thinks" it sees a person when it's not 100% certain. Nest hopes that these Person Alerts–which will be available on the indoor and outdoor cameras–are a more useful way to handle notifications.
"There are a lot of nuances where it's easy for a human to say, 'I see a person'–like when someone is sitting on a couch or behind a car–because the mind has an abstract capacity to think through that," Nariyawala says. "Machine learning hasn't gotten there yet. It will get there, but it hasn't . . . It's this idea that certainty drives a quick reaction and when we know for certain, we want to drive that reaction. When we don't know for sure, we want to give you just enough information for you to act. 'We think we saw something' is to augment human intelligence."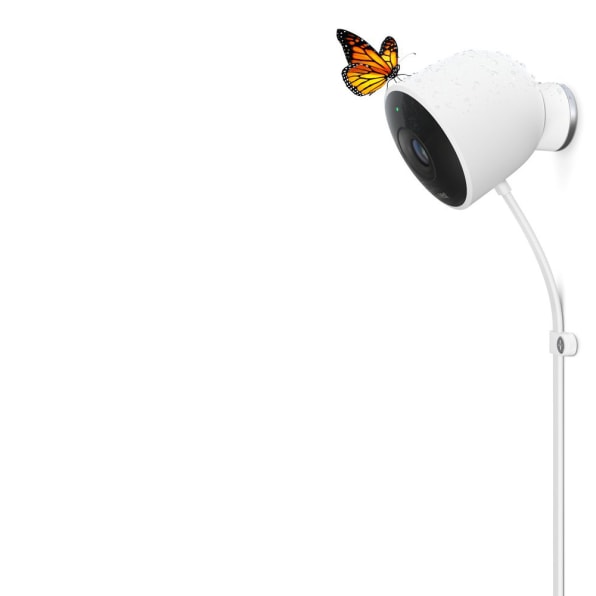 In terms of physical bona fides, the camera is weatherproof (with a rugged IP65 rating) and plugs into an outlet to ensure that users don't have to worry about swapping out batteries; instead, it comes with a weatherproof adapter and about 25 feet of cable (Nest estimates that about 75% of U.S. households have an outdoor outlet within 25 to 30 feet from where they'd place the camera, or users can drill a hole into their wall to feed the cable inside). Screw-in clips corral the cables and are an anti-theft measure, too.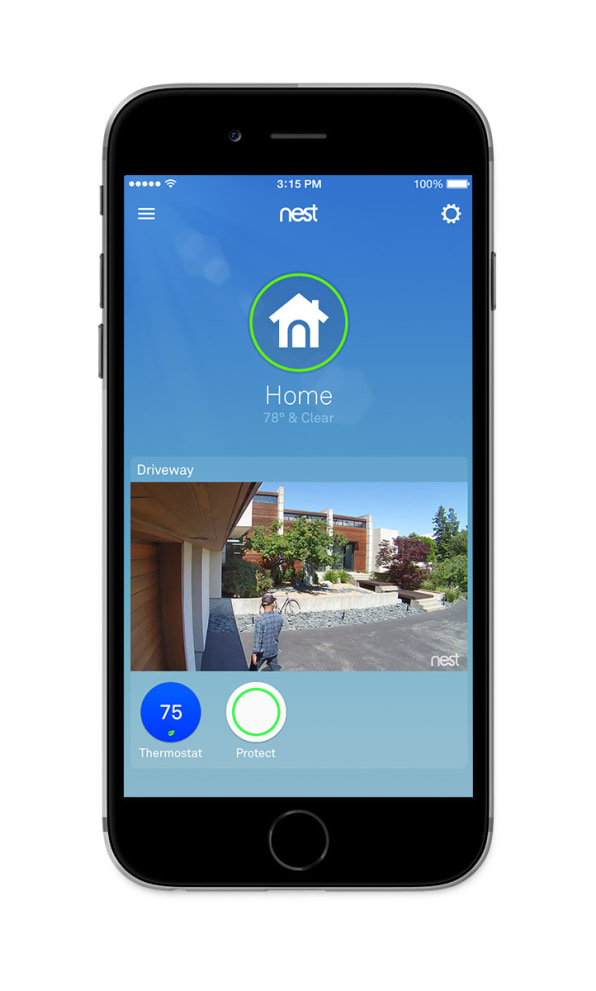 The camera's reinvented industrial design features a rounded body that sits on its base–which is mounted to a house's exterior via a screw-in bracket–via a magnet, a clever detail that lets users pivot and rotate the camera into optimal position without needing a hinge. Meanwhile, a microphone lets you remotely speak through the camera, and the camera offers a 130-degree field of view day and night. Like the current Nest Cam, it continually records footage and stores it to the cloud, which users can review via the Nest app. It can also sync up with third-party "Works with Nest" products so users can program actions–like turning on indoor lights if the camera detects a person at a specific hour. (Nest also updated the fifth generation of its app so that the UI is organized around rooms rather than devices–a hint at the company's ambitions for users to have a Nest product in every room.)
While the camera promises to do a lot, the technology hinges on the ability of its AI model to function properly. We already know that machines pick up the biases of humans. For example, software that mistakenly flags black people more often than white people for recidivism, or Tay, the Microsoft chatbot that went full-on racist in less than a day and was shut down. Let's hope that Nest's model is more nuanced.
Nest Cam Outdoor, $199, is available for preorder today, and shipping is expected in the fall this year.