"Are you a parent, by any chance?" Matt Ross asks.
I am not. After watching Ross's film, Captain Fantastic, though, the fact that he himself is a parent is immediately, unambiguously apparent.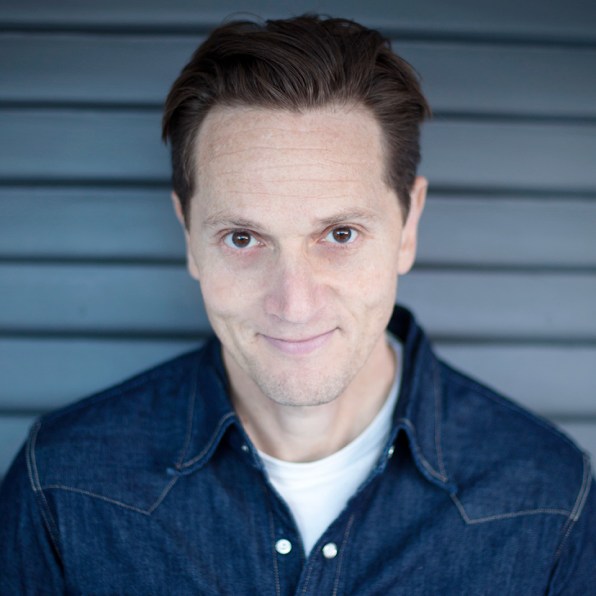 Captain Fantastic stars Viggo Mortensen as Ben Cash, a brainy survivalist raising six children off the grid, in the forests of the Pacific Northwest. (Connection with the mainland is possible via a family van named Steve.) Ben is at once father, teacher, personal trainer, camp counselor, and theologian to these kids. A typical day might include combat training, deer hunting, reading about particle physics, and quite possibly a hootenanny. Perhaps what's most radical about Cash's child-rearing, though, is his honesty.
When his wife, who has been in the hospital for months struggling with bipolar disorder, takes her own life, Cash spares his children no detail. It's brutal to watch a brood of kids ranging from age 6 to 18 receive the euphemism-free news. This moment both sets off and encapsulates the film's central conflict: the parents of the deceased so disapprove of the life Ben made with their daughter, they don't want him at her funeral. Throughout the rest of the proceedings, viewers are invited to decide whether we feel the same.
Captain Fantastic began as a way for Ross to externalize how the father of two felt about becoming a parent.
"When you have kids, you don't necessarily have the conversation with whoever your partner is about the logistics of parenting," he says. "You're confronted with this new thing and I think it's only after the fact that I discussed with my wife all of our parenting choices and we realized, wow, we are distinctly different people with distinctly different ideas about the right way to raise kids. So I had a lot of questions."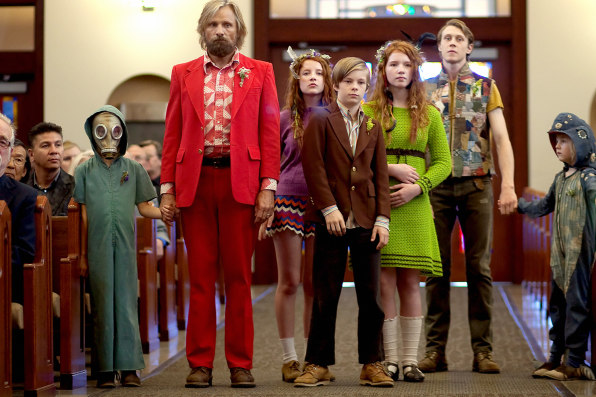 This parental conundrum ended up being the basis for the burgeoning director's second feature. Although he's best known as an actor, for now, Ross has long been interested in the storytelling side of filmmaking. He used the money from his earliest acting paychecks to finance the first in a string of short films, some of which played at Sundance. Eventually, after some budgetarily ambitious screenplays did not get greenlit, Ross made his first film, 28 Hotel Rooms, on a smaller scale. He collaborated with actor Chris Messina on the screenplay, a meditation on adultery, but shot in an improv-heavy documentary style. Because of all the footage they ended up with, 28 Hotel Rooms had an extremely long editing process. It was during this time that Ross began writing Captain Fantastic.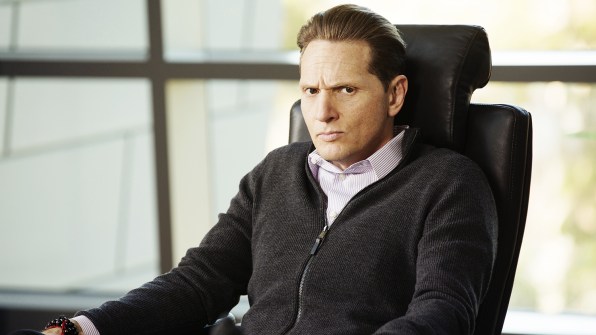 If the film's back-to-nature vibe seems in direct contrast with Ross's current TV role on Silicon Valley, villainous tech CEO Gavin Belson, that's just a coincidence. He wrote the screenplay before he started acting on the show, and held off from filming for a couple years until Viggo Mortensen's schedule cleared. ("It was worth waiting for him," Ross says.) The real reason for setting Captain so far away from a Wi-Fi connection is Ross's personal connection to the forest. He grew up in rural areas with nature-loving parents, and even lived in a teepee at some point in the '80s. He can clearly remember hunting in the forest beside his brother, both with bows and arrows. It's a visual that makes it in the movie. Ross may have started working on this project before Silicon Valley, but an anti-Silicon Valley sentiment is still pronounced.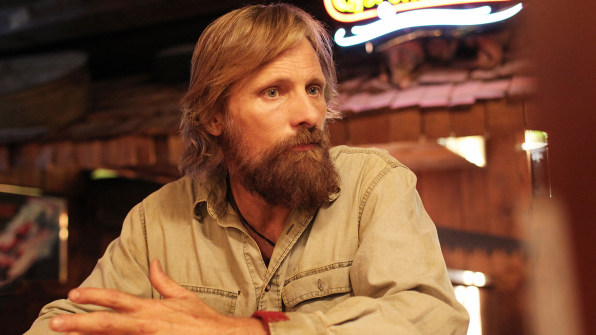 "The modern world provides many fantastic things, but I think we're really separated from everything and we have no concept of how to live in harmony with nature now," he says. "People don't know how to build a fire or hunt for food, and I think these certain skills connect us to the life cycle in a really profound way that's lost. The movie isn't really about that, but I personally believe those skills are important."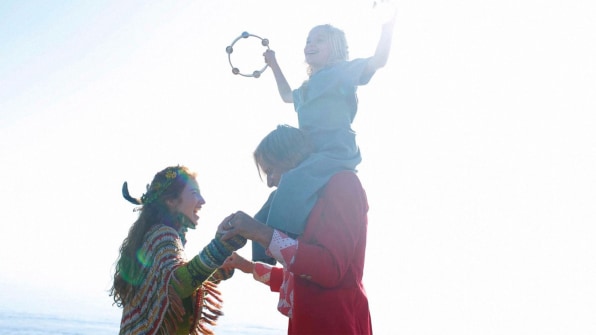 What the film is about is the hard choices of parenting. Because it was a production with far more moving parts than 28 Hotel Rooms, Ross had a lot more touch choices to make about the look and feel of Captain Fantastic. Luckily, the familial vibe of the movie was reflected behind the scenes with a collaborative atmosphere. Ross encouraged everyone on set to bring their ideas to the table, including props and set design suggestions. The "Jesse Jackson 88" shirt Ben Cash wears at one point in the film is Viggo Mortensen's actual shirt that he got while campaigning for Jackson. Viggo apparently thought it made sense for his age and political bent to have that shirt. Ross agreed. It was just another reason to be happy with his film's lead, whom he'd delayed shooting the film for.
"We are defined by who we collaborate with," he says.
Who does one collaborate with more in life than family?
related video: Jim Gaffigan Explains How He Balances Parenting And A TV Career