Last month, President Obama signed PROMESA, a law designed to help restructure Puerto Rico's crippling debt. But long before that, an accelerator based in San Juan called Parallel18 was working to improve the island's financial prospects, one tech job at a time. Now the group is midway through mentoring its first class of startups that could offer promising employment opportunities for Puerto Ricans.
Here's how Parallel18 came to be: In 2014, the Puerto Rican Science Research and Trust, an NGO, contacted the veteran startup coach Sebastian Vidal, who had been the executive director at the government-funded accelerator StartupChile. Science Research and Trust asked Vidal to create a similar accelerator in Puerto Rico that would emphasize the unique advantages of growing businesses on the island. It would be funded primarily by the Puerto Rican government, which saw the need to invest in the knowledge economy, despite the fact that it was facing the very real possibility of financial default. (The organization's name comes from the 18th parallel north latitude, which goes through Puerto Rico.)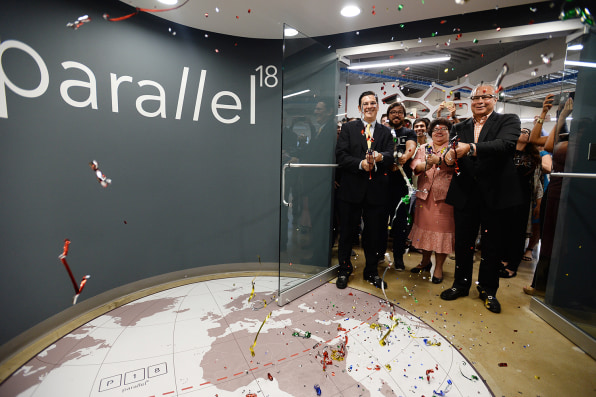 When Vidal arrived in Puerto Rico in 2015, he began exploring ways to attract startups. "First one is the strategic position that Puerto Rico has on the map: We're three hours from Bogota and three hours from New York. And we thought that was valuable for entrepreneurs that wanted to work in either Latin America or the U.S.," Vidal says. "The second one is that when you come to Puerto Rico, you can experience Latin American culture but with U.S. infrastructure."
For instance, Vidal says that if you have a startup in Colombia and you want to start operating in the U.S., you'll likely head to Silicon Valley, where you're probably hit a wall because you don't know the right people who introduce you to the most powerful players. Puerto Rico can act as a cultural prep point to prepare Latin American entrepreneurs for the U.S. market and serve as a networking bridge. With that basic philosophy in mind, Vidal put together a team for Parallel18 and assembled its first class of startups.
Vidal sought out later-stage startups that an incubator would be unlikely to accept. The ideal companies were less than three years old, ready to scale, and with a solid prototype in place. Thirty-six startups fit the bill for the first class, which arrived in Puerto Rico on April 16 of this year, each of them receiving $40,000 to complete a course that includes such standard accelerator benefits as access to mentors, local companies, and the group's nascent investor network. Of the 36, Vidal says that 60% to 70% are software companies, while the other 30% are focused on biotech, hardware, solar energy, and food. This first group will graduate in August.
As Vidal and his team forge ahead, they are dedicated to giving back to Puerto Rico. And so, Parallel18 has lined up funding that will match up to $75,000 raised by three startups in each generation–as long as those three startups maintain operations on the island. Though there are challenges to doing business in Puerto Rico–startup essentials like e-banking are lacking; public transportation and taxi services could be improved–there are also clear advantages. Quality of life, for one: In addition to the year-round 80-degree Caribbean weather, rent is 40% cheaper than the average in the U.S., and engineer salaries are 30% to 40% below the U.S. median for comparable skill sets.
There is, of course, the elephant in the room: Does the ongoing debt crisis endanger Parallel18? The group has secured funding from a government grant to keep running for the next two years, so it won't shut down before then. But if the government does not reinvest, Parallel18 will become much more dependent on private funding, which it's already attempting to secure. The group is already feeling the weight of the situation, as Puerto Rico's uncertain future hinders Parallel18's ability to keep growing its network and bolstering the benefit package it offers startups.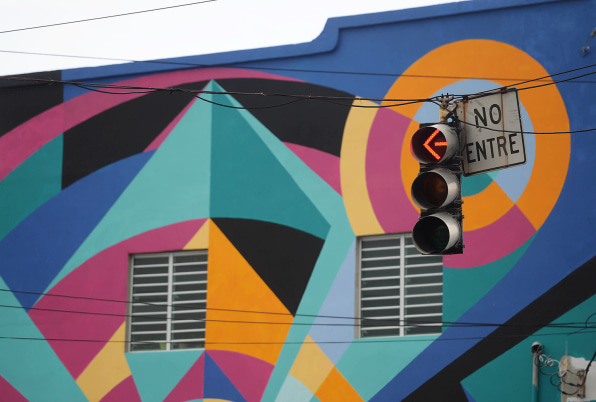 "The majority of mentors we bring here, they come here with very low expectations. They think that Puerto Rico is falling to pieces, but they realize when they arrive here that it's not like that," says Vidal. "But of course it's a risk here, and people are saying 'no' to coming here."
And now that the government has defaulted on its debts, Parallel18 has no choice but to wait along with everyone else to see how the future plays out. If a different cabinet comes to power, it might not prioritize tech investment, and Parallel18 could be out of its main source of backing, which currently accounts for two-thirds of funding.
Vidal is realistic about the impact these issues could have long-term. But for now, he's focusing on finding startups to fill up the second class. He's pleased that soon-to-be-graduates of the first class have recommended candidates; and now that the word is out about Parallel18, he's received applications from startups in Spain and Argentina, as well as medical and biotech startups hoping to tap into the island's 50-plus years' of expertise in pharmaceutical manufacturing. This is all promising, because for Parallel18 to grow, it has to gain access to bigger markets and more high-powered entrepreneurs.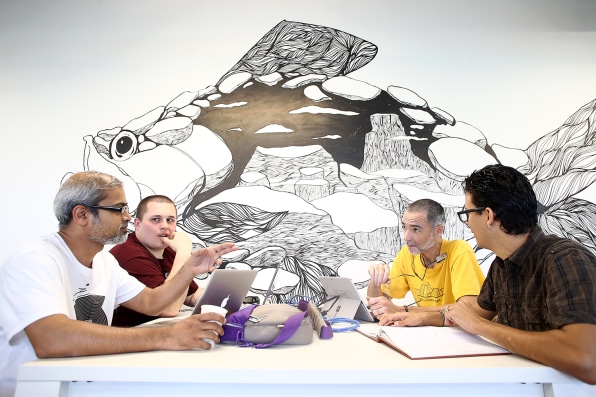 This is the tightrope that Parallel18 must walk, growing its service while eyeing Puerto Rico's tenuous recovery. As much as it's touting itself as a bridge from Latin American and Spanish-speaking business to the U.S., Vidal and his team are keenly aware of the importance of helping the island's economy. While the startups they convince to set up shop won't be able to employ a significant portion of unemployed Puerto Ricans, Parallel18 can be a job funnel for young computer engineers graduating from the University of Puerto Rico who typically go to the mainland for employment. As he's grown the local tech scene's network and reputation, Vidal has received unexpected support from other institutions, including local banks, that believe in what he's doing. This has proved enormously beneficial.
"We needed to figure out a way for companies to open bank accounts in a week. Everyone said it's not going to happen, that it will take three months at least, but we did it in three days," Vidal says. "Because they are in this situation, people are open to working faster and trying to help these startups get better. It's hope."