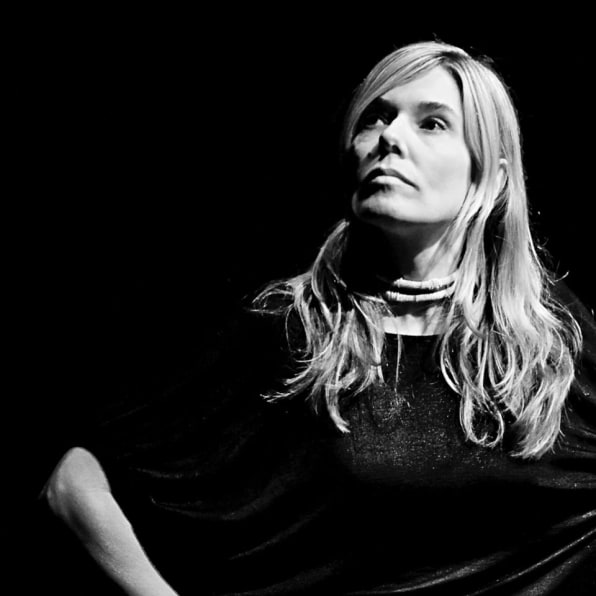 The answer is a resounding "yes," according to several designers we interviewed and previous reports. "Today is a sad day," says Marina Willer, a partner in Pentagram's London office. "We are closing doors, to clients, friends, talent, economical growth and generosity. We are turning our backs to the open arms that created the European Union. That cannot be good for design, for business, for culture, or for our futures."
Of course, it's still too early to know the vote's full repercussions. But here are the biggest concerns that leaving the EU brings up for British professionals in a variety of creative fields, including motion graphics, interaction design, branding, furniture, and publishing.
Design education could suffer
Benjamin Hubert runs the experience design studio Layer. Some 95% of his employees come from mainland Europe. "As a studio, we're growing fast at the moment," he says. "To continue to get more and more creative people is going to become more and more difficult if it becomes hard for people to come over, to have that freedom of movement, and to also feel secure about coming to work in the U.K."
Hubert also employs people through Erasmus–an acronym for the European Region Action Scheme for the Mobility of University Students–a program that funds internships and apprenticeships for students. "You obviously have to be part of the EU to be eligible for that, which means no creative businesses [in the U.K.] which often have Erasmus students are going to have that opportunity," he says. If students have less access to the best design firms–many of which are in London–they may miss opportunities to get on-the-job experience that's vital to their education.
"London is one of the hubs of the world and is a creative powerhouse," Hubert says. "It has one of the highest percentages of architecture and design firms and part of that is built on our cultural diversity. That is going to be seriously jeopardized by this 'bring borders up' mentality. As a design practice, inclusiveness and togetherness is how we think and work."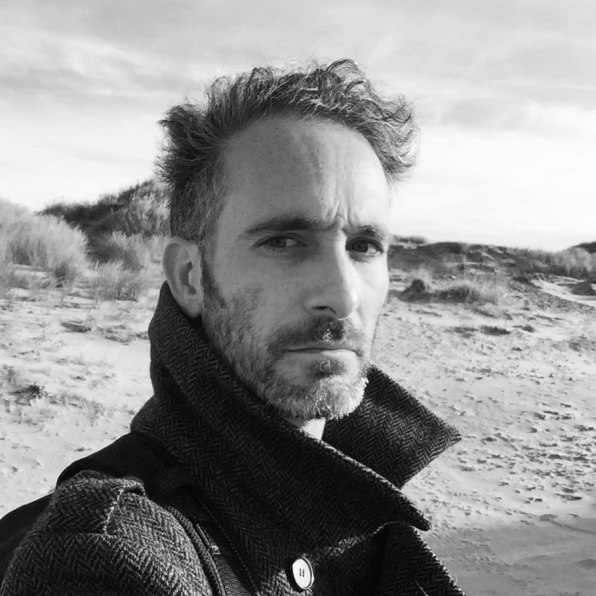 Matt Webb, former CEO of the design consultancy BERG, echoes similar sentiments. "Our unique strength is our design and engineering education," he says. "When we leave the EU, we need to ensure we have access to those students because they start and are the vital energy of new businesses. They mustn't be charged international fees—we need to encourage their presence with as close to the same low fees as they have now."
London's design community might become more insular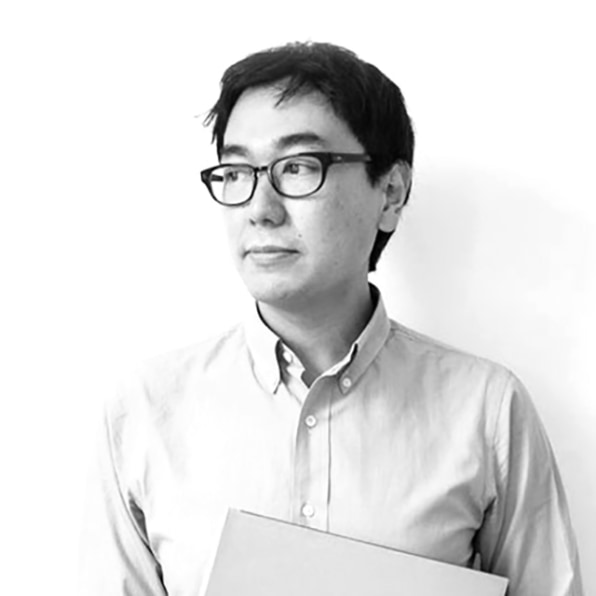 Yuri Suzuki, an interaction designer originally from Japan, moved to London a decade ago because of how international the city is. "I have always been amazed by the mix of cultures and how they create new movements," he says. "I have been in the U.K. for over 10 years and have never felt like an 'immigrant.' In fact, I've always felt it was a positive thing. However, since the conservative party—the Tories—have been in power, visa rules have been getting stricter and stricter. I sometimes feel unwelcome and guilty as an 'immigrant' to the U.K." And the more closed off the U.K. becomes, the worse the sentiments for international residents–designers or otherwise.
To Mat Heinl, CEO of Moving Brands, the impact on design talent is uncertain. "We have always found that diversity is a fundamental aspect of world-class teams and over the years we have employed people from almost every country in the EU," he says. "Because of free movement, it's been simple and quick to organize as an employer. More importantly it has meant that we have had access to an incredible talent pool. London is recognized as a global creative center and therefore many talented people come here to study and work. After today it may be a little more of a chore, and more people may be drawn to other great cultural and creative centers like Copenhagen, Paris, Barcelona, and Berlin."
London design could become less exciting
David Sheldon Hicks of Territory Studio–a creative agency that specializes in visual effects, digital design, and motion graphics–believes that his firm's work is all the more exciting because of its diverse staff.
"We are a completely international collection of designers, animators, and producers here at Territory," he says. "I love collaborating with people from around the world, be that clients, colleagues, or providers especially in Europe where the cultural differences and views are vast. I consider us to be extremely lucky in that way."
Brexit may make it more difficult to maintain that diversity. So Hicks thinks U.K. businesses will have to get creative–luckily, their specialty–with how they work around political restrictions. "For me personally [Brexit] sends the wrong message. …Fortunately the creative industries in Europe and the U.K. have consistently ignored the boundaries set by politicians and found our creative means to work together so I'm hopeful we can move past this setback."
London could become less of a business hub
Daniel Harvey, experience design director at SapientNitro in London, echoes many of the same sentiments about a potentially less international workforce, but he also thinks this could impact his client base.
"Many companies have used London as their central European hubs," Harvey says. "That could change the center of gravity from London and the U.K. to, say, Frankfurt and Germany instead. Agencies always follow suit with their clients out of practical necessity. That could create a native talent drain as well. What we produce could change as much as who produces it. Business-critical initiatives will always follow the creative and client talent. The nature of the work could become more mundane and less transformative. My personal design heroes have come through the U.K.–I'd hate for that to change now."
Benjamin Hubert is also concerned about his potential client base. While his industrial design and technology clients are mostly from the United States and Asia, the furniture companies–like Moroso, Classicon, and Ligne Roset–that enlist him are mostly from mainland Europe. "We're often used by these companies as a conduit to the U.K. and the London market where they use our reach and out presence to help them establish footholds," he says. "How attractive that will be to them going forward is a big question mark for me."
Employee engagement strategies will shift
Ije Nwokorie, CEO of the branding agency Wolff Olins, believes that Brexit will mobilize him, politically, both on his own and at his company. "In how it will affect my job, I have to do three things," he says. "One: Excite our people around a progressive and inclusive agenda born of optimism in the face of an increasingly loud regressive and exclusive rhetoric that emanates from fear. Two: Make a wider case for creativity as the solution to our problems as opposed to risk-management and protectionism. Three: Elevate my own personal practice so I'm even better plugged into the way the mass of society feels about the world today and not get lost in the bubbles of New York, San Francisco, and London."
The vibrant startup community could cool down
Pat Fahy, creative director of the innovation and branding agency Seymourpowell, has seen London become Europe's Silicon Valley over the years and thinks the city's attractiveness to startups may wane.
"If we look at technology and innovation alone, we've witnessed over recent years Old Street, Shoreditch, and Hoxton in East London grow to wear the crown of being the digital hub of Europe; startup businesses become pioneers in mobile, social, and gaming development," he says. "These new successful businesses have been formed and jobs have been created. They're successful not just because of our homegrown talent, but also from the industry people we invite into the U.K. whilst having an open border policy."
Matt Webb thinks that for London to continue to entice these companies, the United Kingdom as a whole has to think of ways to continue to bring people in who might be turned off by the Brexit vote. New funding mechanisms and business infrastructure for startups is one way. "We have to maintain a strong system for innovation and investment," he says. "The U.K. is becoming the home for a strong and pan-European startup ecosystem of VCs, acquisitions, accelerators, and founders. We need to find the points of potential friction and avoid them."
Creatives might lose income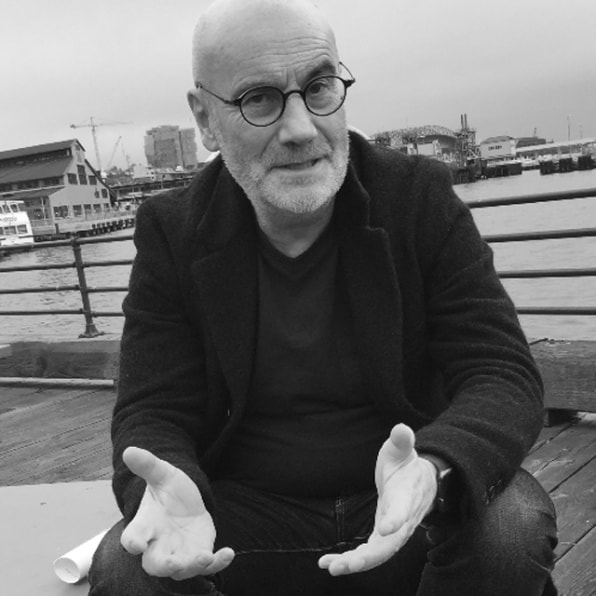 Many fear that Brexit could help start a recession (though not everyone agrees). Already international markets have tanked, and the pound has lost value. Those in the creative industry would not be immune to financial vagaries. "The financial and fiscal implications on my job as a designer, writer, publisher, and educator, and on the creative industries as a whole, are too tortuous to think about at a time of deep gloom. They are also largely unknown," says Adrian Shaughnessy, co-founder of the publisher Unit Editions. "What I can be sure about is that I haven't met a single person in the U.K. 'creative community' who was even remotely toying with the idea of voting for a Brexit. In fact, the creative people I know were amongst the most vocal in their denunciation of the Leave campaign's scare-mongering, isolationism, and casual racism."
Reporting contributed by John Brownlee, Kelsey Campbell-Dollaghan, Suzanne LaBarre, Meg Miller, and Mark Wilson.