The pressure on women to be what society considers "beautiful" starts at a young age, and as the father of two girls ages 13 and 7, it's something Danish director Nicolas Winding Refn thinks about quite often. "I read a lot of fairy tales, and it's interesting that every other word in our mythology regarding women is usually about beauty," he tells Co.Create.
Why are we so obsessed with beauty? What's it like to be beautiful? How is being part of the first-ever selfie generation affecting young people? Refn explores these questions in The Neon Demon–though this film, which centers on a 16-year-old Los Angeles model named Jesse whose youthful beauty inspires jealousy, obsession, and much worse, isn't aimed at kids.
The over-the-top, highly stylized horror film is too much for even some adults—when The Neon Demon screened in competition at the Cannes Film Festival last May, there were film critics who were outraged by the shocking depictions of necrophilia and cannibalism.
Be forewarned: The Neon Demon isn't America's Next Top Model.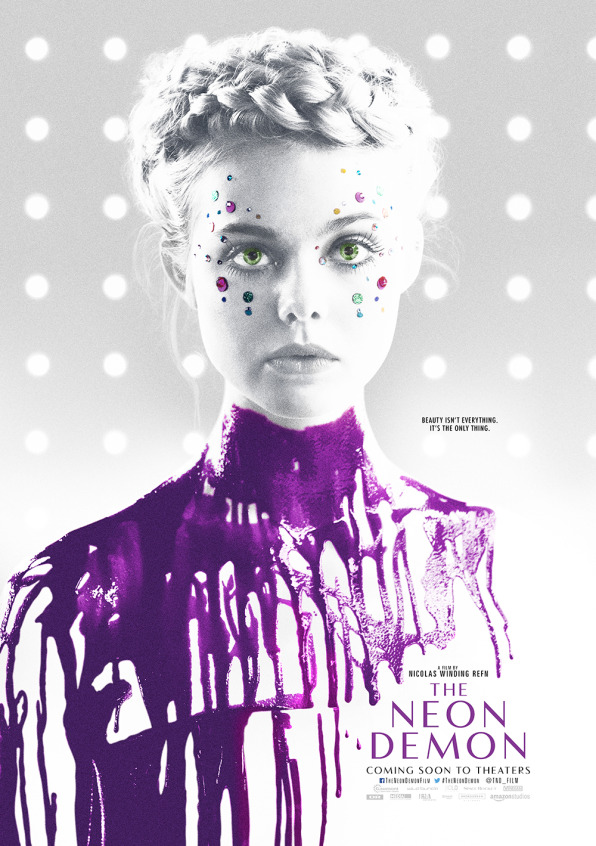 The mixed reaction hasn't phased Refn, whose films include the Pusher trilogy and the Ryan Gosling films Drive and its follow-up Only God Forgives, which were condemned by some critics for the level of violence depicted in them. "I always consider polarization a success. I'm not interested in good or bad. What I'm interested in is how you are going to react," he says. "I am much more interested in your reaction than mine. I'm not a political filmmaker. I don't have a kind of agenda."
That said, he adds, "I have opinions, and I have contradictions in my opinions. As you see in The Neon Demon, I'm intoxicated by beauty, by the power of beauty. I'm also equally appalled."
What's concerning to Refn is how beauty is increasingly associated with youth. "That, to me, was a great basis for a horror movie because, eventually, it will start to feed on itself," he says.
Elle Fanning, whose last big role was as the sleeping beauty Princess Aurora in Maleficent, plays Jesse, a teenager who is rather innocent when we first meet her. The character comes to appreciate and even enjoy the power of her beauty and its affect on people as the film goes on.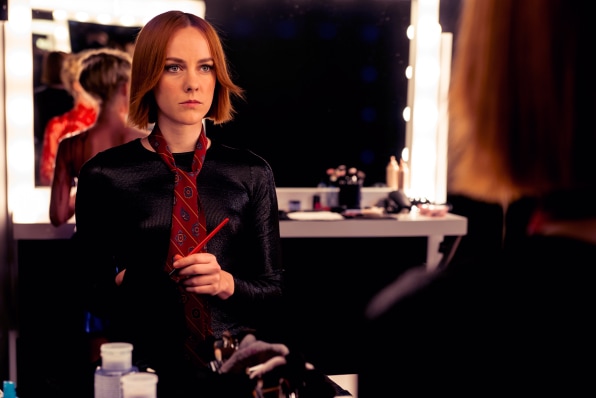 Casting the role of Jesse was difficult. Refn wanted an unknown actress, but he couldn't find the right person. Then his wife, Liv Corfixen, brought up Fanning's name. Refn reached out to Fanning's manager, who sent him pictures from a fashion shoot she had recently done. After seeing the photos, Refn arranged a meeting with the actress in Los Angeles. "She came over to my house. It was kind of strange because she was 16, four years older than my eldest daughter at the time," Refn reflects.
The director was impressed by how professional Fanning was at such a young age, and Refn says she got it when he told her that he wanted to make a film about beauty and that he wanted to "live out the part of being a 16-year-old girl, but I'm not, so I have to live it through you."
Refn, who has made films focused on men in the past, was surrounded by women while making The Neon Demon. Aside from Fanning, the cast includes Jena Malone as a makeup artist, Abbey Lee and Bella Heathcote as models, and Mad Men alum Christina Hendricks, who makes a quick appearance as Fanning's agent.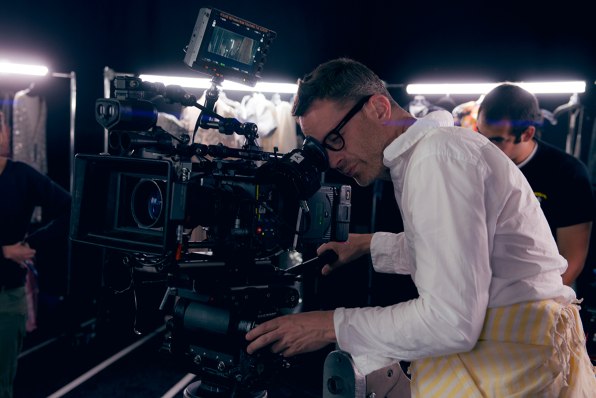 Women played key roles behind the scenes, too–Refn cowrote the script with Mary Laws and Polly Stenham, Natasha Braier was the DP, and producer Lene Børglum is Refn's producing partner in their Space Rocket Nation production company. "I like to be around women more than men," Refn says. "It was the perfect scenario for me. I always say, 'The more masculine you want to be, the more feminine you have to become.'"
If you see The Neon Demon, you will notice that the male actors, including Keanu Reeves, who plays against type as the creepy and menacing manager of the motel where Jesse lives, and Desmond Harrington as a sleazy fashion photographer, are given only fleeting roles in the film. "Men have no place in the movie. The male characters were like the girlfriends of other films. They're plot devices. They're there to tell a certain part of the story mechanically. In the end, the film is all about women," Refn says, pointing out that the guys disappear about halfway through the movie. "They were no longer needed in the film, so I took them out."