The idea of reimagining and reinventing everything we do, across our entire industry, for a connected world of billions, sounds like an incredible opportunity. It also sounds like an incredible amount of extra work. Do we really need to reinvent everything?
The answer is, happily: no. But we do need to learn how to connect. For all of the hyperbole, the world really is changing.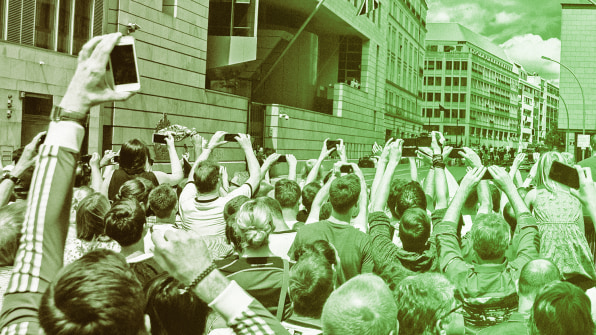 Klaus Schwab, chairman of the World Economic Forum, refers to the present era of connectivity as the "Fourth Industrial Revolution." The first Industrial Revolution was powered by water and steam, changing the way we built things. Electricity powered the second and enabled mass production. In the third, electronics and information technology accelerated scale and complexity.
Now we are in the fourth, an era of connection between our physical, digital, and biological worlds; a new phase of massive creative potential, where everyone has the power to share anything with anyone. This era brings with it an avalanche of new, creative ideas and opportunities.
Take, for example, the case of Soko. All over Africa, artisans make jewelry. But for most of history, their goods were only for sale in hyperlocal markets. Those artisans that could export often received little compensation for their work. To address this problem, three entrepreneurial women in Kenya started an online network that allows artisans direct access to buyers. It's called "Soko," which means "marketplace" in Swahili. Since getting connected, African artisans are now part of the $32 billion jewelry industry that sells to the U.S., Europe, and Australia.
Businesses like Soko are emerging from all over the newly connected parts of the developing world. These new businesses will come from places like Lagos, not Davos, New Delhi, not New York. And to thrive in this connected era, the marketing industry must evolve.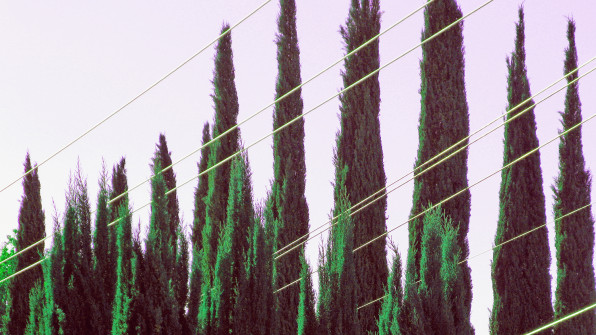 Despite the global connection occurring, for the last 20 years the marketing industry has become extraordinarily fragmented. Our challenge is to find new ways to organize talent so we can build together not just on one brilliant idea, but to scale all ideas. We do not need to reinvent it all. Our marketing revolution is not to simply be "more creative" but to be "more connected."
Marketers are best equipped to do this because of the ability to connect technology with humanity and to pair design and storytelling. The idea of organizational re-design is not a new one; it was central to the creative process developed by Bill Bernbach, one of advertising's pioneers. When he sat art directors and copywriters at the same table, they were connected and equal. It happened again in early 1970s when British advertising agency BMP created the planning model.
Every time we take a step closer together, the process can get easier and the work will improve.
In a connected world, ideas will come from anywhere and be worked on by everyone. As a marketing industry, no matter where we sit, we must be able to identify, nurture and build on the work of others with the same passion and enthusiasm as if it came from our own teams.
We need to be okay embracing ideas that do not come from someone with the same logo on a business card, or from the person without a business card at all. Let's continue to build on the work of others, and when someone asks us, "who created that work?" We can turn to one another and confidently say, "We did."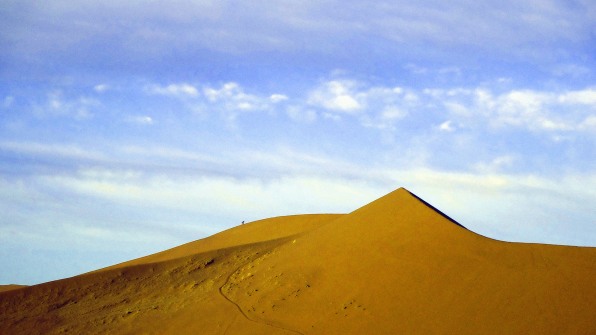 We need to abandon our industry's obsession with originality and focus more on building better ideas that create value.
In our relentless, annualized pursuit of originality, we miss the chance to convert award-winning experiments into long-term sustainable systems. We've lost some of the distinction between architecture and design; between structure and innovative expressions of structure. Good ideas should not be abandoned in the name of pure originality. The first two-page magazine spread was not the last. We do not need to re-invent the wheel. Let's focus on creating better ones.
Finally, we need to work more closely together as an industry, as clients, as agencies, and as platforms. All of us have a role to play. We all need to put collaboration at the center of the creative process. When it comes to being a partner to the creative industry there's a lot more we can all do, including the teams at Facebook. We remain committed.
Connected we can create anything but only if we are far more connected in how we create everything.
---
Mark D'Arcy is the Chief Creative Officer for the Facebook Creative Shop. Nunu Ntshingila is the head of Facebook Africa.