The world loves movies, and there probably couldn't be a more obvious place for that statement than Cannes. But today, producers Lawrence Bender (Pulp Fiction, An Inconvenient Truth) and Steve Golin (Spotlight, The Revenant, Mr. Robot), along with BBH creative chairman John Hegarty, and UNICEF's chief of public advocacy Claudia Gonzalez, were on stage at Cannes Lions to discuss how that love can be translated into cultural change.
Bender said he saw the positive impact of film through An Inconvenient Truth, which played at the Cannes film festival 10 years ago.
"I got to see first hand how a movie can inspire, educate, and help create a movement," said Bender, adding that whether it's a Quentin Tarantino film or a documentary on a global issue, film is about one thing. "At the end of the day we're just telling stories. Making a documentary is very hard, it's not just about what the subject is, it's about what engages you personally. You have to find a way to connect with the audience. Maybe the audience doesn't know or doesn't care about an issue, or doesn't know they care, and it's all about how you get them to care."
For Golin, a movie like Spotlight represents a great story that was able to tap into an issue in a way that sparked further conversation and action.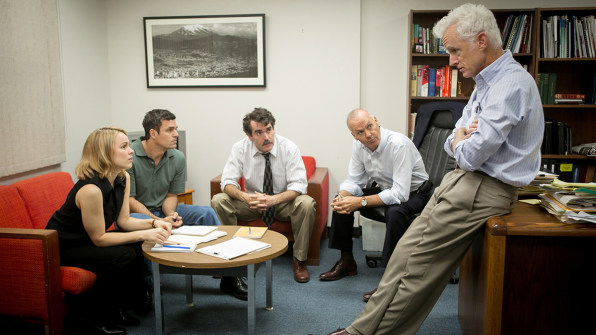 "Initially the pitch of pedophile priests molesting little kids isn't a very commercial subject," said Golin. "But there were two aspects to it–there was one about the death of investigative journalism, which is obviously a big topic and very interesting. But the other interesting topic in the movie was about how this huge conspiracy was going on and so many people knew about it."
Golin pointed to the cases of Jimmy Saville in the U.K. and Jerry Sandusky in the U.S., as examples of wrongdoing that many people knew about, but did not act on. "People know this is going on, and it's not any different with human trafficking and drugs, I think people know a lot of this is going on and they don't do anything about it," said Golin. "Part of what was great about the experience with Spotlight was, a lot of the survivors who had never talked about their experiences, came out of the woodwork to talk about it, and felt that because of this movie they had license to talk about it. There were quite a few priests and people in other walks of life that had abused children, who really had a light shone on them, and a number of people were arrested."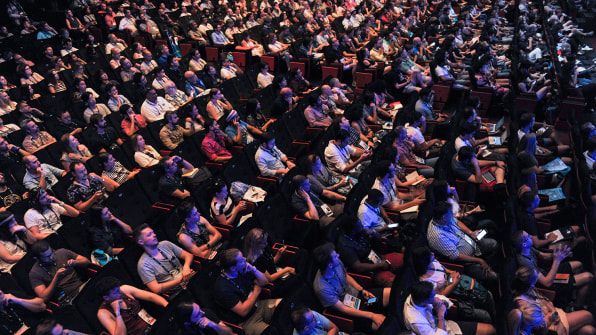 Gonzalez agreed that the impact of film can have a very real impact on culture, using Bender's An Inconvenient Truth as a prime example.
"I was telling Lawrence earlier that there are 175 million children in the world that yearly are affected by water problems created by climate change," said Gonzalez. "If we didn't have An Inconvenient Truth, probably that number would be 500 million. If we had 10 Lawrence (Benders), maybe it would only be 50 million children affected. So this is the power of cinema."
Gonzalez and Hegarty also pointed to the success of the UN's Global Goals campaign and how it's "We Have A Plan" spot had a big impact thanks to playing in cinemas around the world. Hegarty said that Nielsen reported that one in three people who saw it could recall is unprompted.
"That is absolutely amazing, when you think of the ad-blocked world we now live in," said Hegarty. "Hopefully that has to do with the creativity, but it also has to do with cinema and what cinema can do."
Gonzalez then premiered the next spot in the Global Goals campaign, focusing on issues facing women and girls in education, health care and more, that featured an globe-trotting Spice Girls cover. The "#WhatIReallyReallyWant" spot was directed by M.J. Delaney, and will launch on YouTube and in theaters around the world later this summer.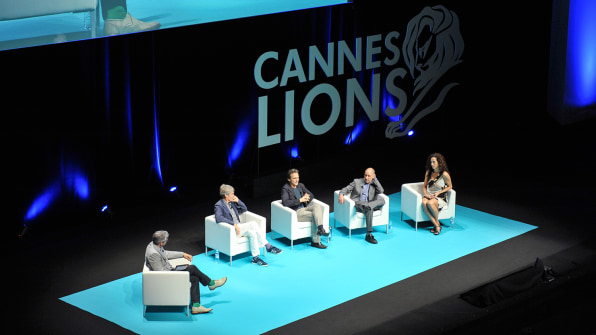 But for all the impact film can have on culture, it's still entertainment, and an entertainment business, a point not lost at all on Golin and Bender.
"I was on a panel a few years ago where it asked how it's important to make movies that make a difference, and I said I don't agree with that at all," said Bender. "That's part of what we do, but another part of what we do is make movies that are purely entertain, and have nothing to do with changing the world. So, the answer is no, but having said that, of course everyone's here because we have a conscience and a desire to make a difference, so it does seep into what we do. And sometimes we set out to make a story that effects change. It's a combination."
There are movies whose only goal is to be entertaining, but Golin said there are still opportunities to have characters with a conscience, who say things that are relevant to global issues. "I still want to make films that are entertaining. Movies cost a lot of money so you want to get the money back to the people who give it to you, but you can do more and I think if you have that mindset, there's a way to do it without pandering."