In 2011, Lauren Holliday dropped out of college 20 credits short of a diploma. "Not that I wanted to. I was devastated about it," she says. "I just couldn't afford it at all."
Fast-forward five years, and Holliday is now a well-paid marketing consultant with a startup on the side called Freelanship, which is aimed at connecting students with paid freelance work in lieu of free internships. She believes early job success is rigged in favor of rich kids who can live off their parents' largesse while working free, 40-hour-a-week internships. She also thinks the student loan system gouges young people's wallets unfairly.
So who does she have her eye on when she casts her ballot come November? Donald J. Trump.
Seven out of 10 women have an unfavorable view of Trump, according to an April Gallup Poll. But how about the rest, some of whom actively support the presumptive GOP nominee? In technology and business, some high-ranking women are openly supporting the candidate, while others are doing so in secret to avoid the judgment of their colleagues.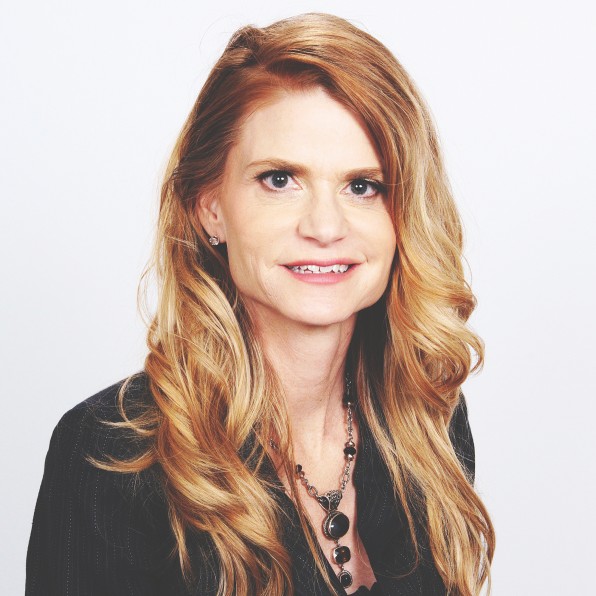 "He's one of us," says Deborah Gregory, founder of a legal practice in Houston. "He truly understands our frustrations and our problems and knows what we need to be successful." Gregory says she's eager for Trump to bring about a smaller government, reduce regulation, and lower taxes—all hallmarks of a traditionally conservative platform.
In conversations with women in business across the country who support Trump, the common themes that emerged include admiration for his honesty (he's not sexist or racist; he's just "being real"); his support for business; and his ability to "shake up" the status quo. Not everyone we spoke to agreed to be quoted on record (not all that surprising, given that a female Trump supporter was pelted with eggs at a recent rally). But we found them through connections or communities of fellow supporters on Facebook groups like "Women United 4 Trump" and events like Women in Business for Trump.
Trump's base might be fired up by his controversial views on immigration and nuclear weapons, but the women we spoke to tended to cite the candidate's pro-business proposals. In September 2015, Trump revealed a tax plan that cut taxes for both people and businesses, while closing tax loopholes and cutting deductions. To limit big-government spending, he wants to slash funds for the Department of Education. He also promised to get rid of a "tremendous amount of regulations" on CNBC.
Meanwhile, he also bemoaned the federal government making profits off student loans in his book, Crippled America. And he's promised to rip out the Affordable Care Act, which has proven unpopular with many small business owners, and replace it with "something terrific."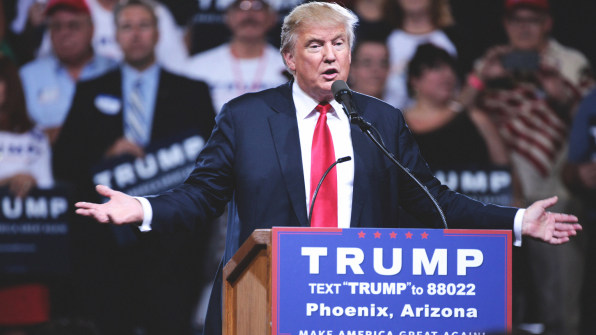 Trump has been fairly vague about how he'll accomplish these goals, but his candor and perceived authenticity has gone a long way toward convincing the women we spoke with that he'll make good on his promises. But being forthright in his opinions doesn't necessarily give him a pass for not getting the facts straight—something Trump hasn't always been good at.
"I wish they would just say I got it wrong, because I know as a businesswoman, I didn't do things right all the time," says Nadine Cleberg, a former financial compliance officer and current CEO of a business consultancy in California.
One of the most common points of praise for Trump was that he raised his children well. "That's really what caught my eye, is how he encouraged and undergirded and uplifted his children into entrepreneurial endeavors," says Cleberg.
Gregory, the Trump supporter from Texas, also believes that his encouragement of his daughter Ivanka stands as evidence that Trump doesn't hate women, despite his repeated habit of calling specific women like Hillary Clinton, Arianna Huffington, and Rosie O'Donnell "dogs" or "pigs." "His daughter is extraordinarily successful in business," she says. "I'm sure that growing up, he encouraged her. If he really disliked women she wouldn't [be]," she says.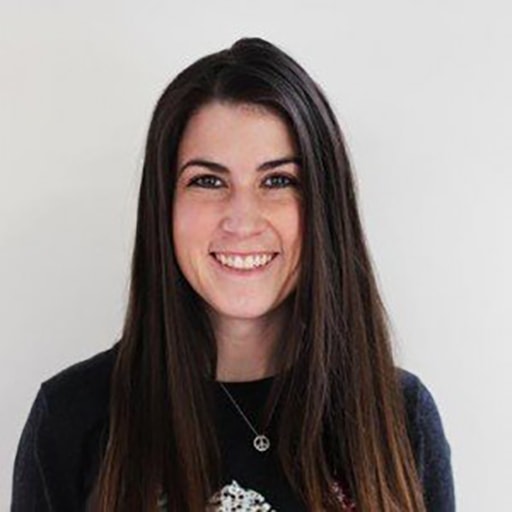 Both Holliday and Gregory take his off-the-cuff comments as mechanisms of his campaign, rather than heartfelt statements. And another Trump supporter, a vice president at a publicly traded tech company, says that the media "might have overblown" Trump's views about women and people of color. If anything, they say, Trump's lack of "political correctness" is refreshing. The person requested anonymity because their employer requested that they refrain from sharing their political views with the media.
"I do not think he's racist or doesn't like women at all," Holliday adds. "He'll just hit whatever will hurt. He's just using the best dig he can get."
Trump has one other thing going for him as far as these women are concerned: He's not Hillary Clinton. "I'd rather deal with him than deal with someone like Clinton," says Holliday. She feels Trump is more accessible to his constituents than the former secretary of state. Meanwhile. "I lived through the Clinton years," another supporter tells us, who requested anonymity. "I have seen too much; read too much."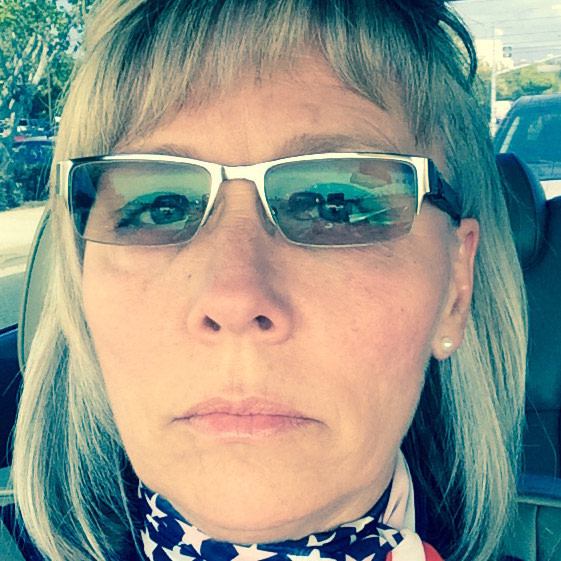 Cleberg provides a little more insight into why Hillary is so hard for her to get behind. "If we were to change our minds about Hillary, we'd want to know that she can be intimate and authentic. But she's had to be tough," she says. "As a woman, I get some of that and I have sympathy for that, because there is a high and a hard price to pay for that." Even so, Cleberg says, she needs to be able to connect with the person she votes into the presidency: "I'm not comfortable, and she hasn't made a way for me to be comfortable."
Meanwhile, for these women, Trump's political inexperience and flexibility on certain issues have only added to his appeal. His supporters are willing to let him "grow into a position," the anonymous supporter adds. "We trust his instinct."