In his gray plaid suit, James Corden looks way more Brit Dandy than Big Daddy Kane disciple. But then he starts rhyming. The late night TV host and West End import turns out to be fast, furious, and funny on the Drop The Mic rap battles driving his show lately, even if he doesn't look the part. It only figures that the guy who wrote Corden's rhymes for him never did either. At the time he signed a million dollar record deal with Jimmy Iovine, Jensen Karp didn't resemble a rapper so much as he did a child accountant.
Chances are, if you've seen a famous non-rapper dropping hot bars on TV this year, Jensen had something to do with it. He's a wildly productive comedy writer, podcaster, and everything–doer, and he's the guy award shows come to when they need a hip hop bit, but not the absurdist parody of The Lonely Island. Jensen's approach is far more fundamental. He's restoring punchlines back to their rightful place in hip-hop, and combining the career he has now with the one he almost had.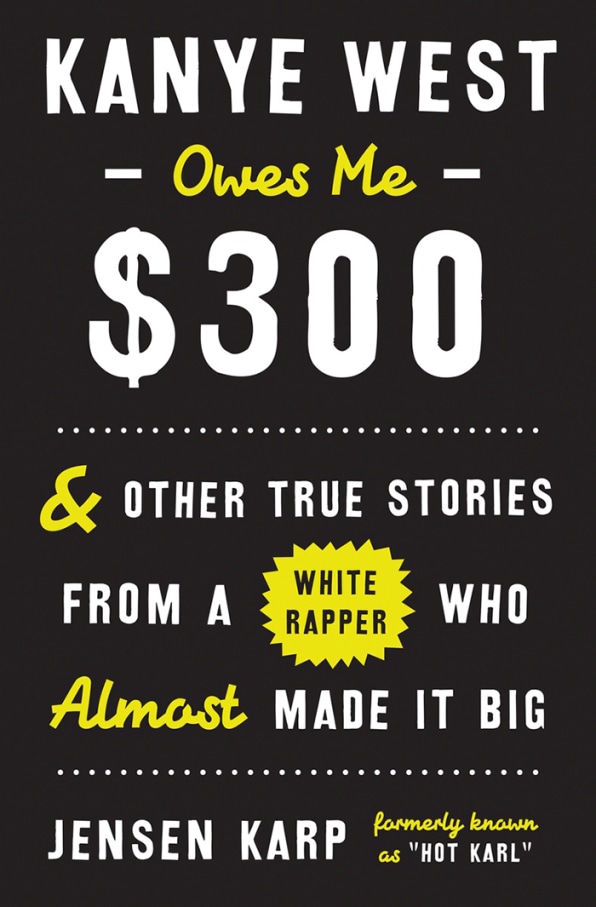 As he details in his just-released memoir, Kanye West Owes Me $300, Karp has a deep and deeply fascinating history with rap. In 1999, he was known as Hot Karl, an unbeatable battle rapper with an unforgivably bad name. He signed a monster deal with Interscope, recorded tracks with the likes of Redman, Mya, and his book's namesake–and then it all fell apart. Like, completely apart. The book leaves off just after explaining exactly why most hip-hop heads in 2016 have never heard of Hot Karl. Although in the as-yet unwritten aftermath, Karp gravitated toward writing comedy, he had kind of been needling that thread all along. Part of the reason people responded to Hot Karl in the first place was because he was funny as hell.
"When the battle raps were starting to happen, I was just as influenced by Don Rickles as Grandmaster Flash," Karp says. "So I was able to mix those two worlds through hip-hop."
His approach to battling in high school hallways and post-show cyphers was similar to the set-up/punchline formula of stand-up, but with the freewheeling spontaneity of improv. That instinct served him well back then, and it was something he still possessed long after taking an L in the music industry and moving on to a series of new hustles.
Jensen's first post-Karl move was co-founding the pop culture art empire, Gallery 1988 in 2004. The following year, he got his first writing job in an unlikely place: the world of pro wrestling. He was hired to inject a little levity in between suplex slams on Monday Night Raw. He only stuck around for six months, but it was eye-opening to write funny things for other people to say—even if some of those people were named Triple H. It was ultimately in his work with the gallery, though, that he met someone who gave him his first real boost in comedy.
In 2009, the producers of Lost hired Gallery 1988 to collaborate on a guerilla marketing initiative. When they asked Jensen whom he saw as the face of the stealth campaign, he immediately suggested Paul Scheer, an industrious comic performer and writer Jensen knew was obsessed with Lost. Although they already had friends in common, it wasn't until working together that the two became friends themselves and Scheer took the fledgling writer under his wing. Pretty soon, Jensen started seeing the inside of more writers rooms.
Until getting the deal for Kanye West Owes Me $300, Jensen mostly kept his hip hop past to himself. He removed Hot Karl videos from YouTube whenever they cropped up, and responded coolly whenever people addressed him as Karl.
"I found it condescending, even though they were probably just being nice," he says. "It was the way I looked at it. I was a failure. Nobody could be a fan of a failure."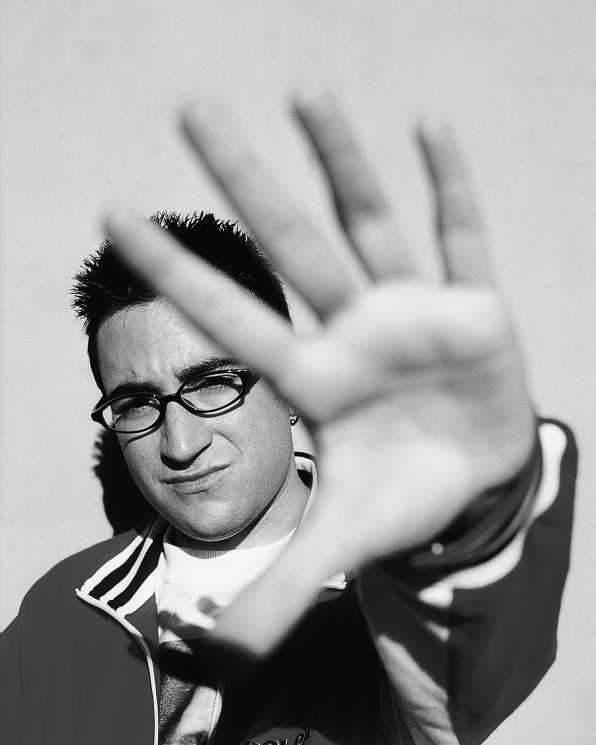 Once Jensen came to terms with his past, following a book deal and many years of intense therapy, word was out. The Artist Formerly Known As Hot Karl was the designated hip-hop hitter at many award shows. When frequent Rihanna duet partner Drake hosted the ESPYs in 2014, though, he didn't need to know anything more about Jensen than his t-shirt to sniff out a shared sensibility. It was an obscure Murder Inc shirt from the now-forgotten TRL-era moment when Ja Rule, DMX, and Jay-Z threatened to form a supergroup. The trio released one Source cover photo together and no music whatsoever, but Jensen had that cover enshrined on a shirt. As soon as Drake noticed, he gave Jensen a long, searching look. Then he pointed in the general direction of Ja Rule's tiny bandana and gave a thumbs up.
"Drake was so up for anything," Karp says. "If you had an idea for a lyric, he was open for it, he was just game to do anything, and was so cordial and funny."
At one point, during dress rehearsal, Jensen snuck a joke into the show that Drake didn't know about. The host was comparing honorable mention athletes to musicians, saying that the hottest songs don't always win Grammys, and he had no idea Jensen told the producer to project a huge picture of Macklemore on stage just then. The audience ate it up and the host turned around to see what was behind him.
"Drake looked at me and he knew it was my joke and he just shook his head," Jensen says. "When I saw him later, he said 'You're keeping that in, right?' and I said 'Oh yeah.' Then it got picked up by a lot of outlets as Drake's shot at Macklemore."
Earlier this year, another award show moment lead to Jensen's biggest hip-hop comedy win yet. "Leo Got Fucked By a Bear," the Revenant-inspired jam from Kevin Hart and The Rock, was the most talked-about moment in the 2016 MTV Movie Awards. Its viral success served as proof-of-concept for an idea Jensen had been kicking around for a decade: celebrity rap battles. Now that Jensen had highly sharable proof that he could write for and train very famous people to spit rhymes on TV, the door was open. He went to his manager and asked for a meeting with James Corden.
It was the Iggy Azalea episode of "Carpool Karaoke" on Corden's show that did it. After Jensen witnessed the late night host wiping the floor with Azalea on her own song, he knew this was a man with verbal dexterity.
"I went into a meeting with James and his creative partner Ben saying I'd love to do this on this show because I know you can rap," Karp says. "They literally pointed to a board of upcoming guests and said 'pick someone.' We decided to do Anne Hathaway."
Following the inaugural edition of Drop The Mic, which Jensen wrote with The Late Late Show writer Eliza Skinner, a a second round quickly followed, with David Schwimmer and Rebel Wilson. It was an even bigger success. Viewers were loving the clever insults, the humility it takes to withstand them, and the simple thrill of seeing celebrities do something more difficult than karaoke or lip syncing. The segment is quickly starting to become a regular highlight of the show, with Jensen's recent colleague Kevin Hart dropping by.
Between the book and the recurring late night gig, Jensen's writing career is heating up. To some degree, though, so is his long-denounced hip-hop career. Last week saw the release of Nova Rockafeller's "Who I Be" video—the first song blessed with a Hot Karl feature in a very long time.
While it's unlikely Jensen will ever return to hip-hop full-time, he's currently enjoying the best of both worlds, in a way that is both funnier and better-rapped than the collaborative Jay Z and R. Kelly album of the same name. If Hot Karl going down in flames is what it took to lead to this point, then it wasn't a failure at all.