For the longest time, the Cannes Lions was an advertising festival and awards celebration–the biggest and broadest in an industry chock-full of festivals and awards celebrations. But just as advertising itself has expanded far beyond the confines of the TV commercial, printed ads, and billboards, so too has this annual gathering.
Now called the Cannes Lions Festival of Creativity, it marks a meeting point between the worlds of advertising, marketing, entertainment, media, and technology, all jostling for their share of real estate in front of our eyeballs. It's a place where Iggy Pop and Harvey Weinstein, cross paths with Spotify CEO Daniel Ek and Airbnb CEO Brian Chesky, who will bump into the people who made the Taco Bell emoji, put Liam Neeson in "Clash of Clans," or created the sweetest Indian detergent ad of the year. It's basically Mos Eisley for the business of culture.
But besides collecting hardware to show off to prospective and current clients, what's the big deal? Why do people from all over the world, in these cross-pollinating variety of businesses, gather here every year? It can't just be the rosé. That's what I asked top execs from award-winning agencies Deutsch, 72andSunny Amsterdam, Droga5 London, and R/GA.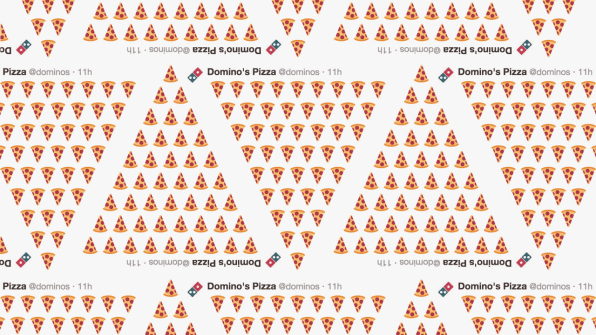 Winston Binch, chief digital officer at Deutsch North America
"It's the town square of creativity, marketing, and media. It's a great place to learn, find inspiration, network, and recruit. There's no conference or festival like it. I leave with ideas and leads every time. It doesn't hurt that it's set in the South of France. Odds are high that you'll end up on a yacht."
Carlo Cavallone, partner and executive creative director at 72andSunny Amsterdam
"Cannes is the one event where people from brands, advertising, entertainment, and (increasingly more) other disciplines, meet and discuss the industry with a perspective that feels truly global and non-market specific. It's a very inclusive event. Despite the competition between marketers, media, and agencies to win space and attention, it still feels quite democratic. No other event is so crucial, almost 'inevitable,' for the industry in its broader sense."
Nick Law, vice chairman and global chief creative officer at R/GA
"Two things have happened to the world of advertising that give Cannes a good reason to exist. First, the good work in the industry has become more distributed. There is world-class work coming from every corner of the world, from New Zealand to Peru to Latvia. Cannes Lions has become the meeting place for our world. Second, the advertising industry is being changed by (and so is now connected to) a lot of other industries–from Silicon Valley to Hollywood to NGOs. Cannes has embraced that dizzying diversity and created a festival that has an ever-expanding constituency."
Chris Wollen, chief marketing officer at Droga5
"I think Cannes matters more and more beyond the awards, especially since clients have been attending in force. It is a big moment in the year when all the key decision-makers–clients, agencies, media–all focus on creative. There was a time before clients attended that many clients and companies never took time to truly think about, study, and discuss creative. And now agencies and creatives who think about that all the time and always celebrate that at Cannes have an elevated role because of the industry-wide focus."
Cavallone: "They are a massive amplificator of ideas. The good ones, and the bad ones. The ones worth spending time considering and the fads. I think that the exposure Cannes gives you comes with a responsibility. You have to approach a talk or a panel with honesty and wanting to contribute with something meaningful to the broader conversation. It's not just about riding a trend or throwing another buzzword around."
Wollen: "Like any good discussion, you need talking points and the talks and panels do that. If one is super successful, it will drive the discussion over drinks that evening and breakfast in the morning and ideally in boardrooms weeks later. No one likely changes their marketing plans because of one talk or panel but the discussions that follow may lead to real evolution of marketing plans to come."
Law: "Given the need for connecting these players, any exchange of ideas is a good thing. The talks and panels can be uneven, but if curated well, there's plenty to learn. The informal conversations in and around these events are likely to be as enriching."
Binch: "Not too long ago, only agencies cared about Cannes. Then came the brands. After that, the tech and media giants. It used to be called an advertising festival. Now it's a creative one. But at it's core, it's still about advertising and marketing. It's just that there are more players in the game. Everybody from management consulting to Vice to Facebook to BuzzFeed to SnapChat to Hollywood are in the ad business now. The diversity of the speakers is representative of the ever-changing face of our industry. With each passing year, there are more and varied perspectives featured on stage. It's a great thing. It pushes us all forward. Diversity makes everything better."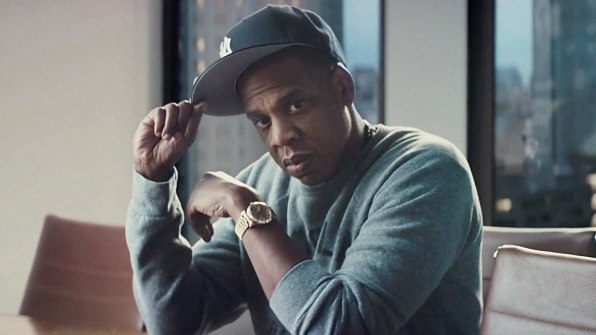 Law: "Whatever wins Lions definitely influences the coming year's work. This can be a good and bad thing. Seeing what's possible can be inspiring, but not if the only goal is to win a trophy the next year. Meeting great people, and recruiting them, gives talent a global mobility that effects work for the better everywhere."
Cavallone: "If you want your work to be progressive, you have to make sure that you listen to the right sources–a few talks and panels seem to cover themes that, by the time Cannes comes, are already overdone. The best conversations are often forward-facing, and instead of reflecting on current trends they strive to bring fresher and more disruptive, maybe less agreeable, opinions to the table."
Binch: "Cannes helps you understand where and how high the creative bar is set. We don't design our ideas to win at Cannes. We design them to create brand fame and move business. Quite often the top ideas at the festival are not just the most creative but the most effective–creativity moves product better than anything. You take inspiration not just from the talks, meetings, and casual conversations, but also the show. Awards matter."
Wollen: "Studying creative opens up people's minds, surprises them, helps get marketers out of category boxes, expected thinking, rules, and norms. Awards aside, it is incredibly healthy for clients and agencies to be jealous of other people's great work. Nothing is more motivating and healthy in a competitive marketplace than to see other great work. There is no doubt in my mind that what clients and certainly creatives see at Cannes influences the ideas they come up with and maybe more importantly the ideas they approve and fund in the year to come. 'I wish I had done that' is the healthiest thing anyone can say in our business."