On Monday at its Worldwide Developers Conference, Apple announced a truckload of new features for its four main operating systems–macOS, iOS, watchOS, and tvOS. And some of those new features look like bull's-eyes.
When Apple demonstrates them onstage at a big press event, all the new OS tricks all look dazzling. But when it comes time to download the updates and start using them daily, only some of the new features prove truly useful. This depends a lot on your own workflows and habits of course, but it's safe to say that some features smooth out rough spots in the OS, remove steps and clicks, or just do really cool stuff.
Assuming you use both an iPhone and a Mac, these are the features you'll probably start using right away when macOS Sierra and iOS 10 ship next fall.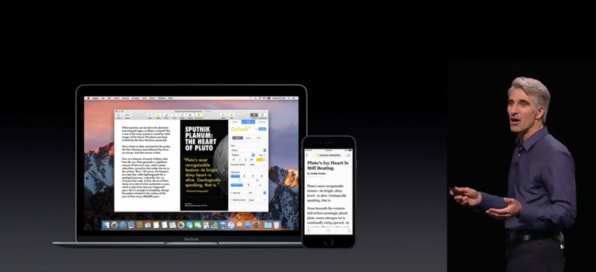 Apple has been trying to develop more and more "Continuity" features, which aim to make the iPhone and the Mac work in concert. Universal Clipboard is among the most useful of these yet. It lets you clip images, video, or text from within the Safari browser on your iPhone, and paste it into a document on your Mac, for instance. We consume lots of different kinds of content on mobile throughout the day, but we still often move to the Mac to do our more involved projects. So it makes sense to be able to easily move useful content from mobile to the desktop. It works the other way too; you can grab some content from your Mac and paste it to your phone on your way out the door.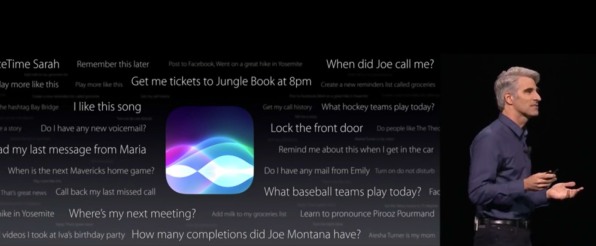 Apple made a powerful move when it finally opened its Siri voice-based personal assistant to third-party app developers. "Hey Siri, call me an Uber" will now finally be possible when iOS 10 and macOS Sierra arrive this fall. Apple has been working with a group of third-party developers to develop Siri-enabled apps, but all developers will soon start building Siri control into their apps, so the best uses of Siri in apps probably hasn't been seen–or even thought of–yet. Such is the power of a strong developer community–it's independent developers who usually build a platform's killer apps.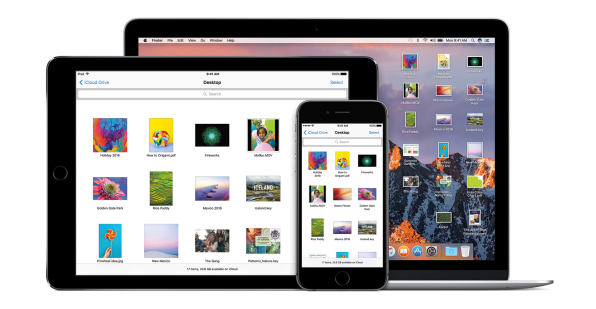 Many (Apple) devices, many files. Of course you want the file you need on the device you're using right now. So the thinking goes that if we put our documents in the cloud, we can access them from anywhere on any device. Yet somehow, Apple's approach to cloud storage has seemed clunky in the past. It may have just gotten better. The company made the very sensible move to leverage our old friend, the desktop, as the central repository for our cloud files. So anything you put in your desktop folder on one device, Apple says, can now be automatically stored and updated in iCloud Drive, making it available on the desktops of your other devices. Same thing is true with your Documents folder, but it's on the desktop that most people (unless they're fastidious filers) usually save stuff they want to keep.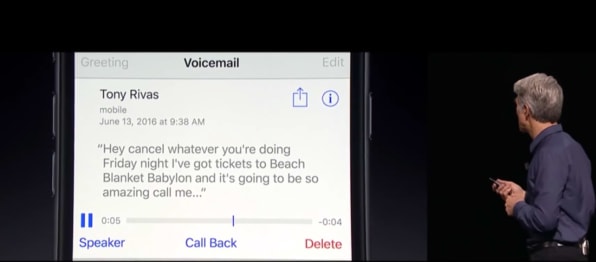 Getting your voicemail on an iPhone is a hassle, especially when you're really busy. Click phone app. Click voicemail. Wait. Listen to message you don't want. Delete. Wait, listen, delete, wait. You just want to know what the person who just called said when they left a new message. Now Apple will transcribe the message for you so you don't have to call voicemail at all. And, in another blessing, Apple is working with third parties to make informed guesses about the origin of anonymous calls that come in, so you can tell if it's a telemarketer or a robocall.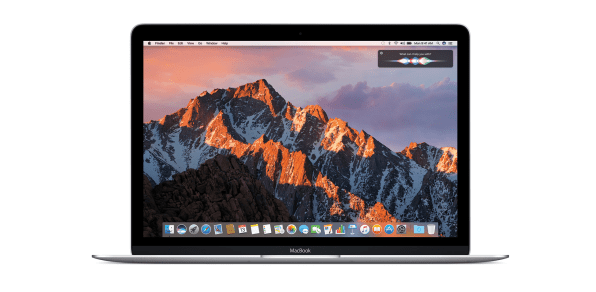 Siri is now five years old, and it's finally coming to the Mac. The original focus of Siri was to provide an easier input method for mobile device users. But, as it turns out, we have lots of things we want to tell our Macs as well. Perhaps the most accessible use case is telling Siri to go round up a certain type of content (files, photos, apps, music, etc.) on your Mac. You'll be able to instruct Siri to go get all files with a certain tag, for instance, or from a certain date range. If your search command isn't specific enough, you'll be able to say something like "only the files that Dave Johnson sent last week" to narrow down the results. This form of nested conversation has been a major shortcoming in Siri, but Apple is closing this gap in macOS Sierra.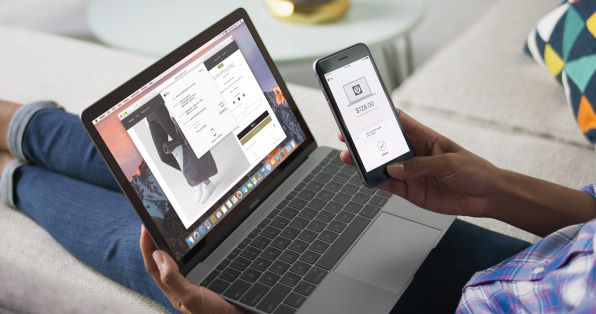 For most of us, online shopping is part of life. And so is fumbling with credit card information on each transaction, or worrying about security when we let our browser auto-fill the digits. It's been possible to use Apple Pay within some apps since the platform's launch, but now Apple has integrated its laudably secure payments platform into its Safari browser–on the desktop and on mobile. So look for loads of online retailers to add Apple Pay support to their checkout pages almost immediately. In order to authenticate the payment on the desktop you'll have to use the fingerprint reader on your iPhone, or double-click the side button on your Apple Watch. After using Apple Pay within apps, and finding it easier than using PayPal, I'm pretty sure many people will find the same to be true on the web.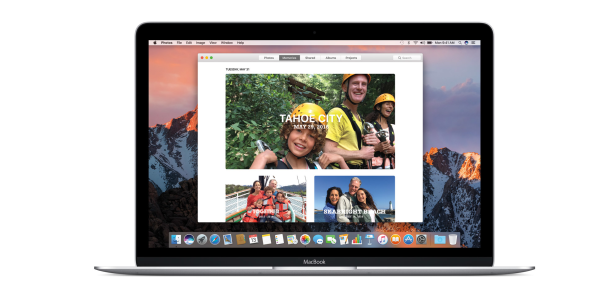 Apple has done an impressive job of holding its own (versus Google) in the science of Computer Vision. The term refers to the ability of a computer system to analyze, understand, and act on the visual aspects of images. Like its competitor Google, Apple has poured its know-how in this area into photo management. The Photos app in both iOS 10 and macOS Sierra can now run billions of computations on your photos to determine their content. It then groups the images accordingly, making it possible to run searches like "show all beach shots with the dog." Apple is also catching up with Facebook by deploying facial recognition technology that recognizes the faces of the people in your pictures, so that photos containing specific people can be grouped and searched.
You'll note that I picked no new features in tvOS (Apple TV) or watchOS (Apple Watch). That's only because those features might matter to relatively smaller user groups–at least for now.
Also note that the features above were picked based only on what we saw in the brief demos Monday at WWDC, and on the somewhat more detailed descriptions at the Apple website. It's always possible that a feature that looks extremely useful could come with enough unwanted side effects to defeat their purpose. Some of them might not work as smoothly as they did in the demo. The only way to really know the utility of the new features is to try them out for yourself.
Which new features do you think will be most useful? Tweet your answers to @thesullivan.