There are about 2 million third-party sellers on Amazon's marketplace worldwide in addition to Amazon itself. Many sell the same products, say a Dell laptop or Samsonite suitcase. Especially for popular products, competition to be the seller featured in Amazon's "buy box"–the part of the product page where shoppers click when ready to make a purchase–is extremely fierce because most shoppers choose the default and don't bother clicking through to comparison shop.
But if you want the best deal, you should probably take the extra step. Otherwise you might be getting ripped off.
Amazon doesn't reveal the specific formula for deciding which seller gets featured–nor how much it favors Amazon products itself–but it is upfront that it looks at factors other than just price, including stock, customer service, and fast shipping. But a new study, by three researchers at Northeastern University, found another factor may have a perhaps unintentional influence: whether the seller uses algorithmic pricing methods.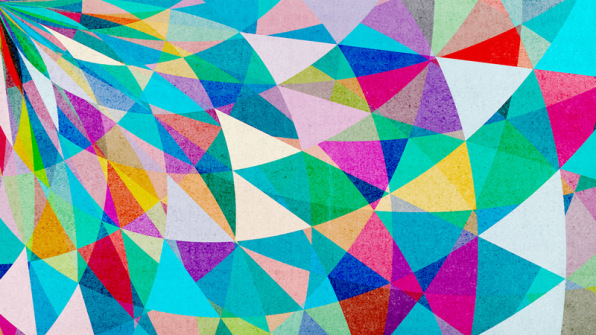 Algorithmic pricing–sometimes called dynamic pricing–is the same practice used by travel booking sites for hotels and flights, where prices automatically fluctuate based on criteria like supply, demand, competition, or time of year. In the last few years, some startups have made it easy for even small sellers to use algorithmic pricing on Amazon's marketplace with their own custom criteria. For example, a luggage seller could say it would always like to be $1 under the cheapest-priced competitor, and software it subscribes to will take care of the rest. For shoppers, this makes getting the best deal very confusing–sites like Camel Camel Camel have even popped up to help shoppers track Amazon prices for a product over time.
The researchers closely examined pricing patterns for all sellers of the 1,641 best-selling products on Amazon, and surmised that about 2% to 10% of third-party sellers on Amazon currently use algorithmic pricing. They estimated there were 500 sellers using this strategy for these products–and that their prices were on average 10 times more volatile than other sellers. The price of about a third of the popular products changed at least once a day and about 50 products changed price more than eight times a day.
Importantly, they realized that sellers using algorithmic pricing "won" the buy box more frequently, creating a self-fulfilling cycle. "It seems to gives you some sort of wiggle room," says Christo Wilson, the lead researcher at Northeastern University.
Once "algo sellers" won the buy box, they accumulated higher sales volume and more customer feedback. Thus, later, even if they raised their prices higher than competitor's they might still keep the buy box, because they had these other factors going for them. The researchers found many products where the lowest priced sellers were not the featured sellers. In fact, at least 60% of sellers using algorithmic pricing charged more than another seller (usually by a small amount, like $1, but sometimes by much more.)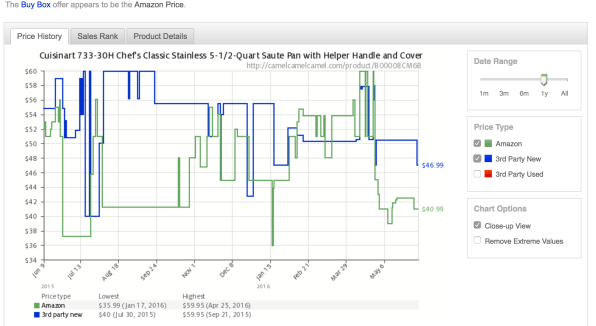 "The results are pretty shocking. There's very few cases where people can actually be competitive just based on price. And we do find cases where you can be competitive, you basically have to slash your prices to zero," says Wilson.
An Amazon spokesman declined to comment, saying the research was conducted by an independent third party.
Overall, Wilson says the experience of online shopping–on Amazon, but also on the sites of many large online retailers–is getting simultaneously more complicated and less competitive. It will become more and more challenging for non-algorithmic smaller businesses to compete with sophisticated, automated pricing systems–especially in the "winner-take-all" buy-box scenario.
"The idea of all the retailers being independent is increasingly sort of quaint. They are all watching each other, and using algorithm systems to try to match each other," says Wilson. "If Amazon decides to raise the price of a product, it essentially becomes carte blanche for everyone else to raise their price. It's not explicitly collusion, but it's highly correlated."
Have something to say about this article? You can email us and let us know. If it's interesting and thoughtful, we may publish your response.