If you've ever gotten stuck on a design problem and couldn't for the life of you figure out how to solve it, consider holding a swarm session. That's how Sumo Logic, a Bay Area-based analytics company with more than 250 employees and $161 million in venture capital funding, works through major product development challenges.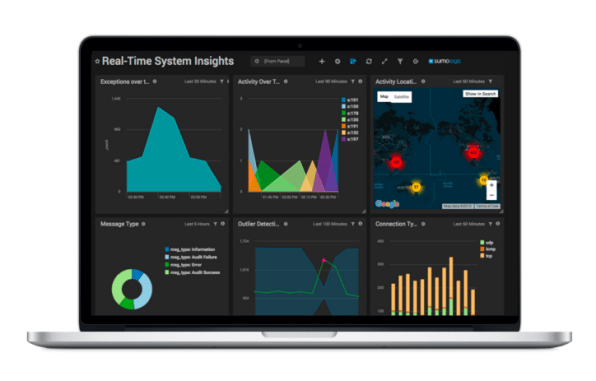 Also called a "UX Palooza," a swarm is just what it sounds like: mass movement around a single problem. "The swarm is not a blue skies session; it's more like a war room," says Sumo Logic design director Daniel Castro. "We gather everyone together, regardless of what project folks are working on, and put them on task to solve a certain thing. By focusing intently as a team, we can move projects forward and overcome obstacles faster than scattered one-hour sessions."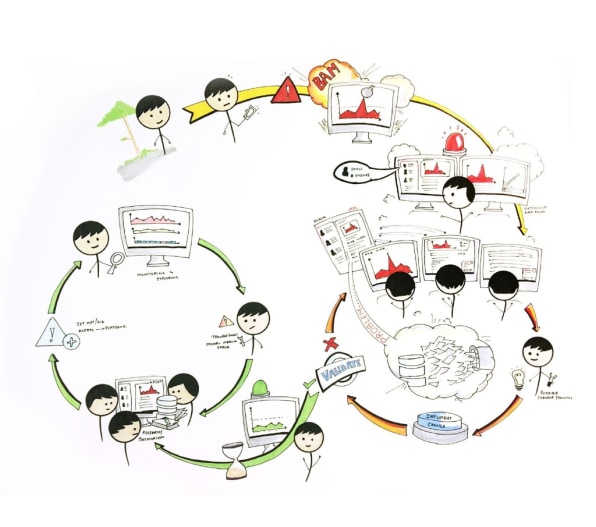 Every month, people on the UX team clear their calendar for two to five days to focus on a specific problem that will help move a larger project forward.
The Sumo Logic team communicates via Slack, so the first step is to align everyone's schedules, give the swarm a name, and build some major hype around the project. The team prefers holding swarms earlier in the week, such as Tuesdays and Wednesdays (rarely Mondays for a million obvious reasons) so that Thursdays and Fridays are dedicated to hashing out the details.
All designers jump into the project and help, even if they aren't already part of the overall work, to introduce fresh thinking into the mix. Stakeholders are invited to these sessions, but they don't need to be present for the whole time.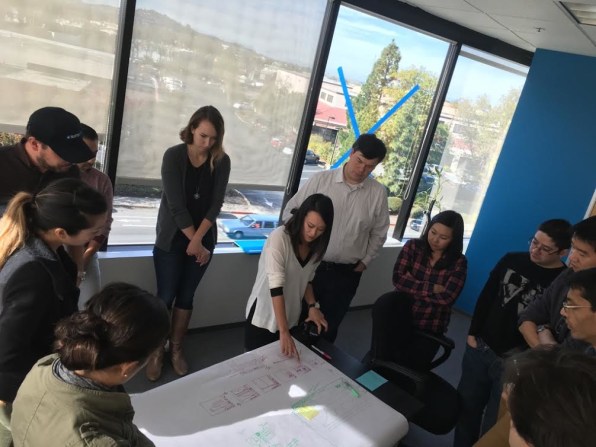 The goal? To emerge from the second day with a concrete idea.
A typical two-day swarm looks like this:
The day starts with a quick debrief, and two smaller teams form to tackle two projects.
First check-in: Typically after lunch, both teams meet and share their progress so far, discussing obstacles and potential solutions. They may also invite outside stakeholders and others for feedback.
Teams return to work sketching or lo-fi prototyping. Feedback appears in real time within a dedicated Slack channel.
Second check-in: Around 4 p.m., both teams re-huddle and quickly plan the next day. At this point, the check-in focuses on tracking progress rather than making decisions.
"Day one gives you a good sense of what day two will look like," Castro says. "By 5 p.m. you're fried but excited because the whole team is working together, keeping it light and fun while making major progress. The process has really made us a collaborative group. Designers, developers, and product managers alike have been sucked in along the way."
The day starts with a check on expectations. The second day, as Castro says, is "all about the finish line." For swarms held later in a design process, the team spends time talking about what kind of visual designs or hi-fi prototypes they need to refine from concepts floated the first day.
Third check-in: The swarm's final checkpoint. Experts give feedback on refined prototypes. Fine-tuning will then take place.
Show-and-tell: This is the last meeting, and it's less about input than sharing to a larger audience, including the vice president of design and other executive stakeholders. The team guides stakeholders to focus on the overall strategy rather than design minutia.
"You often hear how design doesn't get the same seat at the table as engineering or sales do at the enterprise level," Castro says. "By publicizing our swarms and inviting the larger company to our show-and-tells, design has achieved amazing visibility within the entire organization."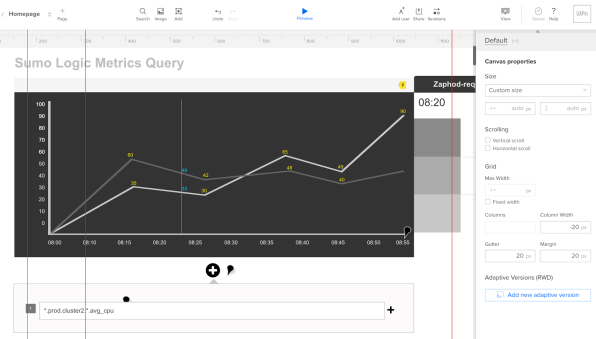 By holding high-visibility swarms, the UX team is able to showcase solutions to business problems in as few as two days at any point in the product development process. This has the added benefit of earning the design team buy-in for additional research.
This article was adapted with permission from UX Design in Action (available online here).