Many cities are woefully unprepared for the rising disaster risk that comes with climate change and sea level rise–by 2050, the growing flood risk alone will threaten 1.3 billion people worldwide. Even cities that have the best intentions to prepare and adapt to these threats often hit a wall when it comes to raising the large sums of money actually needed for new infrastructure.
Home to a population of about 7 million, the region surrounding San Francisco Bay is banding together in an unusual step to do something about it. In nine Bay Area counties, Tuesday's ballot will include the Bay's first regional tax –a $12 annual fee paid by every parcel property owner in these counties–and it would all go towards buffeting the area's shoreline against coastal flooding, while restoring marshlands that clean pollutants from the Bay's waters and provide habitat for fish and wildlife.
But while Measure AA enjoys broad support from environmentalists, businesses, and politicians, including hundreds of organizations, it has also drawn some simmering criticism from some taxpayer groups and low-income advocates who say it is a giveaway to the rich people and tech companies that own expensive waterfront property. Since anyone who owns a parcel, even if it's inland, pays the same $12 a year–it's an example of a regressive tax that affects the poor at a higher proportional rate than the rich.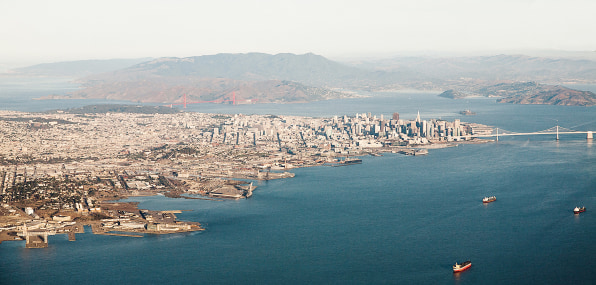 Before the California Gold Rush, the Bay Area had 200,000 acres of wetlands. Today, after decades of filling in areas for development and draining areas to farm hay or make salt evaporation ponds, there are only a little more than 40,000 acres left. Studies estimate that increasing the amount of marshes to 100,000 acres would provide sufficient flood protection and help rehabilitate the Bay. The government has even bought back from private owners the property that would be needed to restore them. The proposal is designed to raise a total of $500 million over 20 years, which is not nearly enough to fully reach restoration goals for the marshlands but will at least accelerate long-delayed plans.
"It's not that difficult to restore tidal marsh," says David Lewis, executive director of Save The Bay, the grassroots group that formed in the 1960s in order to save what remained of the Bay's natural areas. "The missing ingredient is money. We've known that for about a decade."
What has changed in recent years is climate change awareness–and fear of sea level rise. "It means we need to get started sooner," he says. Marshes can adjust to increases in sea level and provide crucial flood protection if they have time to adapt–but it will become harder and far more expensive if another 20 or 30 years goes by.
In 2009, the counties created the regional San Francisco Bay Restoration Authority, a body authorized to make grants to improve the Bay's health. With no real staff yet, it has spent the last six years holding hearings and working with politicians and activists to figure out how to raise money quickly, to begin large-scale restoration work.
About $3 million has been poured into passing the measure, which requires a two-thirds majority vote in all nine counties. A large coalition of groups have been involved. Donors have included Facebook and Google and many other businesses that see an interest in improving the Bay.
"A lot of public infrastructure is at risk–airports, water treatment plants, highways and other roads, light rail," says Mike Mielke, senior vice president of the Silicon Valley Leadership Group, which includes many large tech businesses. "Many of our members who are located along the Bay are already prepared for those kinds of contingencies themselves at their corporate campuses, but the region is not."
Developers and corporations do have a clear interest in these plans. A report by the San Francisco Public Press found at least $21 billion in housing and commercial developments, including tech campuses, the new stadium for the Golden State Warriors, and San Francisco's ferry terminal will be vulnerable to flooding over the next century, as sea-level rise pushes flood waters from storms up to eight feet above today's high-tide line.
Mielke says it is more about making sure the Bay stays healthy for everyone to enjoy, which clearly includes tech workers. "Folks come here, even though they have a high cost of living, because of the quality of life. It's a big reason why we can attract the best and the brightest here. The Bay is a big part of that," he says.
Based on polling over the last few months, its broad coalition of supporters, and lack of organized campaigning against it, Measure AA backers are optimistic it will receive the two-thirds vote needed to pass on Tuesday. The authority had considered many options for raising the funds and settled on the $12 a year parcel tax as the best chance of success, because it's a relatively painless amount of money distributed widely.
If passed, Lewis, of Save the Bay, believes the tax would be an unprecedented example of regional cooperation to adapt to the effects of climate change and could serve as a model in similar coastal regions, such as the Gulf of Mexico. The local funds raised from the tax could help the region bring in more state and federal money, too.
Like many climate change adaptation measures, wetlands restoration is hard to distinguish from everyday environmental conservation work. "This measure would need to be done if we weren't expecting climate change or sea level rise. It's just more urgent to get it accelerated now."
Have something to say about this article? You can email us and let us know. If it's interesting and thoughtful, we may publish your response.