The future looks grim for payday lenders. Comedian John Oliver has had them in his crosshairs since 2014, attracting millions of viewers and stirring up plenty of outrage. President Obama began expressing concerns about their exploitative lending practices last spring. Google announced last month that it would no longer allow payday lenders to advertise. And now federal watchdogs have unveiled new rules that would dismantle a business model that often traps borrowers desperate for cash in cycles of spiraling debt.
"The very economics of the payday lending business model depend on a substantial percentage of borrowers being unable to repay the loan and borrowing again and again at high interest rates," Richard Cordray, director of the Consumer Financial Protection Bureau (CFPB), told the New York Times.
Payday lenders say the risks associated with serving subprime borrowers justify their practices (20% of payday loans result in re-borrowing and default). But regulators aren't buying that argument, and an increasing number of financial technology startups are reinventing the lending business with a model that promises to help borrowers and build their credit at the same time.
"I applaud what the CFPB is doing," says Joe Bayen, cofounder and CEO of a fintech startup called Lenny, which offers young borrowers credit lines up to $1,000 and a chance to improve their credit scores through a partnership with FICO. "We offer increasing balances based on how a user behaves. Everything is aimed at upward mobility and helping people."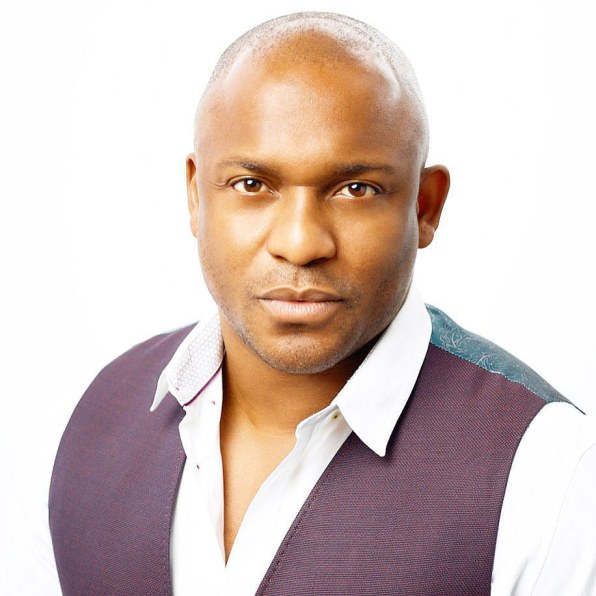 Payday lenders are "preying on this poor, uneducated market," Bayen says. "What we do is the opposite."
Indeed, payday lenders rely on short payback timelines and high interest rates, often creating a debt trap for borrowers. A working mom might take out a two-week, $375 loan to pay the rent; when the loan comes due, if she doesn't have the cash to pay back the $375, plus interest, the sum gets rolled over into a new loan and the fees begin to mount. (The average borrower, Pew Charitable Trusts has found, is a white woman between the ages of 25 and 44.) At a rally last Thursday in Kansas City, Missouri, outside the CFPB hearing to announce the proposed rules, activists pointed to examples of $500 loans ballooning to thousands of dollars in debt.
Fintech founders like Bayen argue that it's possible to align the interests of lenders and subprime borrowers, and avoid practices that verge on usury. Lenny, which Bayen launched just a few months ago, was today named one of 16 finalists for the Financial Solutions Lab, a program for companies that improve financial health managed by the Center for Financial Services Innovation (CFSI) in partnership with JPMorgan Chase. Other finalists include eCreditHero, a service designed to help consumers resolve credit report errors, and FlexWage, which offers employees access to accrued wages in advance of their paydays.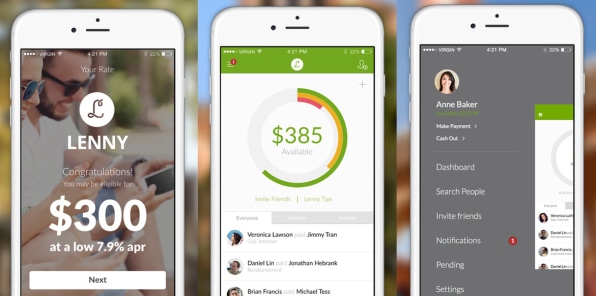 Last year's finalists focused on the challenges associated with managing household cash flow. California-based Even, for example, turns inconsistent income into a steady paycheck and has built lending options into its core product. Ascend, led by Mint.com-veteran Steve Carlson, serves near-prime borrowers and offers better interest rates to those who demonstrate positive behaviors such as paying bills on time.
"It's about enabling consumers who can exhibit these behaviors to benefit from them," says Carlson, who draws a parallel between Ascend and auto insurance products like Progressive's Snapshot that monitor driver activity.
Carlson hopes to set his customers on the path to becoming prime or even super-prime borrowers. But in a typical year, one-third of near-prime borrowers will encounter financial hardships and become sub-prime borrowers. And 12 million of those sub-prime borrowers will end up taking out a payday loan–a total that represents one in six U.S. households, according to the Community Financial Services Association of America.
Given the size of the market, it's no wonder that companies of all shapes and sizes have been closely watching the CFPB's research and deliberations. Last week, when the proposal was unveiled, startups greeted the 1,300-page document with relative enthusiasm while payday lenders and banks expressed dismay. For payday lenders, the rules would squelch the business practices that allow them to make a profit. For banks, the rules present a daunting obstacle course of regulations.
"While the bureau has frequently expressed interest in expanding banks' trusted role in this market, the proposal fails to do so in a meaningful way and will significantly limit the availability of small-dollar credit," Virginia O'Neill, who heads regulatory compliance at the American Bankers Association, said in a statement.
Even CSFI senior vice president John Thompson, an advocate for the fintech startups in the Financial Solutions Lab, questioned some aspects of the bureau's approach. "I was hoping to see more aspiration in the rule: What's the structure for a new way to approach this problem?" he said, after attending the Kansas City hearing. Instead, the proposal is structured around closing a long list of loopholes.
Still, Thompson sees promise in the idea that the new system would shed light on "credit invisibles" and make them easier to underwrite. "One of the difficulties in this space is being able to affordably find customers," he says. "If the data systems are better, maybe it gives us more interesting ways to bring those costs down and attack the cost structure of loans."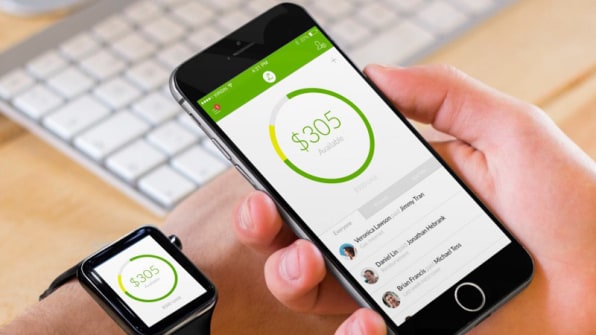 Bayen, who has been relying on social and professional data on sites like LinkedIn as an underwriting tool for Lenny, would welcome that information. "We've been able to qualify some great users," he says. As the company grows, he plans to reward borrowers as they learn to budget and manage credit. As the customers become more valuable, so will Lenny, or so the thinking goes.
For Bayen, the company's mission is rooted in his own experiences. Born in Cameroon and raised in Paris, he arrived in the U.S. on a track and field scholarship and promptly racked up credit card debt. "No one was there to teach me. It took me five years to repair my credit score," he says. After a successful first career in game development, Lenny is now his sole focus. "I've been there, I know what it is to struggle," he says. "That's why what we're doing is educating."