Edmund Billings spends about three weeks out of the month living out of a suitcase. He racked up 20,000 miles on the road in the past nine months, while driving to some of the most rural and remote parts of the country.
Billings is a traveling salesman of sorts, but his business isn't vacuum cleaners or encyclopedias. It's health software. Billings is the associate chief medical officer for acute care at AthenaHealth, an IT company with a market cap of more than $5 billion that provides software and mobile apps for patient care and billing, including a cloud-based electronic health record. AthenaHealth initially focused on ambulatory practices, but now it is moving into a new market: tiny hospitals.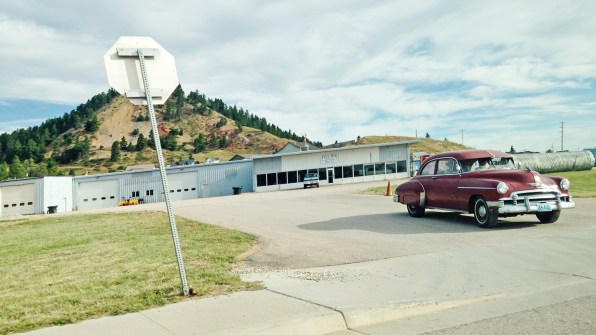 Billings is making a big bet that the community hospitals and medical clinics he visits are the first step to scoring lucrative larger contracts. It's an approach that is deliberately modeled on the teachings of business educator Clay Christensen, who argues that innovative products will gain a foothold in the lower reaches of the market where customers are less discriminating.
"We are taking a bottoms-up approach," explained AthenaHealth CEO Jonathan Bush when I chatted with him over a glass of wine at the SXSW festival in Austin in February. Just weeks before, the company had scored University of Toledo Medical Center as its first large hospital client (approximately 250 beds), which gave Bush reason to be optimistic that the strategy would work. At the time of our interview, the company had secured about 60 smaller hospital clients with fewer than 50 beds. About half of these came through the acquisition of RazorInsights, a smaller electronic medical record vendor focused on rural, community, and critical-access hospitals.
Bush, a first cousin of George W. Bush, often gets animated when talking about medical software. And at SXSW, he was in particularly fine form. Many of Athena's competitors have made a killing from expensive legacy IT systems that are installed on the premises of a hospital or clinic, requiring consultants and regular upgrades. As an example, Partners HealthCare in Boston recently shelled out $1.2 billion to Epic Systems in implementation costs alone. Bush believes that his company's rivals have found ways around the regulation to make it difficult for their hospital customers to share patients' medical information. "These systems don't connect for shit," he says. "They hold data hostage, but we'll blow up the fucking castle."
But will tiny, community hospitals lead the health care system into a new era of data sharing and modern cloud-based services?
Some experts say AthenaHealth's strategy has a lot of potential, but it won't be easy. Entrenched competitors such as Epic are moving toward a more "flexible"–and presumably, cloud-based–future for customers in order to keep them loyal. (It also doesn't hurt that the hospital buyer already wrote such a big check.) Moreover, as some experts point out, smaller hospitals face economic pressure to adopt the systems of the larger institutions in their area to ensure a steady flow of patients or customers. "The challenge is that the big hospitals will push smaller players to be on the same system," says Ray Wang, principal analyst at Constellation Research.
But on a call earlier this week, Athena's chief product officer Kyle Armbrester says this hasn't held the company back. The company's revenue-sharing model is designed to be attractive to tiny hospitals that lack big budgets, he argues. Athena doesn't require a massive up-front payment to install its electronic health record systems on the premises of the hospital or clinic, as well as additional charges for upgrades. Instead, it takes a revenue-split from overall billing.
To prove the point, the company put me in touch with an executive at Lost Rivers Medical Center. This hospital fits squarely into AthenaHealth's target market: It is a critical-access hospital with only 13 beds, and it operates lean after filing for bankruptcy in 2010. Lost Rivers is based in Arco, Idaho, a town with a population of 910 people. Its CEO Brad Huerta jokes that it feels like there are "more bears than people."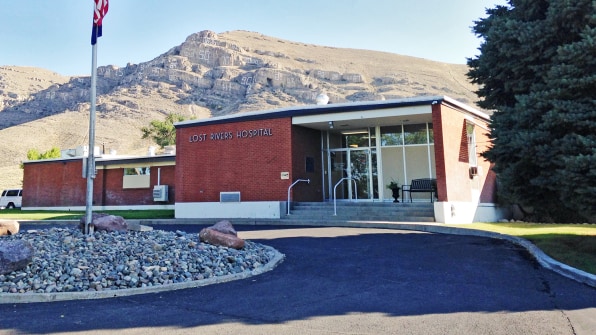 Huerta says he felt no pressure from surrounding hospitals to invest in expensive, on-premise software. And he wasn't particularly inclined to do so, given the challenges of recruiting a full-time IT person. "I didn't want to pay someone to babysit a bunch of servers," he tells me. The software also had to meet the requirements of Meaningful Use, a federal program that provides rewards to health providers that use certified technology to meet certain standards, with a goal to improving the quality of patient care.
Huerta says he was faced with no lack of vendors approaching him–he recalls being "bombarded"–but overall, he's satisfied with how Athena's software manages the boring stuff (revenue cycles, processing claims, and the rest) and meets compliance standards. And he appreciates the revenue model, in which Athena is invested in the success of his hospital. That incentivizes folks like Billings to show up on-site if he has a problem.
But the biggest hurdle he and many others still face is that nearby medical centers are using different vendors, so it's still problematic to share patient records. "Every hospital is operating almost independently," he says.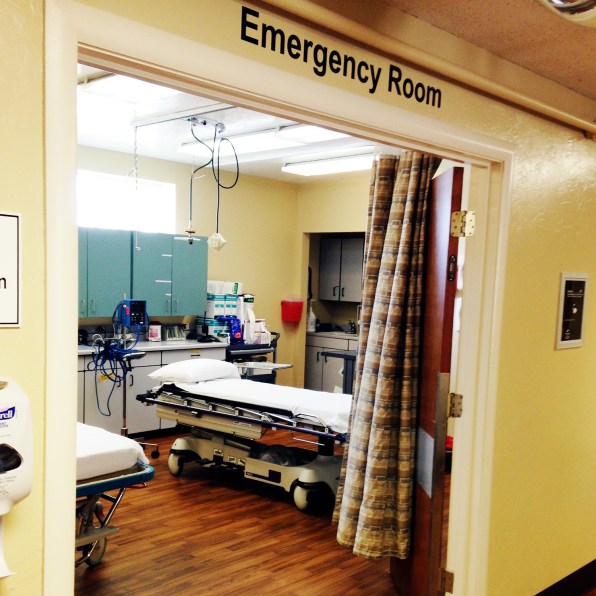 Aside from waxing lyrical about health IT, Bush spends a lot of time advising health startups through an Athena program called More Disruption Please. One piece of advice he often shares to entrepreneurs is to follow in Athena's footsteps by resisting the magic pull of the large, landmark customer in the early days.
Smaller players at the bottom of the market are less demanding, he explains, and are far less likely to make a slew of requests for changes. In these cases, the software will end up suiting the needs of one big client only. "That customization kills health startups," says Bush. "They end up with a product that doesn't scale."
For Bush, staying true to this strategy is already paying dividends. The company's development team didn't need to build new technology from scratch to tackle the hospital market. And it can offer additional services to its tiny hospital clients by partnering with other health IT companies, which are building applications on top of Athena's software. Moreover, Bush believes that many of these tiny hospitals will pave the way when it comes to the future of health care–and that includes data sharing or "interoperability."
"These hospitals in the middle of nowhere. They're the progressive ones," he says.