It's no secret that tech professionals are in an enviable position. Opportunities abound and the compensation –even for contractors– is among the highest in the nation. Tech jobs take up eight of the top 25 spots on Glassdoor's list of the best jobs in America (based on number of openings and median salaries).
This has sparked so-called talent wars from coast to coast. But none so competitive as within Silicon Valley–home to some of the most well-known companies in the industry. The dark side to this jobs boom is the lack of diversity among the talent pool. Women, people of color, members of the LGBT community, veterans, and other groups remain under-represented.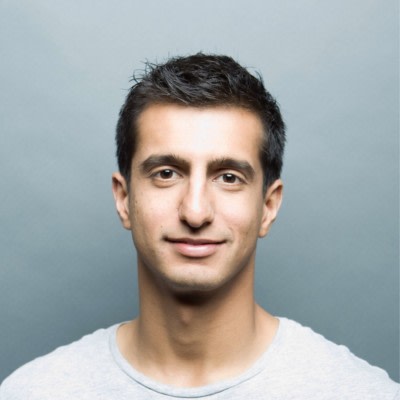 Several companies are trying to address the dual need for finding more engineering talent while attempting to eliminate some bias in hiring for those positions. The latest is TripleByte, which just announced the launch of its Engineer Genome Project. The startup, cofounded by Harj Taggar during his time as one of the partners at Y Combinator, debuted last year as a recruiting platform to place engineers in Y Combinator companies. TripleByte doesn't ask for resumes; instead it puts candidates through a two-part technical evaluation before matching them with potential employers.
TripleByte first conducted a programming test with over 10,000 engineers. About half of them made it through to the next phase–a technical interview where candidates were asked about data structures, algorithms, etc. and how they would use those tools to solve problems. From those interviews, Taggar says they were able to identify seven specific attributes that companies are most interested in when hiring engineers.
Applied problem solving

Algorithms knowledge

Professional code

Communication skill

Architecture Skill

Low-level systems understanding

Back-end web understanding
The focus on skills and the absence of resumes works to remove any unconscious biases hiring managers may be harboring against women and minorities, or those who aren't armed with a computer science degree from the top-tier universities like Stanford or MIT. Once the candidate has completed the technical interviews, TripleByte offers them feedback and works with them to put together a list of five companies that would be a good match for them. According to TripleByte, "We'll introduce you directly to the founders or CTOs and set up a call with them so you can learn more about the company. If it's a good match, we'll organize an onsite interview for you to meet the team in person." At this point, the candidate has been vetted and has demonstrated that they have the skills the company is looking for regardless of gender, ethnicity, or educational and employment background.
"People, particularly those without much knowledge of Silicon Valley or experience at prestigious schools, apply to work at tech companies aspirationally, often coming from companies where engineers aren't particularly valued," Taggar observes. "Mapping the criteria that matters to companies will mean more people will apply to the right positions for them, receive more offers, and in turn, build more confidence," he explains.
But it's not quite that simple. As Taggar notes, most companies would say they want to see a candidate who had all these skills. Yet each company places different levels of importance on each, and those differences were surprising, according to Taggar.
He reports that TripleByte is currently working with about 100 partner companies, a mix that includes smaller startups and bigger companies, such as Stripe, Hipmunk, and Dropbox.
Taggar says that "Architecture Skill" is in demand at the larger partner companies who want to maintain the quality of their products, while the "Applied Problem Solving" criteria is more significant among younger companies. "This makes sense as getting your company off the ground is often about moving the fastest and getting your product out first," he says, while less expertise in other criteria like "Professional Code" usually aren't among the biggest risks to survival.
Taggar maintains that the focus is on making a good match between the job seeker and a potential employer via an equitable process. "Our evaluation is a test that anyone can do: All you need is a web browser," he points out. "It improves diversity because it's an objective test, and we do all our evaluations blind without knowing anything about each person's background. All we know is what skills they have—and then we advocate on their behalf to companies."
Taggar says that TripleByte is also going to make things easier for hiring managers. He believes that no one can be faulted for valuing "good on-paper credentials" such as that brand-name educational pedigree. However, he says, "The worst thing you can do is let someone in who you think looks great, but does badly on the technical interviews—it reflects poorly on your judgment, and might lead someone to ask, "Why don't we find someone better?"
Noelle Williams, the director of recruiting at Kavaliro, a national IT and tech staffing agency, tells Fast Company, "Evaluating candidates based on skills to do the job is what will lead to initial interviews, however it will be personality and the ability to communicate which will lead to the job offer."
Williams doesn't believe hiring managers weigh educational qualifications over a candidate's compatibility with the team. "It's crucial to be able to communicate effectively within a team, to customers, and to management, which is not required to graduate from a highly ranked university," she says.
TripleByte isn't taking any chances, as evidenced by its business model. The platform is free for job seekers, but charges companies 25% of the hired employee's first year salary, which it offers to take in monthly payments over a year. Twenty one percent is a pretty standard fee for the recruitment industry, as reported by Fordyce Letter.
TripleByte claims to go one better by offering a non-standard six-month guarantee; that is, if the candidate they matched doesn't work out during that time, TripleByte refunds whatever amount has been paid until then. Most recruiters offer between 30 to 90 days of the candidate's start date, but other go to six months, according to several industry sources.
This differentiator will be important as TripleByte is entering an increasingly crowded market. Fast Company recently reported on Blendoor's Tinder-like app matches candidates with jobs but anonymizes name, age, employment history, and criminal background so employers can focus on qualifications. CodeFights uses Company Bots which challenge candidates through a series of games, rather than comb through their resumes. Interviewing.io anonymizes the candidate's profile and changes their voice to eliminate gender bias. Applicants then take part in a traditional online coding exercise as their interview. TalentSky focuses on verified skills and endorsements a la LinkedIn.
TripleByte does have some big industry players to back it. In September, the company raised $3 million from Y Combinator founders Paul Graham and Jessica Livingston, Sam Altman, president of Y Combinator, and Reddit founder Alex Ohanian, among others.
The company claims to be profitable based on the number of people being placed, but Taggar says that they are not releasing the placement numbers yet. He does say that DropBox and Stripe have been among the companies that have hired through TripleByte and Airbnb has "made offers." Says Taggar, "Our focus is on smaller companies and startups, so the majority of hires through our platform have been by smaller companies that aren't as well-known." He also says they don't currently have user data on the number of minorities and women on the platform.